3500W/5000W Table-top Commercial Portable Induction Cooktop
This QX-TAM-A135 is a 3500W wok induction cooker for commercial. They match with the Chinese iron wok diameter of 400mm. Lestov Commercial induction wok cooker is mostly used in Chinese kitchens, it becomes popular with many Chinese and Southeast Asian chefs. It can meet the needs of stir-frying and boiling Chinese cuisines. As a portable induction cooktop, it's so much easier to clean. Lestov commercial induction wok burner may help you save cost over the long haul!
Description
This countertop induction stove is a flat surface type induction cooker. It is only suitable for the round bottom wok.
This is a good choice. All stainless steel housing with a 4mm black crystal plate, heavy-duty design is strong and durable use.
Features & Advantages:
Large coil wire can significantly increase the heating speed, high-power gear can make pots in the instant heating.
Depending on your needs, you can switch the power of the induction cooker to adjust your cooking.
Low power intermittent or slow heating features flexible control for cooking seasonings, milk, and chocolate.
High power for fast cooking requirements, such as stir-frying, grilling, boiling.
24H optional timing, minimum accuracy to the second: You can set the timing mode for up to 24 hours.
Precise timing per second allows you not to miss the perfect time to cook your food.
A small 13" countertop induction cooker applies to any flat table, Very suitable for use and storage in narrow areas.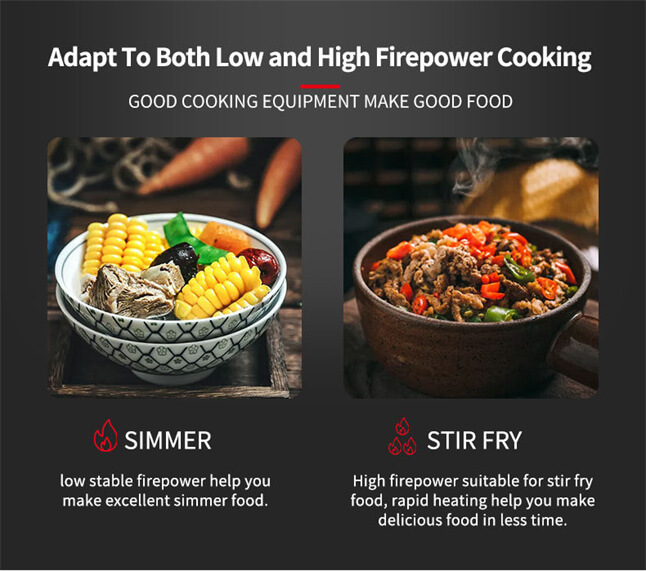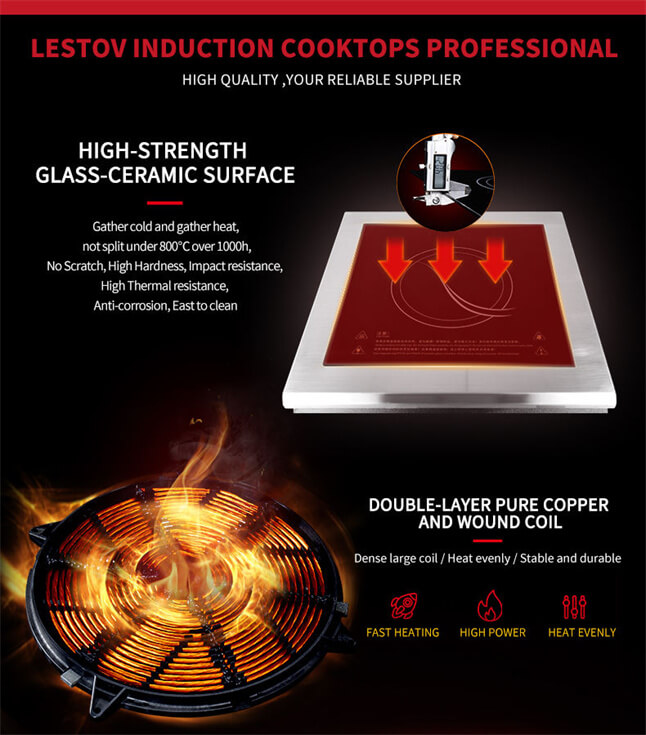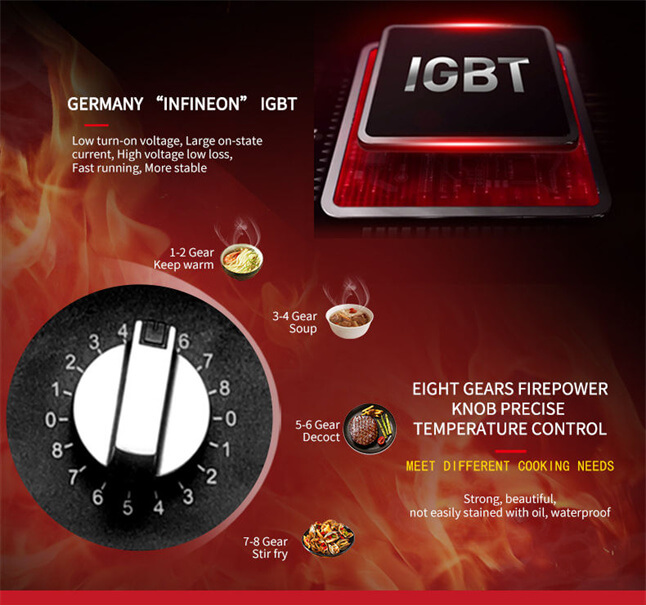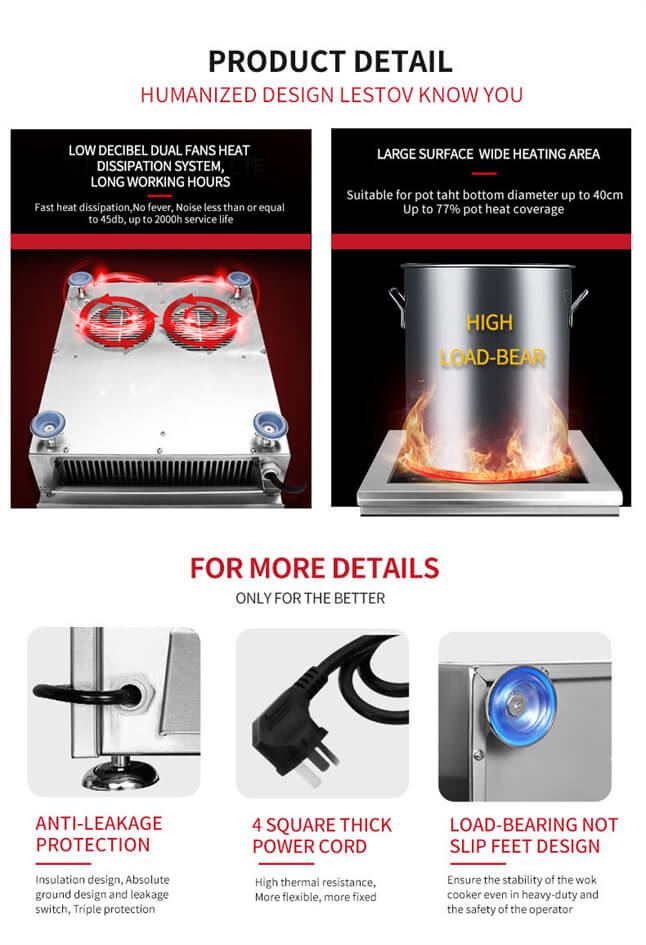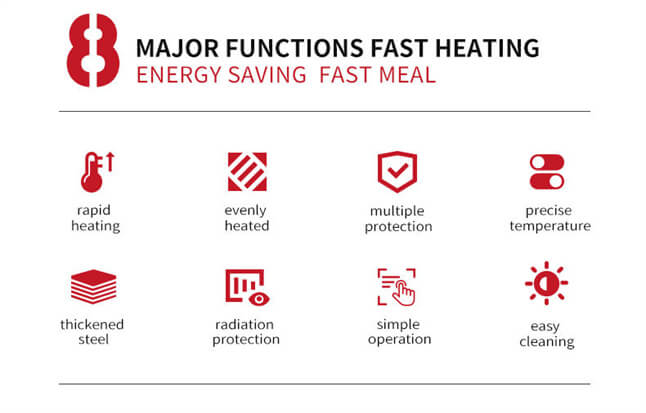 Product Parameter Details:
Model No.: LT-TPM
Power Options: 3500W/5000W
Rated Voltage: 220V, Single Phase
Voltage Fluctuation: From 180-240V
Product Size: D420*W500*H300+30mm
Glass Size: 330*330mm, Thickness 4mm
Switch Control Way: Single-channel push-button
Net Weight: 12KG
Gross Weight: 15KG
Package Way: Carton Box
Product Material: Stainless Steel #201/#304
IPX3 Level: Yes
With plug and play: No
Warranty: 1 Year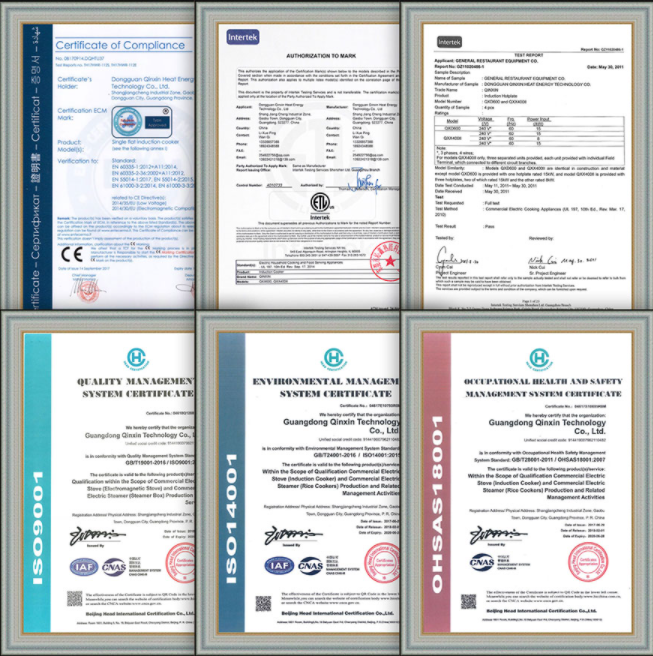 Application:
This commercial induction countertop stove is ideal for stewing soups, sauces cooking, milk, chocolates, and stir-fry dishes.
Whether you are a fast-food restaurant or catering kitchen, the food industry tries this right benchtop induction cooktop.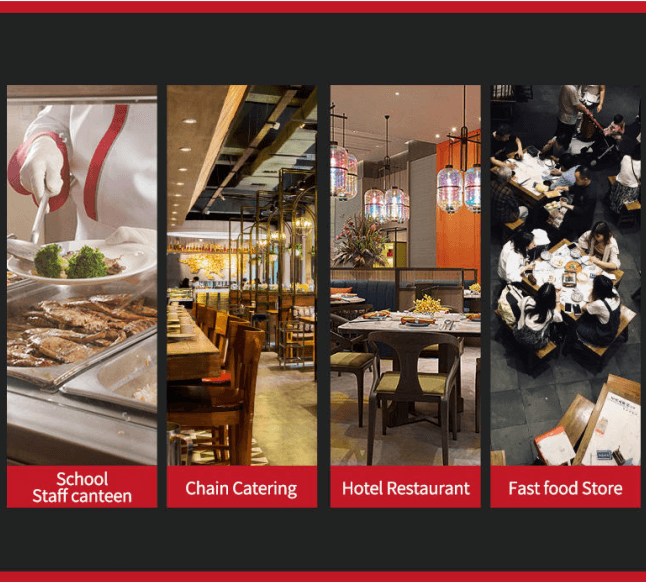 Why Choose Us:
Our commercial induction cookers have been exported to more than 50 countries since 2003. Now we still keep growing.
If you want to buy commercial range cookers for the restaurant business, consult us for direct factory price.