380V New Commercial Induction Griddle Cast Iron Plate
Considering the usage of commercial induction griddles, you may need this heavy-duty griddle equipment for your restaurant business. It focuses on high efficiency, precise temperature control, and durability. From 95% heating efficiency, intelligent thermostats, cooking iron plates to adjustable legs, each part can make you surprise.
Description
As a new intelligent commercial induction griddle plate in 2019, it is unique in the market. Multi-channel programmable menus design for independent temperature adjustable make Lestov brand commercial countertop griddles stand out.
Features & Advantages:
Wide voltage range available from 340v to 460v: you can operate this commercial induction griddle under 380v or 415v three-phase electrical connections. If you are in the Americas, 208v or 240v three-phase power is also available.
Top-quality induction components and high heating efficiency: Thanks to reliable quality components, such as pure copper induction coil, high-temperature-resistant coil frame, "Infineon" IGBT from Germany, this can minimize the after-sales service. Over 95% of thermal efficiency makes low energy costs and low consumption rates of this griddle equipment.
Integrated temperature control and menus module: a temperature control processor can directly receive the signal from the probe, and then transfer instruction to the heating module, which greatly improves the accuracy of temperature. A 6-channel menus controls allow you to preset a set of time and temperature in each independent channel for the next direct cooking.
Durable construction and beautiful appearance: enough thick all-stainless steel panel construction ensures durability and easy cleaning, with a sheet thickness of 1.5mm and a side panel thickness of 1.2mm. Thanks to the fiber laser cutting, sheet metal splicing process, this commercial induction griddle has no burrs and no sharp edges, allowing for safe easy installation and cleaning.
External insulation cover for electricity protection: the electrical connecting box located behind the panel and decorated with a sealed insulating box, can greatly increase the safety of the equipment to prevent electricity leakage.
Double cooling air duct and handle Magnet cabinet door design: two independent cooling fans can reduce the temperature around the induction components. Stainless steel cabinet doors are magnetic with handles for easy checking and placing some accessories. A wide storage area is a great way to maximize space in your kitchen.
20mm thick full-flat cooking plate: with a 20mm (0.79″) cooking surface thickness, this commercial griddle heats quickly while still being able to retain heat well. With a smooth surface, this allows you to use a shovel to quickly flip the food for pancakes, eggs, fried rice or fried noodles, steaks, etc.
Removable splash guard: on the side and back of the commercial griddle, these splash panels are easily removable for convenient cleaning thanks to the riveting process. As an added benefit, they can protect the user and surrounding walls from thermal grease and oil.
Product Parameter Details:
Model No.: LT-PL-F208
Power Options: 8KW
Rated Voltage: 380V, 3 Phase
Voltage Fluctuation: From 340-464V
Product Size: D700*W800*H800+150mm
Iron Plate Size: D625*W490*H18mm
Iron Plate Options: All flat or half flat half grooved
Switch Control Way: Multiple push-button
Temperature Control Device: Yes
Oil Drain Hole Design: Yes
Net Weight: 65 KG
Gross Weight: 130 KG
Package Way: Wooden Box
Package Size: 800*900*1050mm
Product Material: Stainless Steel #304
With plug and play: No
IPX4 Level: Yes
Warranty: 1 Year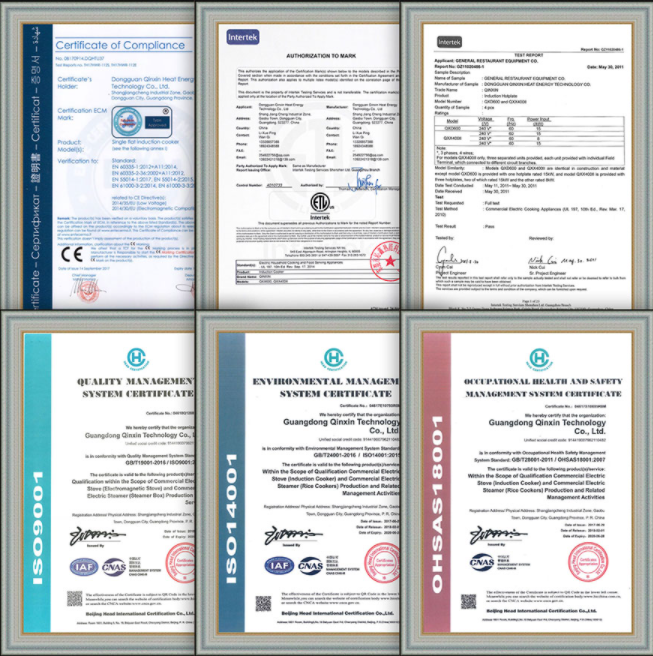 Application:
Design for high efficiency and precision cooking, this induction griddle is perfect for the restaurant business with heavy-duty use.
You can use it to grill pancakes, eggs, fried rice or noodles, steaks, fish, etc.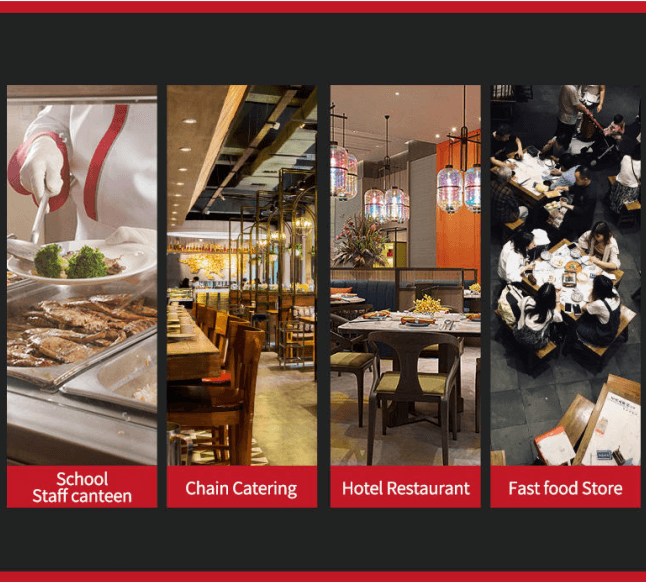 Why Choose Us:
When the griddle is working, the difference in temperature control is at ±1 degrees. For dishes that require high precision for grilling temperature, this floor model commercial flat griddle must be your great option.
In the past, our commercial induction cookers have been exported to more than 50 countries and still keep growing. If you have an intent to purchase or become a distributor or agent, please inquiry us the best price.