4 Holes Table Top Commercial Induction Pasta Cooker
The QX-TMIV tabletop induction pasta boiler can reduce staffing and cooking time. All stainless steel case, heavy-duty design is strong and durable use. Smooth surfaces will not adhere to dirt, very easy to clean. 8 fire-power gears allow easy control of power and temperature, making it easier to control the temperature and degree of cooking excellent spaghetti. 4 round baskets are included in the commercial noodle cooker. To facilitate independent cooking, each basket has a separate hole. The oval basket increases the heated area, making them roll in boiling water, whether from high-quality pasta, noodles, vegetable, even fish, etc.
Description
An induction pasta cooker applies to almost any small restaurant. Benefiting from magnetic field induction technology.
you will find effective ways to increase restaurant turnover and order efficiency.
Features & Advantages:
Based on the solid material, each sieve can withstand up to 1.25 pounds, which fully meets the quality requirements of each finished product.
4 Independent hole-baskets: Allow you to cook different pasta or vegetables at the same time, save time, and speed up cooking.
You can try any power you needed, whether, at a low level of continuous heat preservation, or a high level of rapid cooking, you can switch easily.
You will find it is a great design, that means you only need a flat and small table to start cooking.
Of course, an anti-slip foot design can better adhere to the desktop, prevent the portable induction cooker from moving.
304# Stainless steel: High-quality stainless steel can effectively extend the service life of the induction cooker, clean more easily.
The large boiling tank can hold 16L of water. When you need to replace it, the front outfall can make it easier and faster to drain the water inside.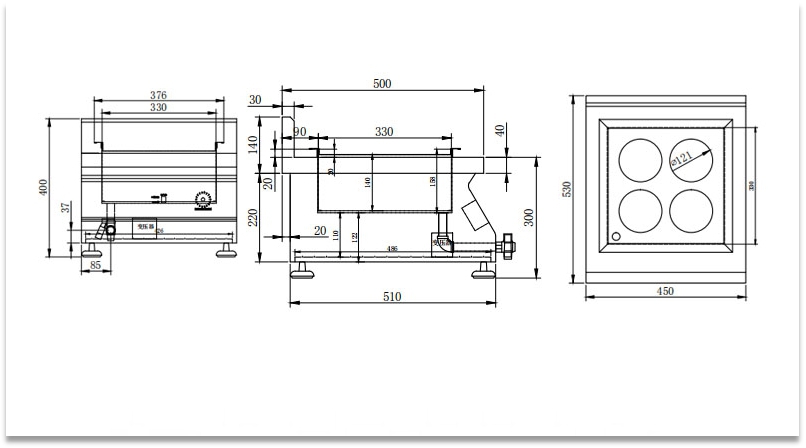 Product Parameter Details:
Model No.: LT-TZMIV-C105
Power Options: 3500W/5000W
Rated Voltage: 220V, Single Phase
Voltage Fluctuation: From 180-240V
Product Size: D400*W500*H300+30mm
Water Tank Size: 13.5L (About 4 gallons)
Pasta-basket Diameter: 121mm
Switch Control Way: Single-channel button
Drainage Tap Design: Yes
Net Weight: 21KG
Gross Weight: 29 KG
Package Way: Carton Box
Package Size: 520*600*530mm
Product Material: Stainless Steel #304
Spares Included: Pasta baskets (4 pieces)
With plug and play: No
IPX3 Level: Yes
Warranty: 1 Year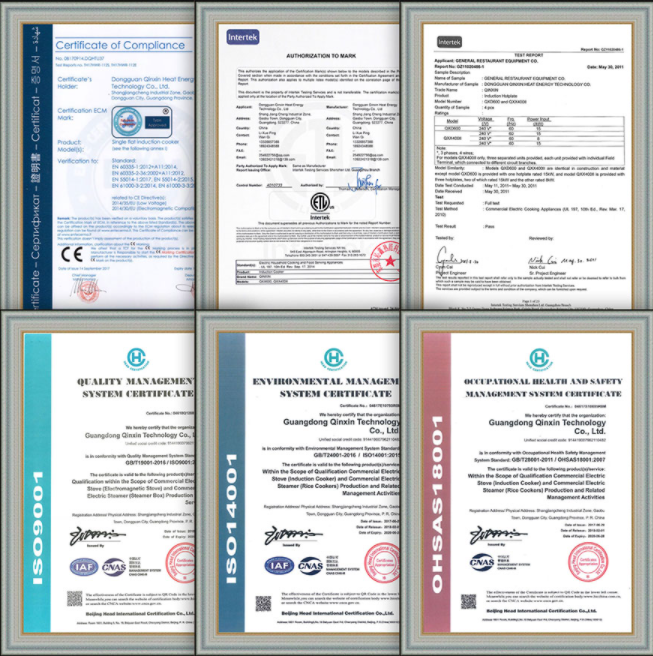 Application:
This commercial induction range cooker is ideal for pasta or noodles boiling, and any kind of dishes you want to boil.
Whether you are a fast-food restaurant or a pasta shop, try this right range cooker.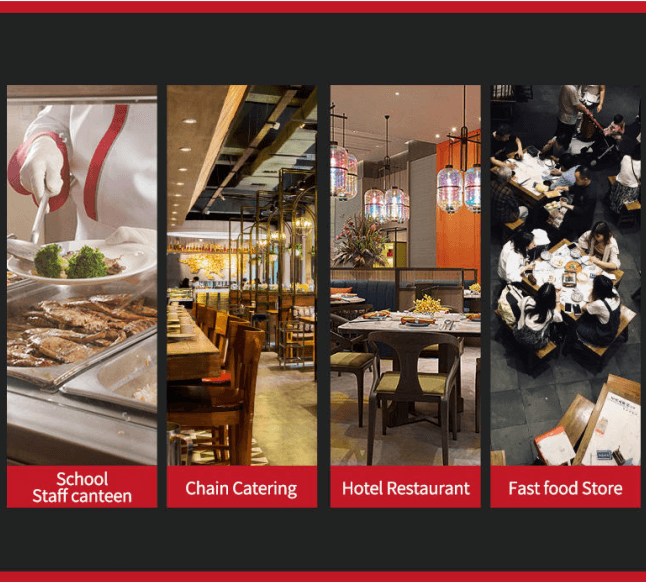 Why Choose Us:
Our commercial induction cookers have been exported to more than 50 countries since 2003. Now we still keep growing.
If you want to buy commercial range cookers for the restaurant business, consult us for direct factory price.