Commercial Bread Mixer Cake Blender Dough Machines
The commercial spiral dough mixer is an ideal kneading machine for the bakery, the hotel, restaurants, central kitchens, or other food service organizations, and can produce 80/100/130/200 liters of smooth and perfect dough. To obtain the fastest dough effect with the least consumption cost, this will definitely be the most worthwhile option.
Description
This bread machine mixer is suitable for mixing baker's dough, dough paddle, cake mixtures, etc. in bakeries, hotels, restaurants, and central kitchens.
Features & Advantages:
Meet CE standards and food contact certification.

The overall body is a 4 mm ultra-thick plate, with real materials.

Imported high tenacity belt, more wear-resistant, and low wear rate.

The copper wire motor is more durable than the aluminum wire motor.

Protect the net cover, safe baking, lift the net cover, automatically power off.

The travel protective cover switch is equipped as standard, and the emergency stop device is opened.

Thicken the bottom chassis of the barrel made of solid material to make the chassis stable when working on the surface.

The best "Zhiqiang" chain in China, with the gears produced by the company, fits the tacit understanding and minimizes the working noise.

Ultra-long stroke mixing hook 2 and a half turns, most manufacturers only have 1 turn, greatly improving the speed and torque of the dough.

 Motor overload emergency stop switch. If the current is too large or the motor is overloaded, the equipment will be suspended in time to protect the life of the motor.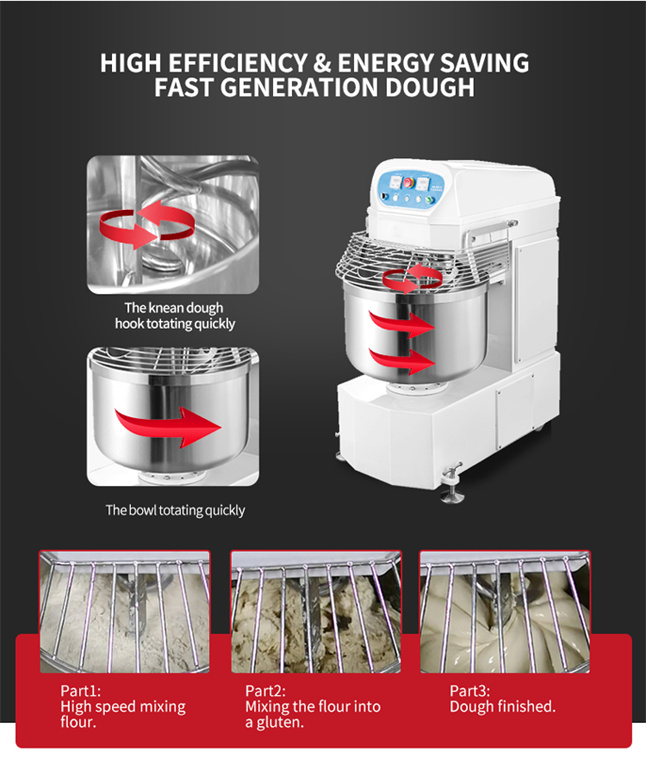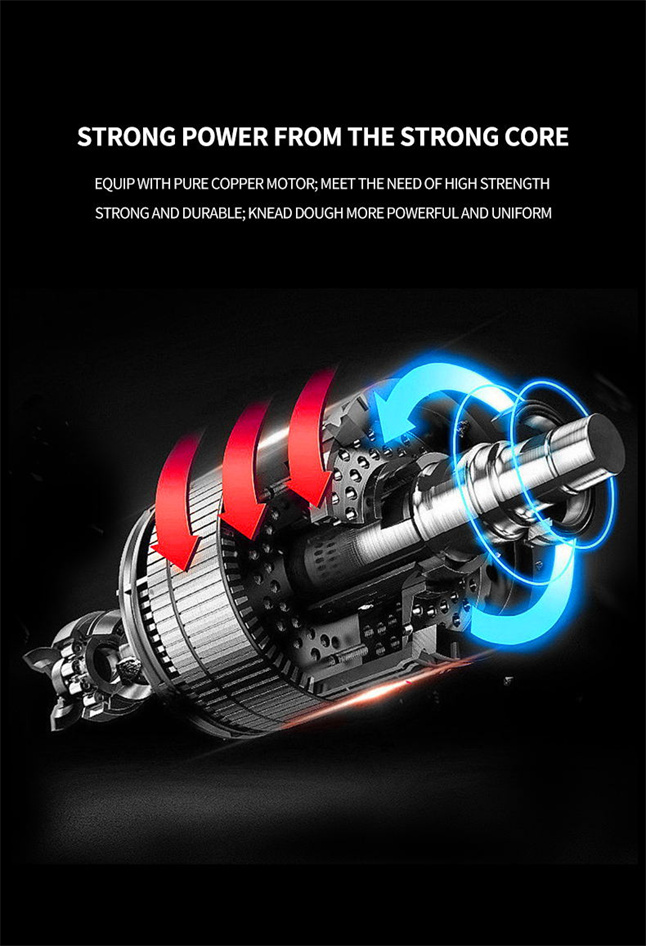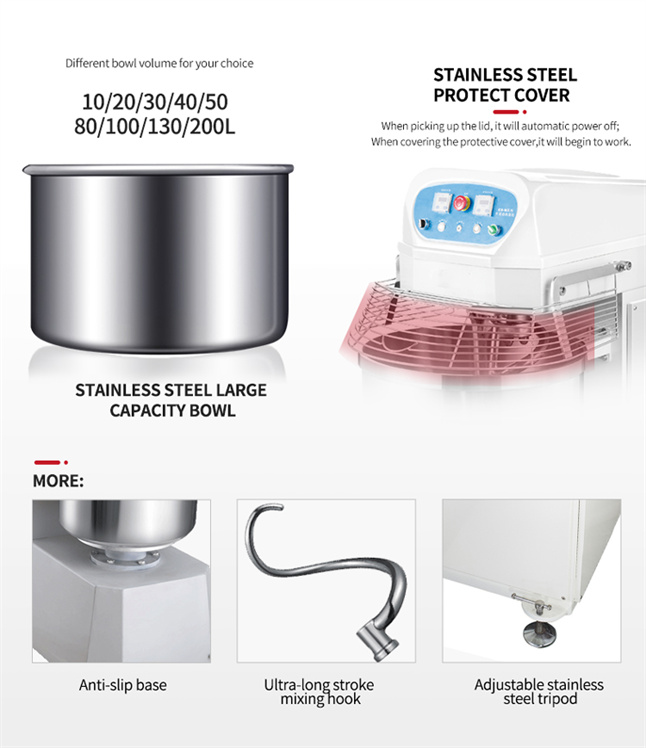 Product Parameter Details: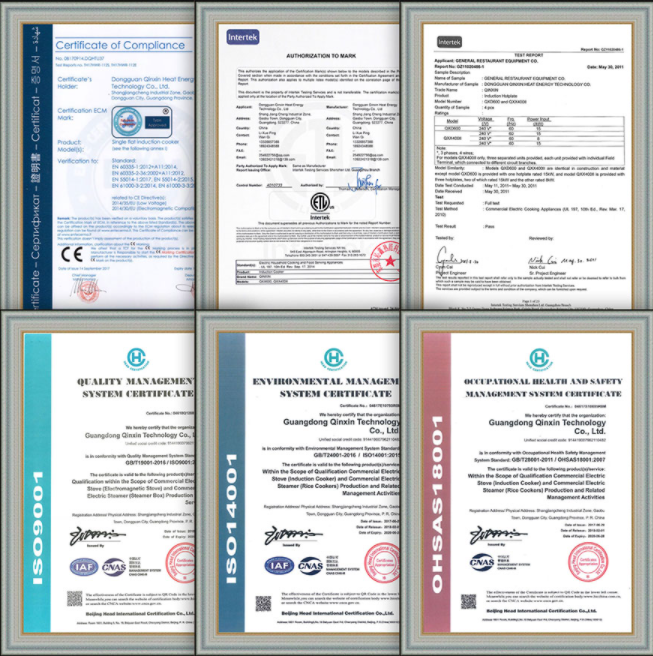 Application
This planetary dough mixer can fully mix water/oil with flour, can adjust dough hardness, turning speed, large capacity design, suitable for mixing flour in bakeries/hotels/restaurants.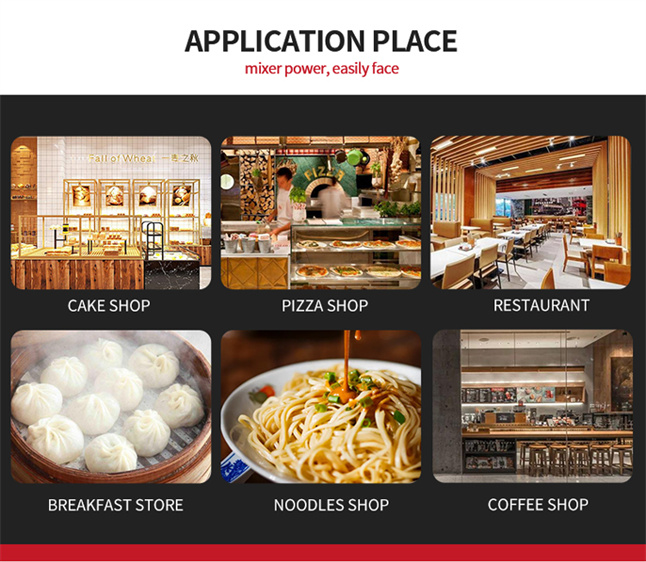 Why Choose Us:
We have provided bread kneading machines to more than 50 countries/regions that meet specific/customized requirements such as kneading and mixing baking materials. It is the best bakery mixer machine in terms of high quality, multiple specifications, and multiple functions.