Commercial Electric Countertop Oven For Sale
A small oven is worthy of praise for baking efficiency and energy saving. It has 6 upper and lower far-infrared heating tubes and supports independent control of the temperature, baking time (timeable), and power of each deck. It is the best oven for baking in bakeries, restaurants, hotels, etc.
Description
Features & Advantages:
Double-layer thickened visual glass, easy to control the baking effect.

There are 6 far-infrared heating tubes up and down, which output even and strong heat.

The wide adjustment of 50℃-400℃ can precisely control the temperature during baking.

Configure a 6mm thick insulation cotton layer to insulate heat loss and keep warm and moisturize.

Independent deck control, which can individually control the temperature, time, and firepower, of the upper and lower fire.

Equipped with a high-speed heat dissipation system to protect components and accessories, so that baking is efficient and energy-saving.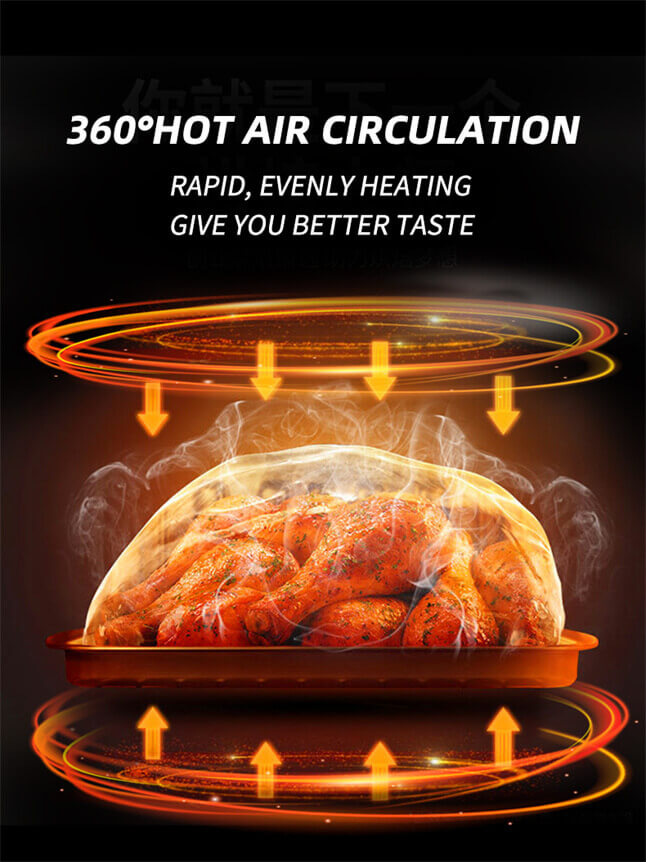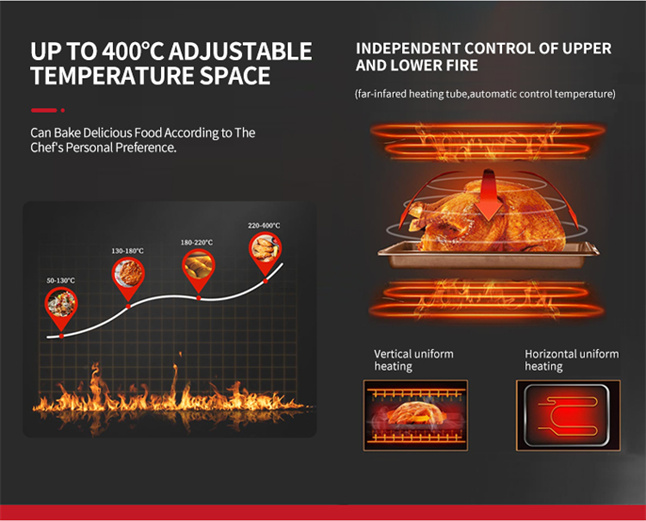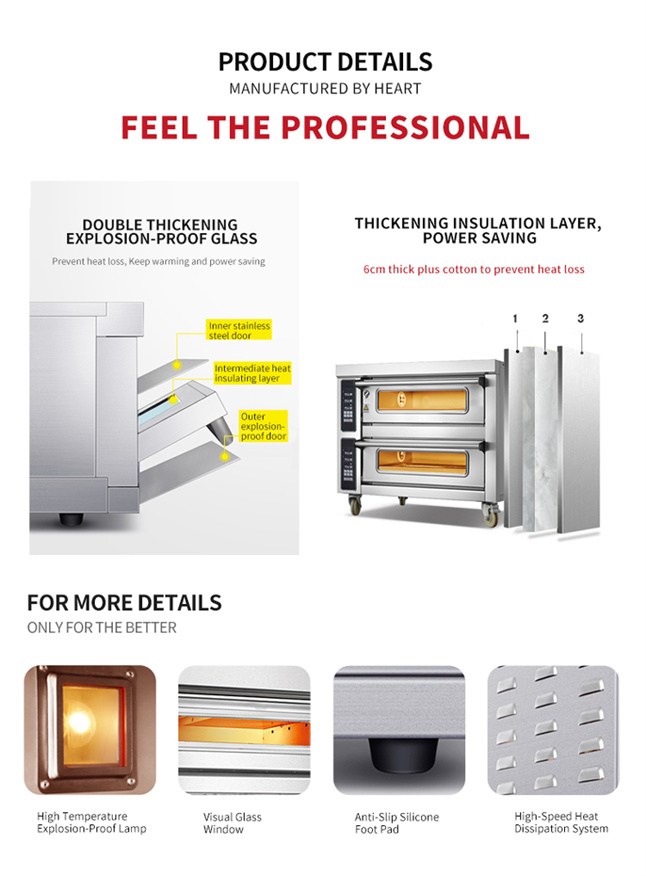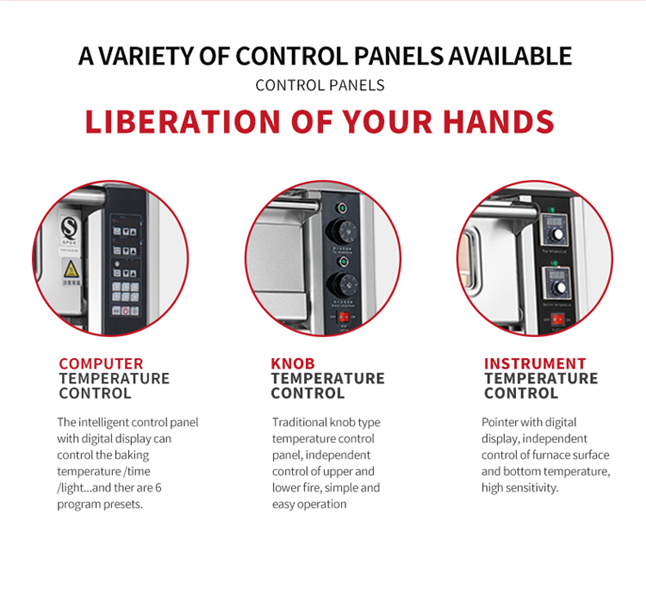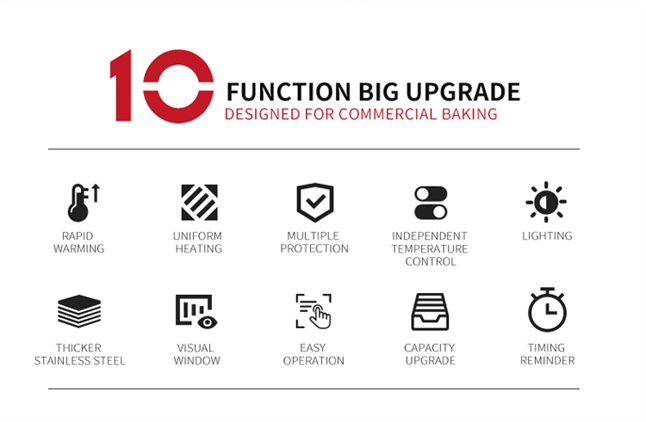 Product Parameter Details:
Model No.: WFC-102D

Power Options: 6600W

Rated Voltage: 220V/380V, Single/ThreePhase

Voltage Fluctuation: From 180-400V

Inner Size: 870*630*220mm

Dimensions: 1220*800*590mm

Tray Size: 400*600mm

Temp: Room Temperature-400℃

Specification: 1 Tray 2 Pans

Switch Control Way: Button

Weight: 70kg/90KG

Package Way: Carton Box

Product Material: Stainless Steel #201/#304

Certification: CE

Warranty: 1 Year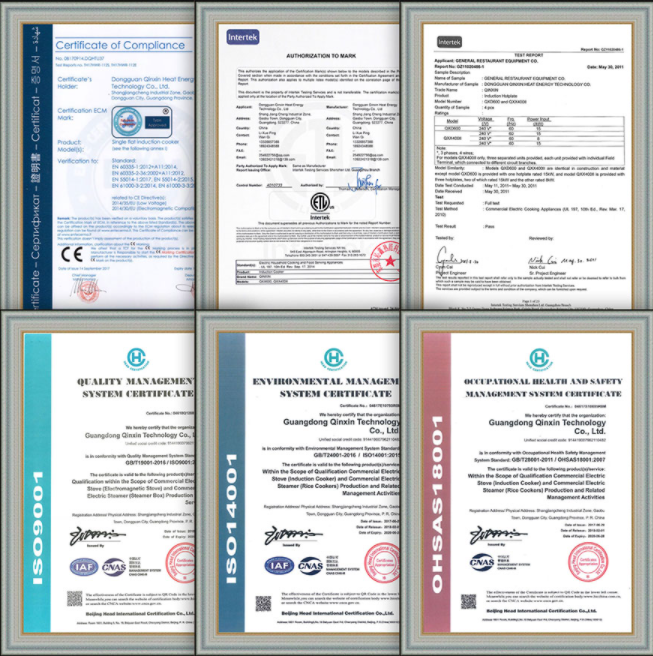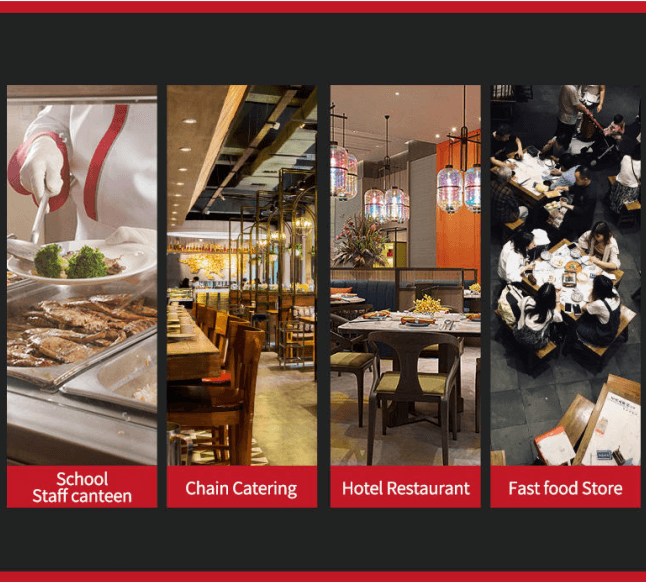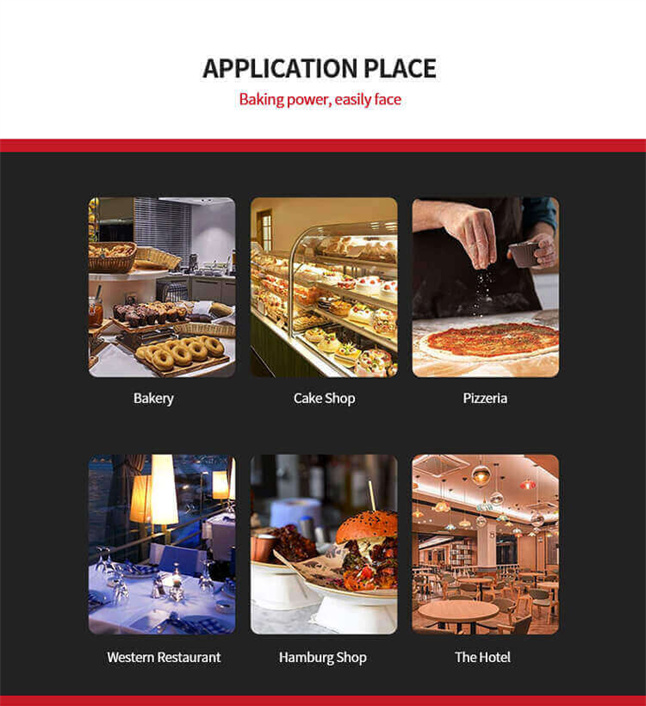 Why Choose Us:
We can provide you with the most suitable convection microwave oven according to your specific/customization requirements. They have high-quality baking capabilities, multi-functions, and multiple combinations, and have won the firm trust of customers from more than 50 countries/regions and CE.