New Induction Commercial Food Steamer for Seafood
Thanks to its comprehensive steam and three doors design, the commercial steamer is suitable for commercial restaurants, hotels, industrial plants, and canteens. 3 tier commercial steamer has four sets of menu options to solve the problem of how to cook steamers. The steam pot automatically pre-stores the power and time of food such as crab, rice, momo, seafood, etc., which will be your best steamer for food.
Description
Features & Advantages:
Mode control system: you can switch between four heating modes, such as independent power heating, timing power heating, independent temperature heating, and timing constant temperature heating.
Five independent menu channels: You can set the heating temperature, time, and power parameters of different foods separately.
Floating ball device and water shortage alarm system: when water shortage occurs in the water tank, the furnace will emit an alarm sound and display an error code "E1".
Strict & seamless design: The sealing strip perfectly locks the steam in the steamer, and the stream flows in the steamer to keep the internal temperature boiling so that the food does not lose moisture.
Stainless steel water-resistant (IPX6 level) separate cabinet design (upper cabinet double door + lower cabinet base)
Drain tap switch on the front for easy cleaning: When you need to replace the wastewater in the steam cabinet, turn on the front switch, and the water quickly flows away from the bottom.
German Infineon IGBT: stable and safe, fast operation speed, the low failure rate
Commercial DC fan and heat vent design, fast heat dissipation, low noise, and long service life
A pure aluminum induction box shell can effectively shield electromagnetic interference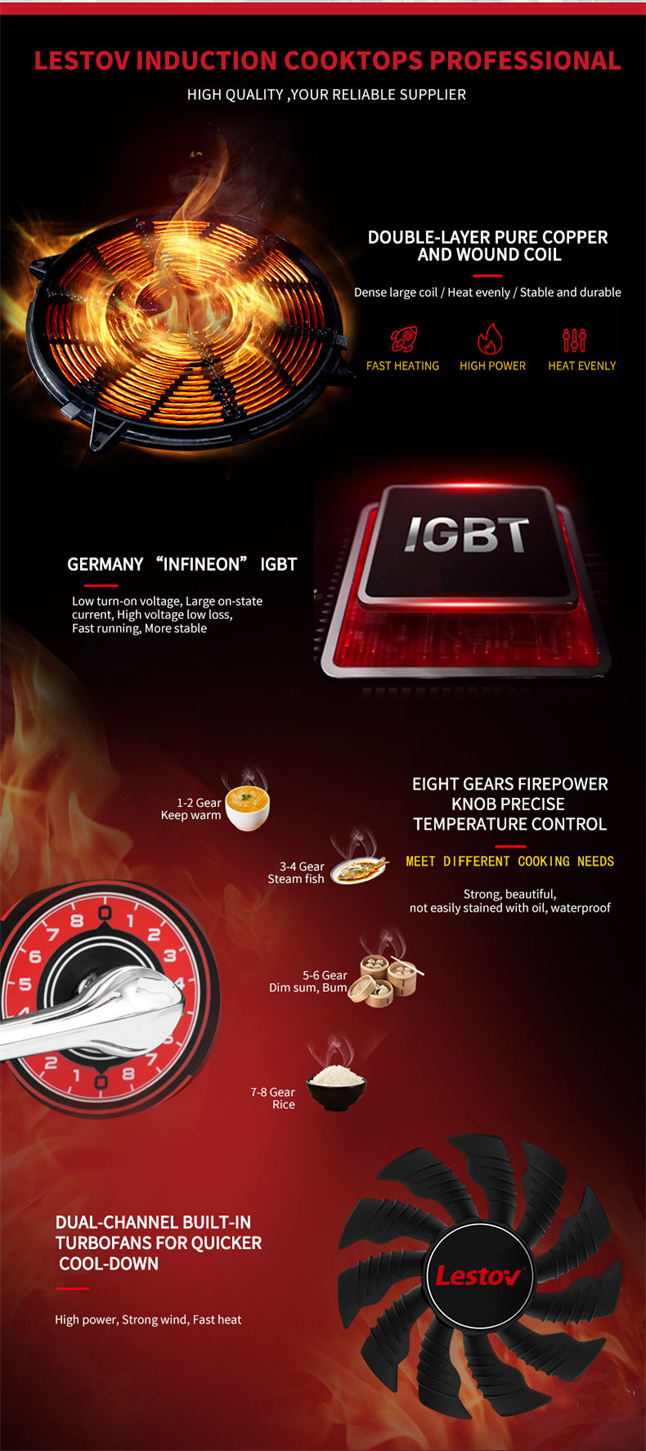 Product Parameter Details:
Model No.: LT-HI
Power Options: 25KW/30KW
Rated Voltage: 380V, 3 Phase
Voltage Fluctuation: From 340V-464V
Product Size: D1000*W900*H1860mm
Trays Number: 4 trays with 3 doors
Water Tank Size: 600*500*200mm
Water Pressure: 0.1-0.6 MPa
Water Intel Connection: 1/2 Inch Pipe (N15, φ20mm)
Net Weight: 190kg
Gross Weight: 330KG
Package Way: Wooden Box
Material: Stainless Steel #304
Warranty: 1 year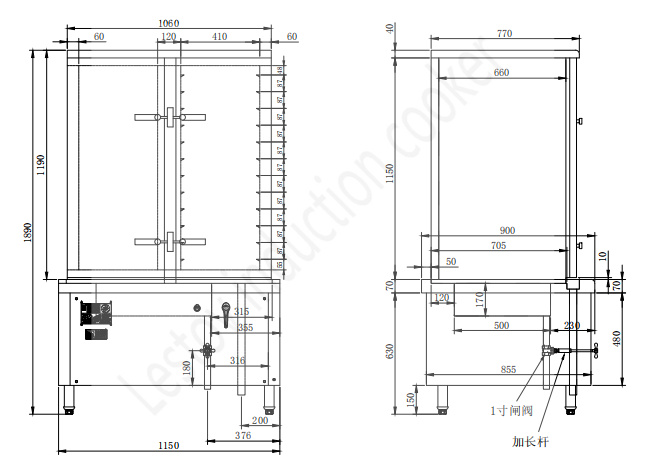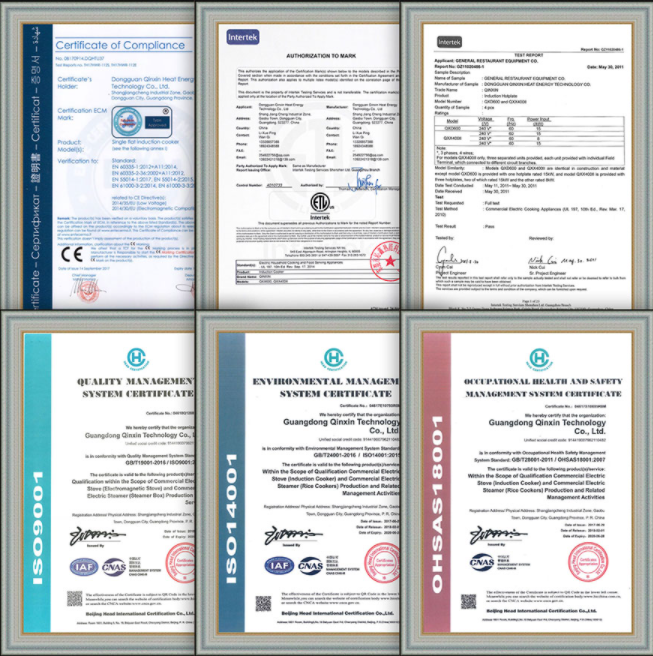 Application
This commercial induction steamer cooker is ideal kitchenware for controlling firepower and large capacity when cooking rice, seafood, bun.
It is very suitable for commercial kitchens such as restaurants, canteens, hotels, and industries.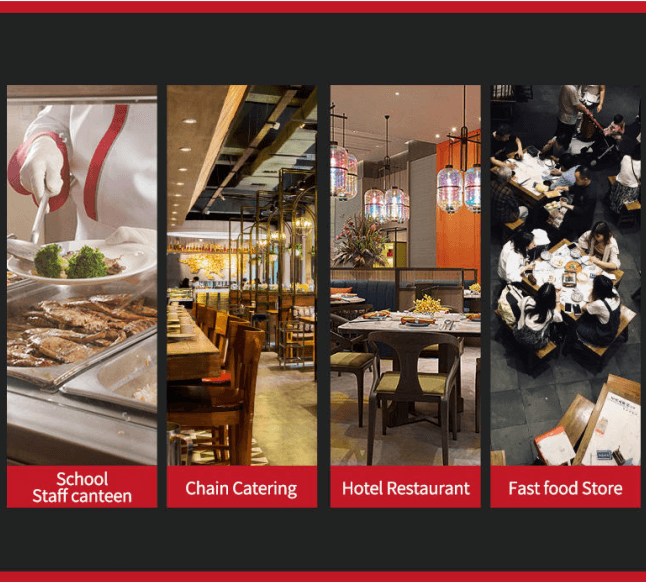 Why Choose Us:
Lestov commercial kitchen equipment has been exported to more than 50 countries since 2003. Now we still keep growing.
If you want to buy commercial range cookers for the restaurant business, consult us for direct factory price.