Commercial Induction Cooktop 4 Burners Boiling Top
This commercial induction hob brings you different firepower settings, independent timing functions, and modular upgrade design, which is an excellent combination of price and quality. As a total 4 cooking Glass-ceramic surface, each burner is 3.5kw or 5kw, 208v / 220v / 240v. You can operate a knob switch to control the firepower from 700w to 3500w or 5000w (each burner).
Description
As a new commercial induction cooktop 4 burners in 2021, it is unique in the market.
The ultra-wide display with push-button control and timers makes Lestov stand out.
Features & Advantages:
Flexible firepower settings from 1 to 8 levels: to satisfy both low and high-temperature cooking control, this commercial induction hot plate enables low power intermittent or slow heating and high power rapid heating. Each hob can offer a high-efficiency solution for both house and heavy-duty kitchen, from 1000w or 1600w to 3500w or 5000w.
Separate 4 Glass-ceramic cooking surfaces: Controlled by a separate power switch, the cooking area of each burner is 300*300 mm (51.18 in.). Each ceramic-glass boiling top can withstand temperatures up to 700 Celsius degrees. Thanks to the excellent durability and multi-functional design, the four-burners induction cooktop allows you to cook multiple dishes at once for continuous use.
With a variety of safety features and fans design: safety features come from overheat protection of the IGBT and induction coil, low voltage and high voltage protection, empty or no pan detection, and 3-hours auto-shutoff protection, etc. 8 high-flow fans place separately on the back of the hob and the bottom of PCB boards to facilitate heat dissipation and allow its operation at a lower temperature for extra durability.
External insulation cover for electricity protection: the electrical connecting box located behind the panel and decorated with a sealed insulating box, can greatly increase the safety of the equipment to prevent electricity leakage.
Durable construction and modular design: a 1.0mm thick stainless steel panel makes it corrosion-resistant and easy to clean. The fiber-cutting and seamless splicing process make the Modular design possible, which brings easy installation and allows you to combine cooking units as pleased. For example, you can equip your kitchen with an induction range with fryers or griddles.
Double door storage cabinet design: the design of handles and magnets on the doors makes opening and closing so easy. With about 0.3 cubic meters of storage area, you can place some accessories inside, which indirectly increases the space utilization of the kitchen. An embedded oven is customizable under the hob if you need it.
Stainless steel # 304 adjustable legs: you can adjust heavy-duty legs in Dia 57 mm (2.24 in.) from 170mm (6.69in.) to 210mm (8.27 in.), which can almost meet the body height requirement of all chefs when standing. All stainless steel construction also ensures the stability of the equipment.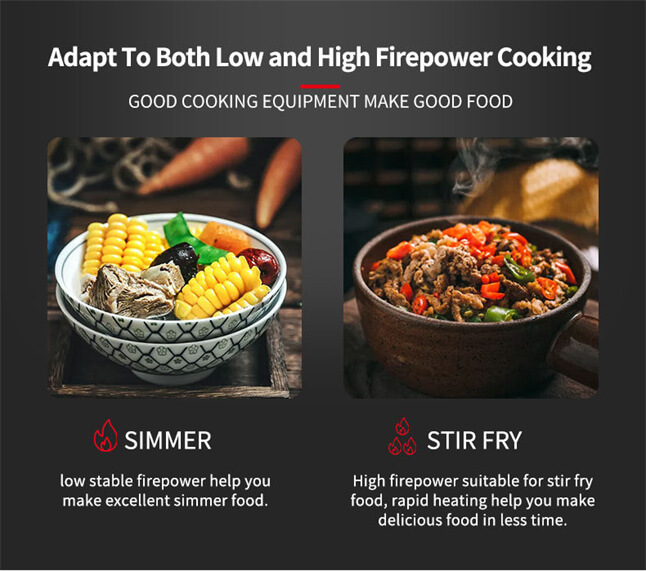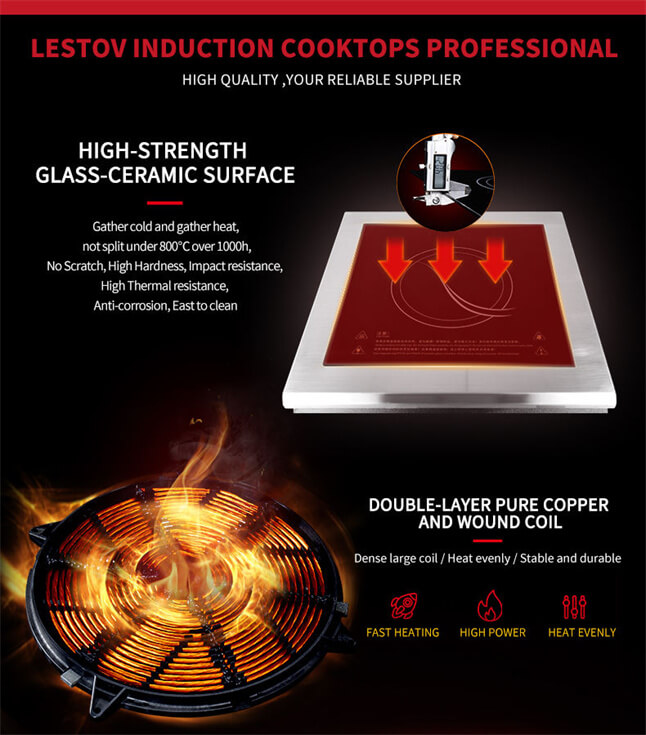 Product Parameter Details:
Model No.: LT-B300IV
Power Options: 3500W*4/5000W*4
Rated Voltage: 220V, Single Phase (Inlet voltage: 380V)
Voltage Fluctuation: From 180-240V
Product Size: D700*W800*H800+50mm
Round-Glass Size: 300mm, Thickness 6mm
Switch Control Way: Multiple-channel push-button
With Timers Design: Yes
Net Weight: 56 KG
Gross Weight: 120 KG
Package Way: Wooden Box
Product Material: Stainless Steel #304
IPX4 Level: Yes
With plug and play: No
Warranty: 1 Year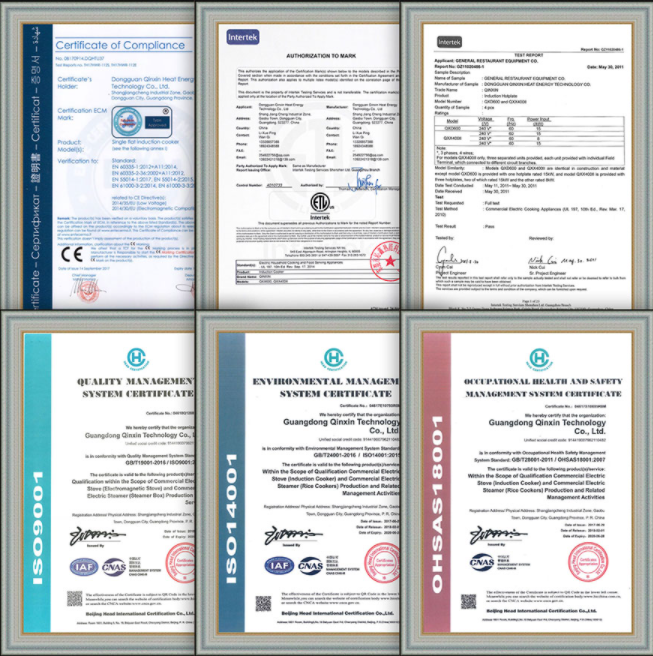 Application:
This commercial induction range cooker is ideal for stewing soups, sauces cooking, milk, and chocolates, and stir-fry dishes.
Whether you are a fast-food restaurant or a pasta shop, try this right range cooker.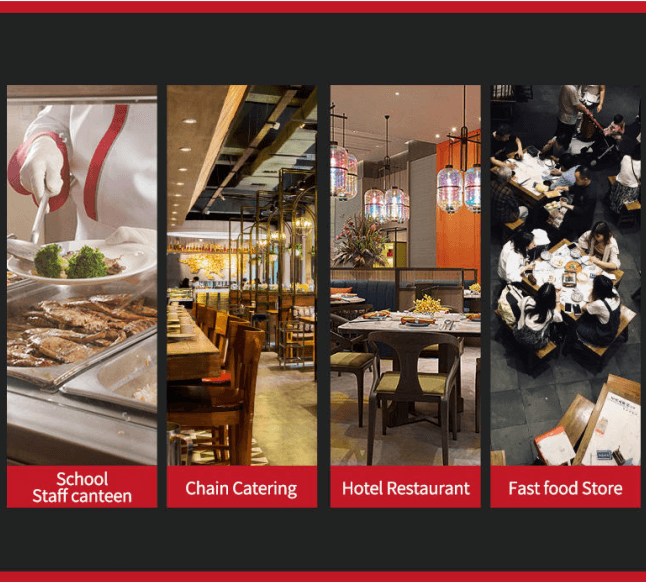 Why Choose Us:
Our commercial induction cookers have been exported to more than 50 countries since 2003. Now we still keep growing.
If you want to buy commercial range cookers for the restaurant business, consult us for direct factory price.