27L Double Basket Commercial Induction Deep Fat Fryer LT-ZL-F212
This is a multi-function button-controlled 27L restaurant induction turkey fryer, perfect for cafes bars, food trucks, traveling food stalls, and fast-food restaurants. It's compact, efficient, and easy to clean so you can offer a large range of fried goodies.
Description
As an innovative induction cooker manufacturer, we recommend a smart commercial induction deep fryer to meet your heavy-duty demand.
The multi-channel menu design and Integrated temperature control processor make this fryer stand out, It has been praised by many restaurant owners.
Features & Advantages: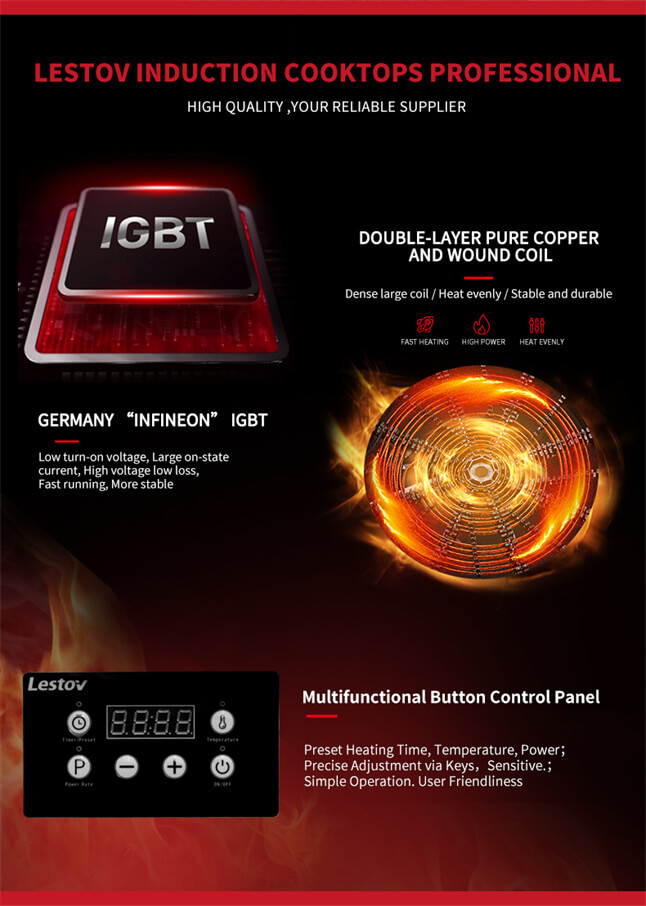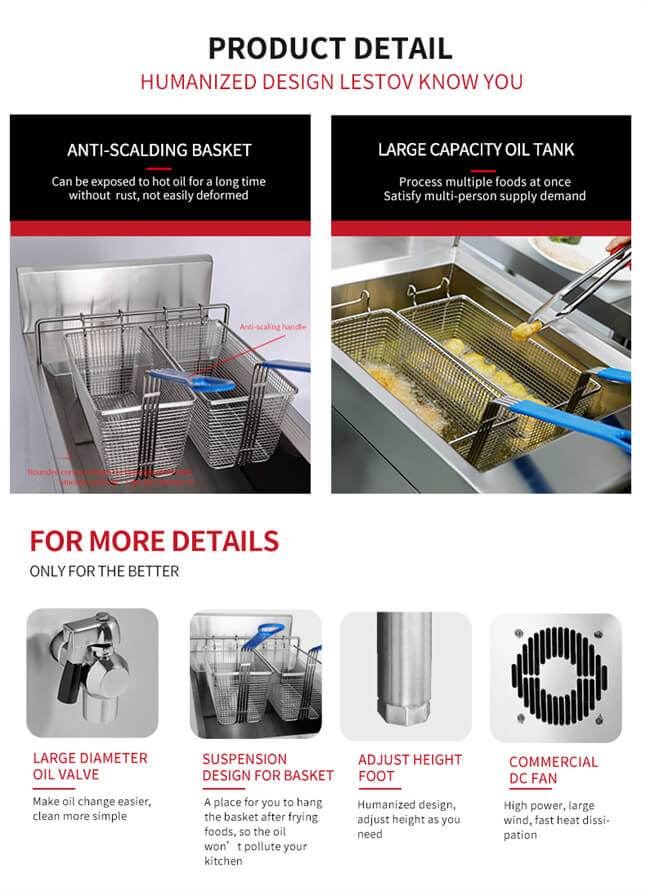 Product Parameter Details:
Model No.: LT-ZL-F212

Power Options: 12KW

Rated Voltage: 380V, 3 Phase

Voltage Fluctuation: From 340-464V

Product Size: D800*W450*H800+50mm

Oil Tank Size: L460*W360*H180mm

Product Material: Stainless Steel #304

Spares Included: Fryer baskets (Two-piece)

Switch Control Way: Multiple push-button

Temperature Control Device: Yes

Oil Drain Valve Design: Yes

Oil Tank Capacity: 27 L

Package Size: 900*550*1050mm

Package Way: Wooden Box

Net Weight: 55 KG

Gross Weight: 107 KG

Services: Customized OEM/ODM

With plug and play: No

IPX4 Level: Yes

Warranty: 1 Year

Certificate: CE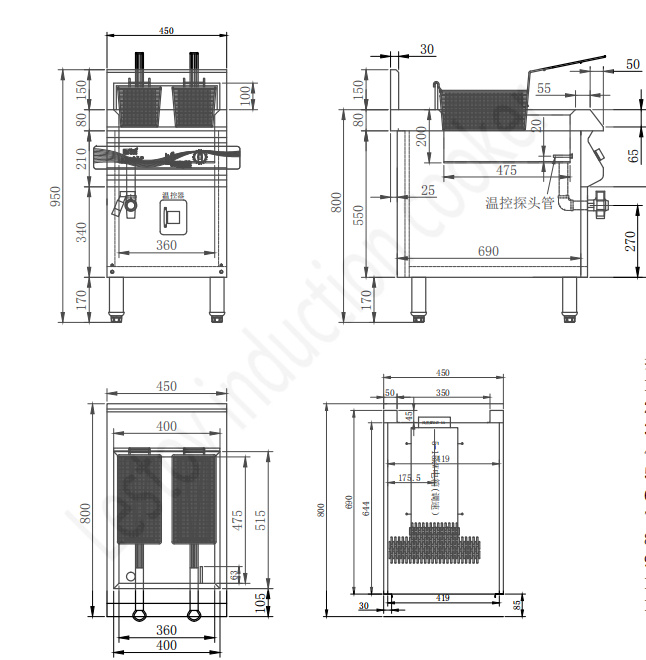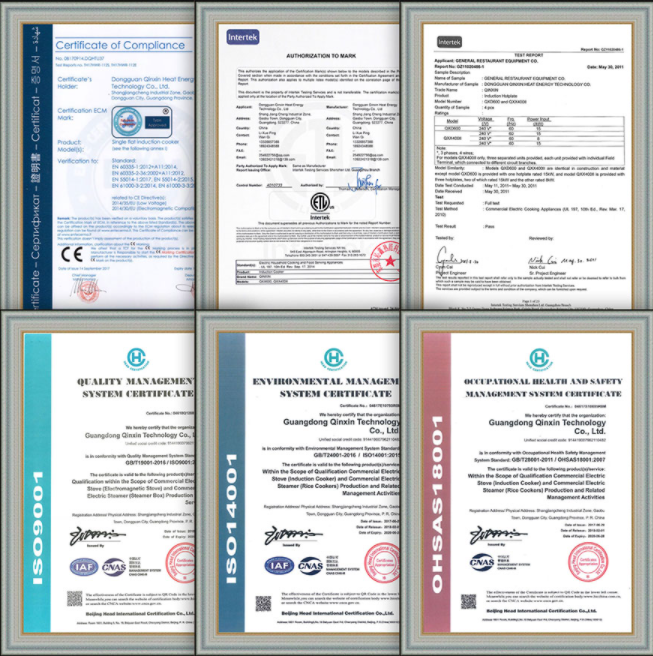 Application:
Accurate adjustment of fryer temperature/power/heating time and increase of available space with multi-function button panel + cabinet design.
This free-standing commercial induction deep fryer is suitable for frying turkey/fries/doughnuts/onion rings/burgers in restaurants/chicken shops/hotels/food factories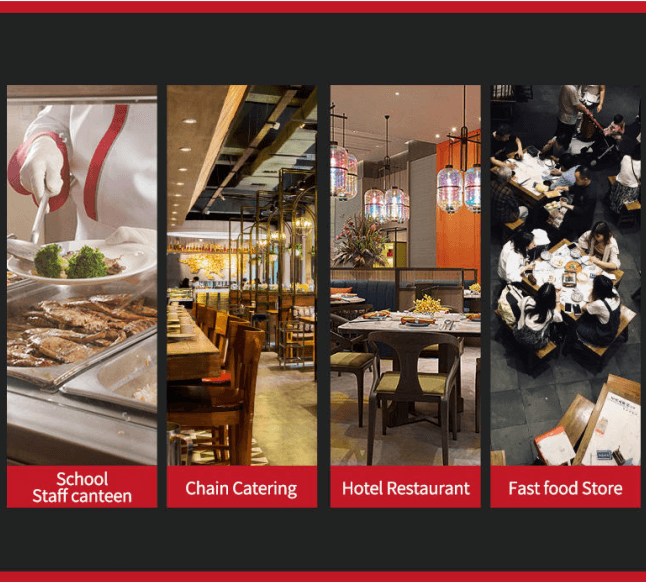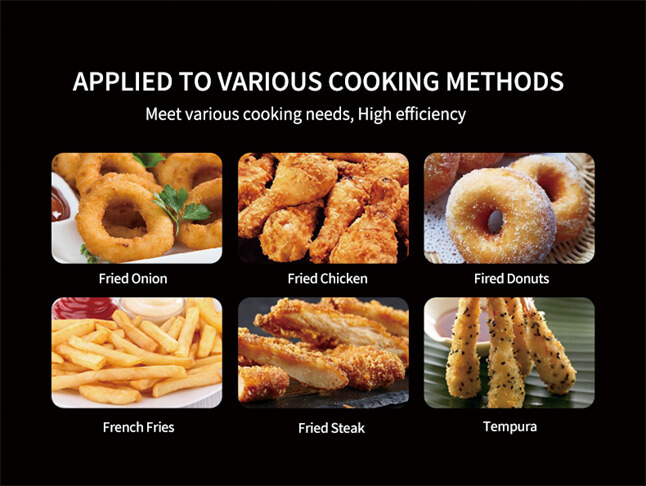 Why Choose Us:
As a manufacturer that independently develops/designs/produces/sells commercial induction deep fryers, we offer free-standing/countertop/built-in/OEM services.
For dishes that require high-precision frying temperatures, It can control the difference in temperature readings within ±1 °C, providing a reliable guarantee for the quality of fried foods.