Double Commercial Electric Convection Deck Oven
This double oven has two independently controllable baking decks to meet the equipment needs of multi-batch order production. It is especially suitable for commercial baking kitchens in bakeries and restaurants. The hot air circulation technology conveys even and strong baking heat to the cake to obtain the most ideal baking effect.
Description
This freestanding electric double oven is used in the bakery, hotel, restaurant, canteen, and other baking places. It is an ideal option for baking bread, baguettes, cakes, and moon cakes.
Features & Advantages:
Four pulleys can transport the oven to any baking place, optimizing your kitchen space.

6 far-infrared heating tubes provide uniform and strong heat, and the temperature can be adjusted between 50°C and 400°C.

The double convection wall oven is made of stainless steel 201, which is durable, high temperature resistant, and easy to clean.

Each deck can be independently controlled through its own operation panel, including baking time, temperature, humidity, etc.

The high-speed heat dissipation system rejects the stay of waste heat and ensures that the oven is always kept at the most suitable baking temperature.

Through the thickened tempered glass door, the baking process can be visualized, which is convenient for you to monitor the baking effect of the bread.

With innovative hot air circulation technology, the temperature is evenly transmitted on the upper and lower decks, resulting in a more crispy bread surface.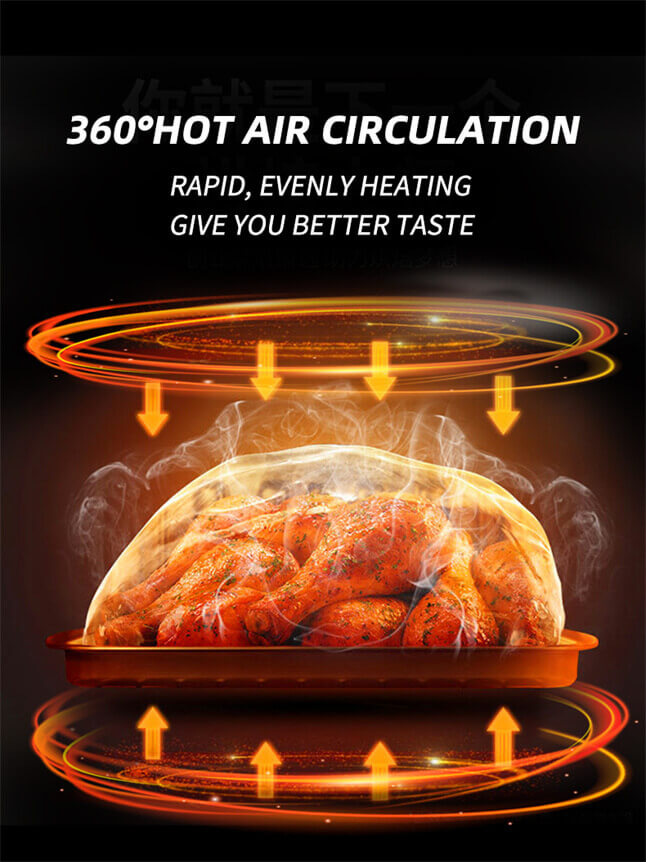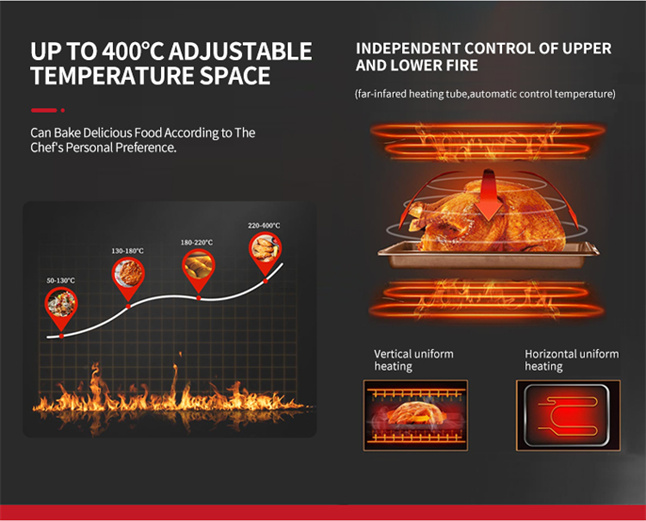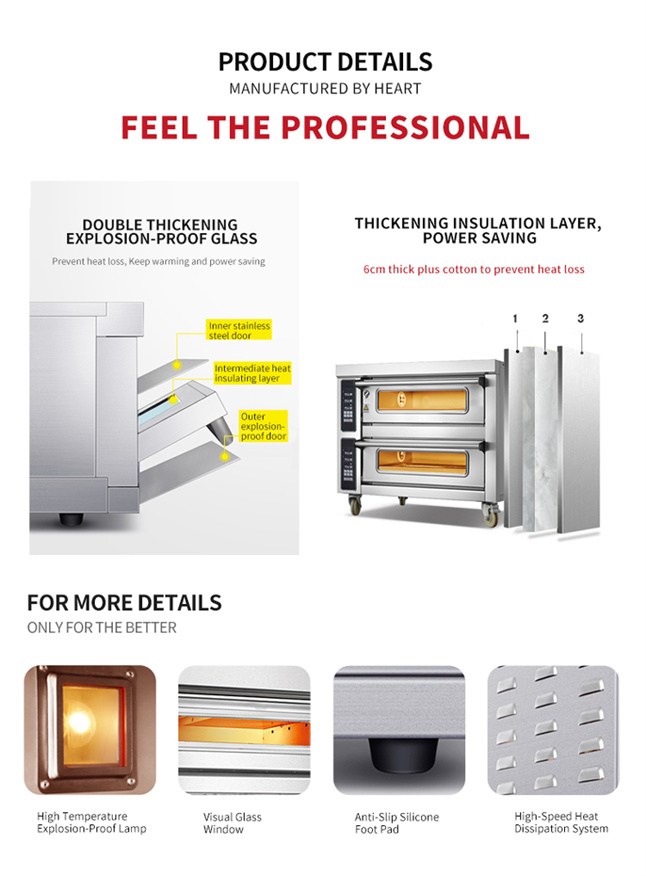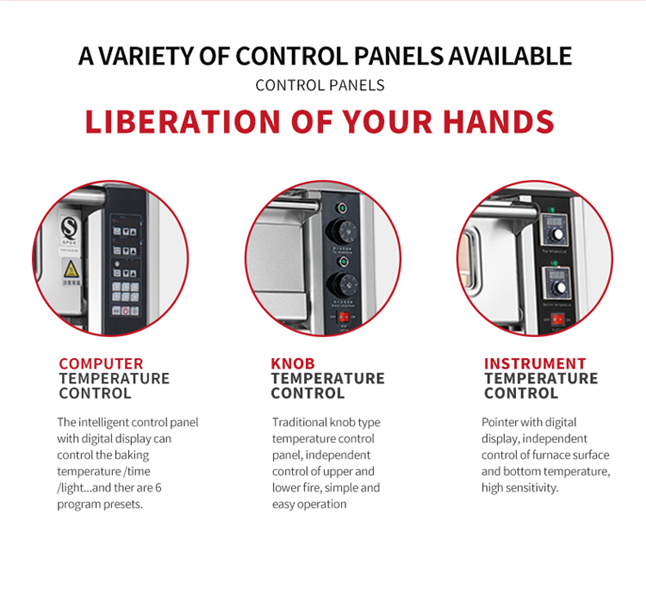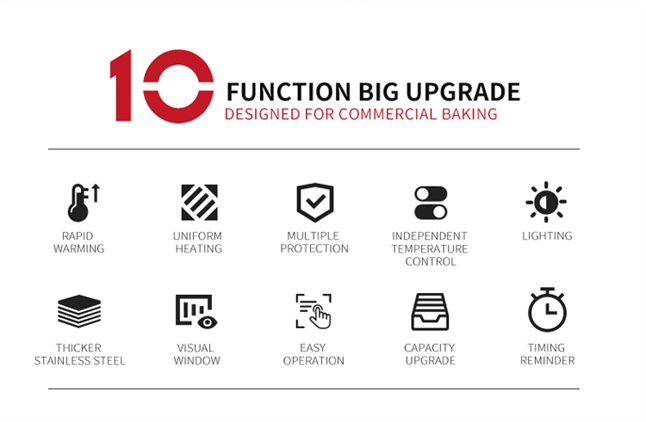 Product Parameter Details:
Model No.: LT-WFC-204DE

Power Options: 2KW

Rated Voltage: 220/380V, Single/ThreePhase

Voltage Fluctuation: From 180-400V

Inner Size: 870*630*220mm

Dimensions: 1220*800*1250mm

Tray Size: 400*600mm

Temp: Room Temperature-400℃

Specification: 2 Deck 4 Trays

Switch Control Way: Button

Weight: 120KG

Package Way: Carton Box

Product Material: Stainless Steel #201/#304

Certification: CE

Warranty: 1 Year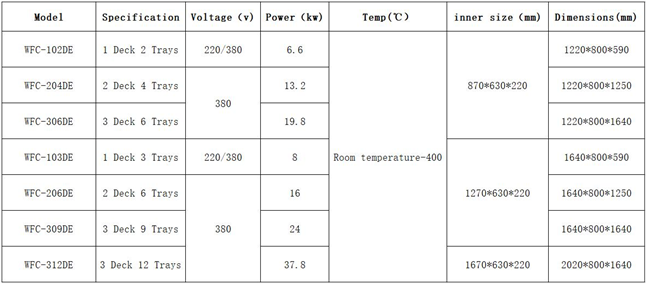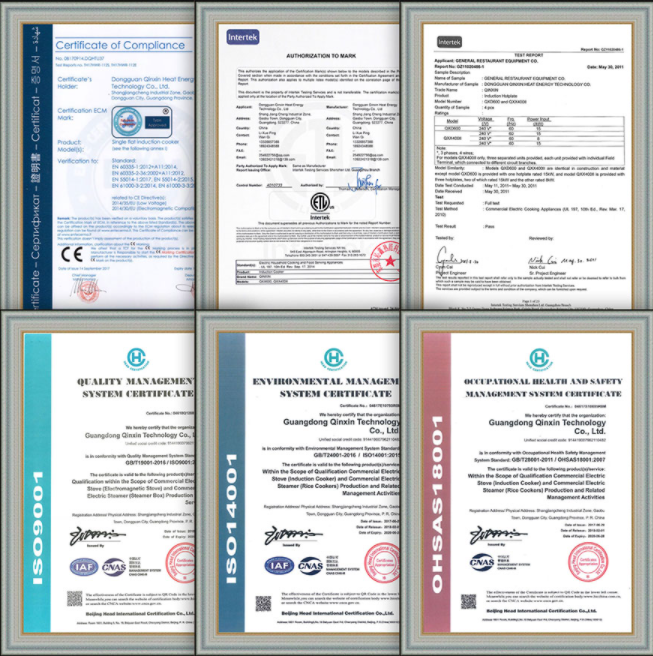 Product application
This multi-control, even baking, multi-purpose double-layer electric oven is suitable for bakeries, hotels, and cafes to bake bread, croissants, and toast.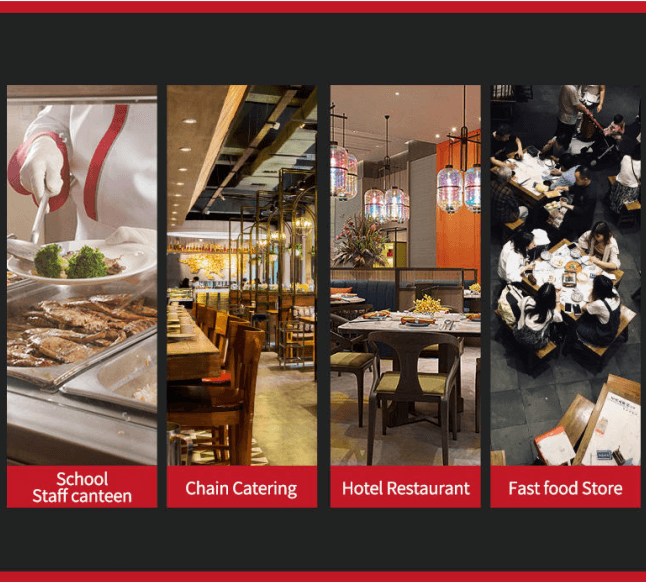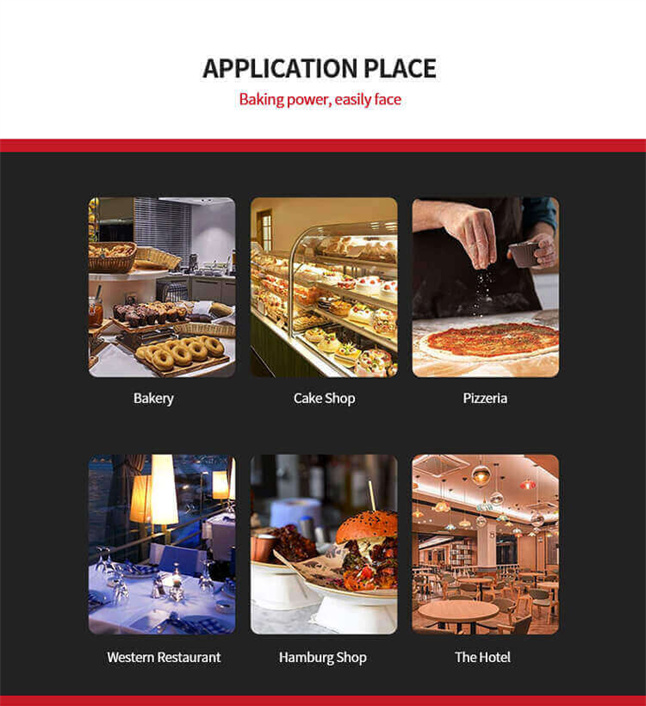 Why Choose Us:
We can provide you with the most suitable commercial deck oven according to your specific/customization requirements. They have high-quality baking capabilities, multi-functions, and multiple combinations, and have won the firm trust of customers from more than 50 countries/regions and CE.