Double Doors Commercial Steam Drying Sterilizer LT-XDRPL-780
This double-door commercial tableware disinfection cabinet combines the dual modes of high-temperature steam disinfection + hot air circulation drying, the bacteria, viruses, and stains on the dish are physically eliminated at 120°C, meeting the hygiene and health standards.
Description
Product Parameter Details:
Model: LT-XDRPL-780

Rated Power: 6000W

Rated Voltage: 220V

External Size: 1310*680*1980mm

Internal Size: 1243*445*1428mm

Disinfection Capacity: 800L

Control Way: Button

Packaging Way: Wooden Box

Packaging Size: 1450*800*2100mm

Warranty: 1 Year

Certificate: CCC / ISO
Application:
This LT-XDRPL-780 double-door commercial steam drying disinfection cabinet is suitable for large chain restaurants, school cafeterias, and companies to sterilize tableware and Food Processing at high temperatures with high-disinfection requirements.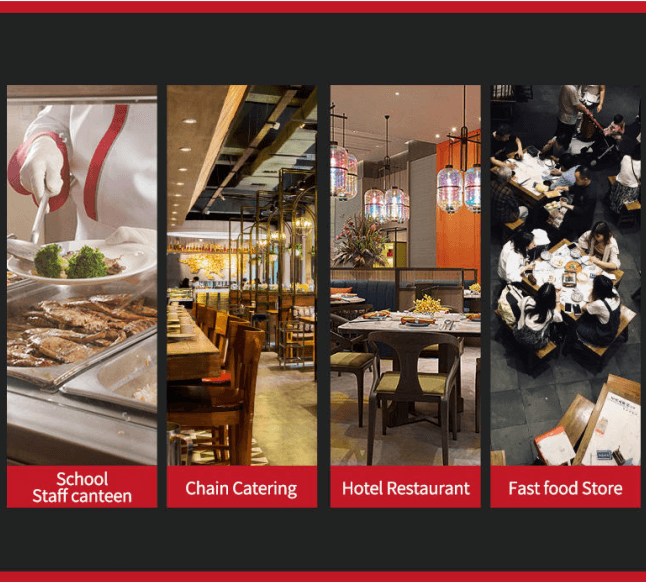 Why Choose us?
As a manufacturer with 15 years of R&D / Design / Production / Sales of a full range of commercial dish disinfection cabinets, we help 2000+ chain restaurants complete the disinfection of tableware, chopsticks, and towels, and support product customization or mass order supply.