Electric Dough Proofer Box Bread Retarder
As a function of providing intelligent fermentation, innovative hot air circulation technology (uniform fermentation), spray function, and environmentally friendly foam insulation layer, it has become the most popular dough fermentation machine in baking shops, pizzerias, and restaurants.
Description
This is a dough proofer suitable for the bakery, hotel, restaurant, central kitchen, and other baking places for fermentation/proofing bread, pizza, pastry, dough.
Features & Advantages:
Intelligent fermentation: The automatic control panel can preset the temperature, humidity, and fermentation time in advance to reduce the working time of employees and provide a suitable environment for dough fermentation.
Easy to operate: Simple and clear functions, control panel, working status can be visualized on the display screen.
Hot air circulation: Using innovative hot air circulation technology, the air in the cabinet quickly convections, the temperature rises steadily, and the dough ferments evenly.
Delicate and uniform spray: Equipped with a spray function, using energy-saving steam generator, so that the temperature and humidity of the proofing process are even, energy-saving and consumption-saving.
Foam insulation: The whole machine adopts an environmentally friendly foam insulation layer to reduce heat loss and save energy and electricity.
Visualization process: The fermentation effect of the dough can be easily monitored through large double-glazed windows and bright vertical LED lights.
Large capacity: It is equipped with 18/36 dough trays, which can be disassembled, which is convenient to adjust the space according to the product.
Product Parameter Details: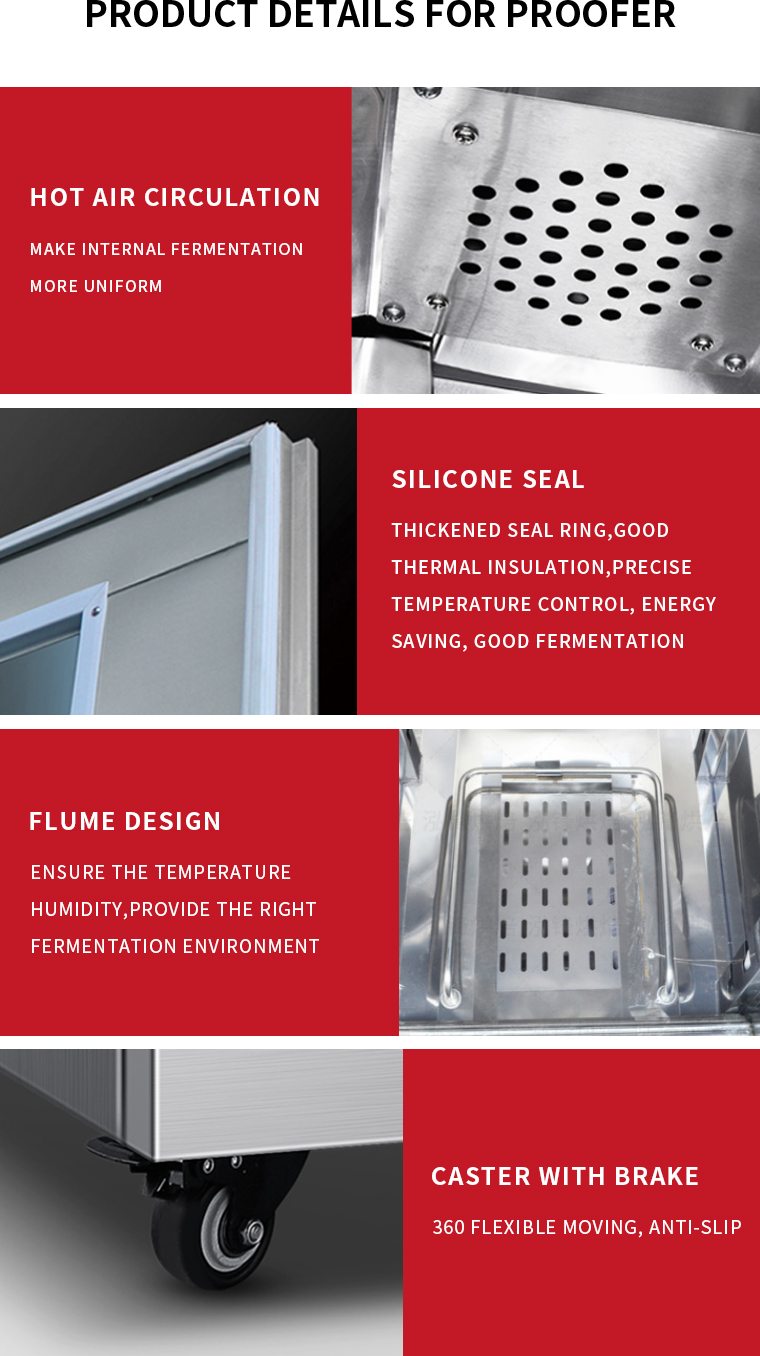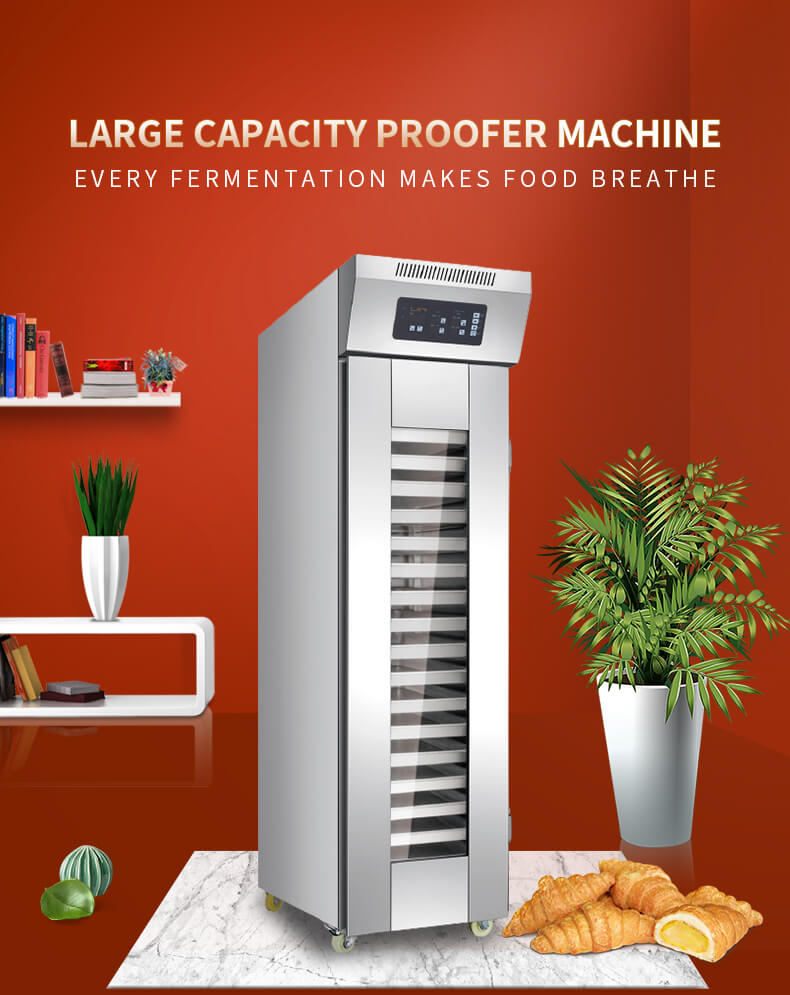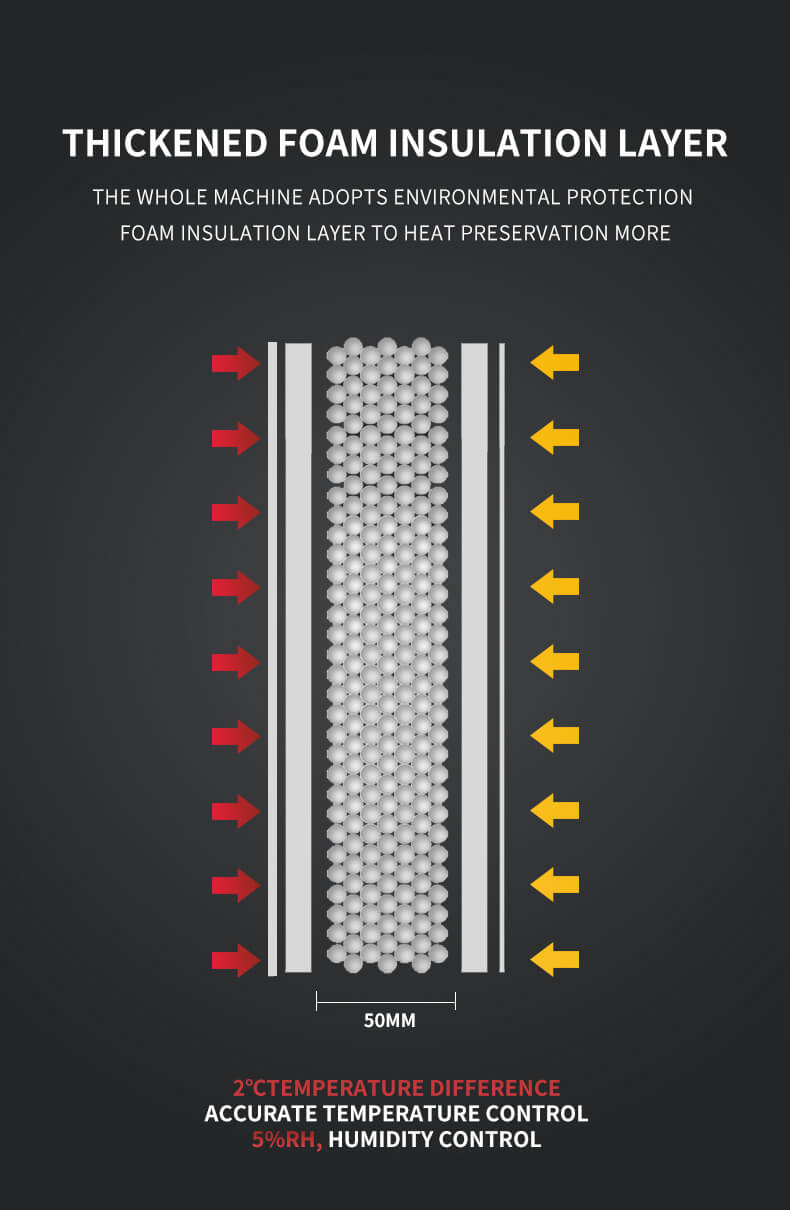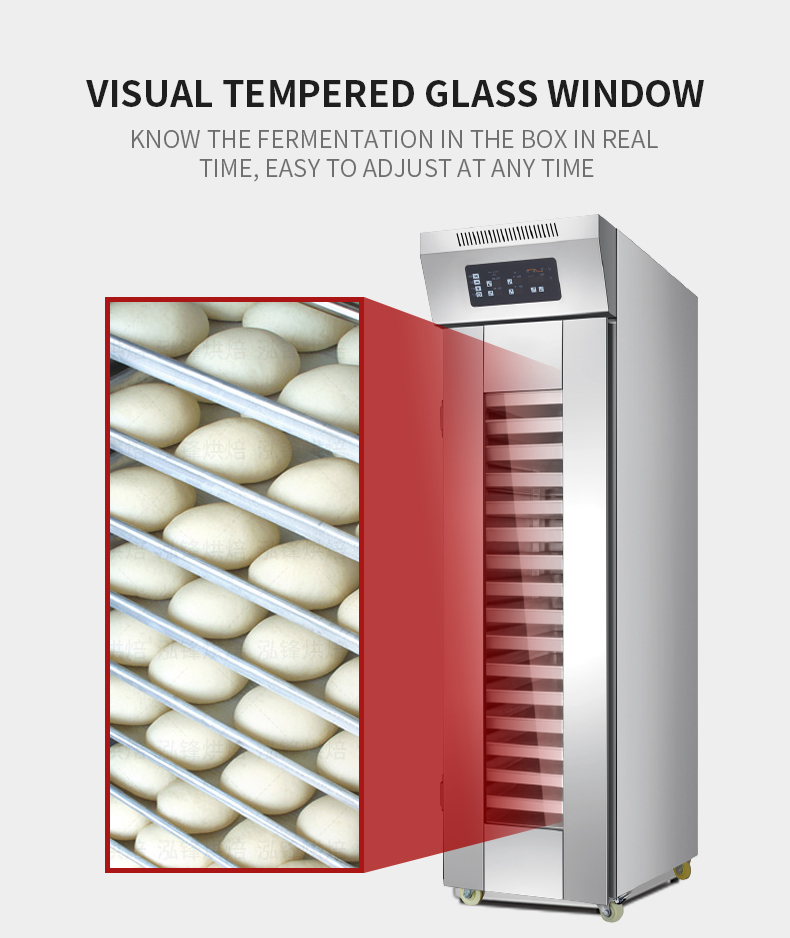 Why Choose Us:
We have reached a long-term cooperative relationship with customers in more than 50 countries/regions. They have the advantages of intelligent operation, uniform fermentation, uniform temperature, and humidity, and are the best bread for bakery shops, restaurants, hotels, coffee shops, and other places. proofer.