Industrial Catering Equipment Induction Commercial Rice Cookers
Lestov factory has a wide selection of commercial induction cookers. You can find the perfect commercial steamer equipment to ensure your rice serving process is fast and efficient. This induction commercial rice cooker can provide stress-free preparation for many people in large canteens or fast food restaurants. In addition to steamed rice, you can also steam fish, chicken, vegetables, soup, etc.
Description
Features & Advantages:
1.2mm thick food-grade stainless steel commercial steamer, constant temperature and durable. The easy-to-clean feature simplifies your operation process.
It reaches the IPX6 waterproof level, operates normally in a kitchen environment of Humidity 30%-80%; Temperature -5℃-50℃, and can withstand high temperatures of 196-800 degrees.
Through the 8-level power adjustment knob, the temperature can be accurately controlled within a deviation of ±1 degree to help you control the best temperature of the food.
It only takes 5 minutes from cold water to steam, the thermal efficiency reaches 95%, and the secondary heating function is provided (100 degrees constant temperature).
Equipped with 24 trays, steaming a variety of delicious foods at the same time, meeting the food capacity of about 500 people.
The faucet automatically drains and replenishes water, has a built-in water shortage alarm program and a floating ball device, and the automatic operation process reduces your workload.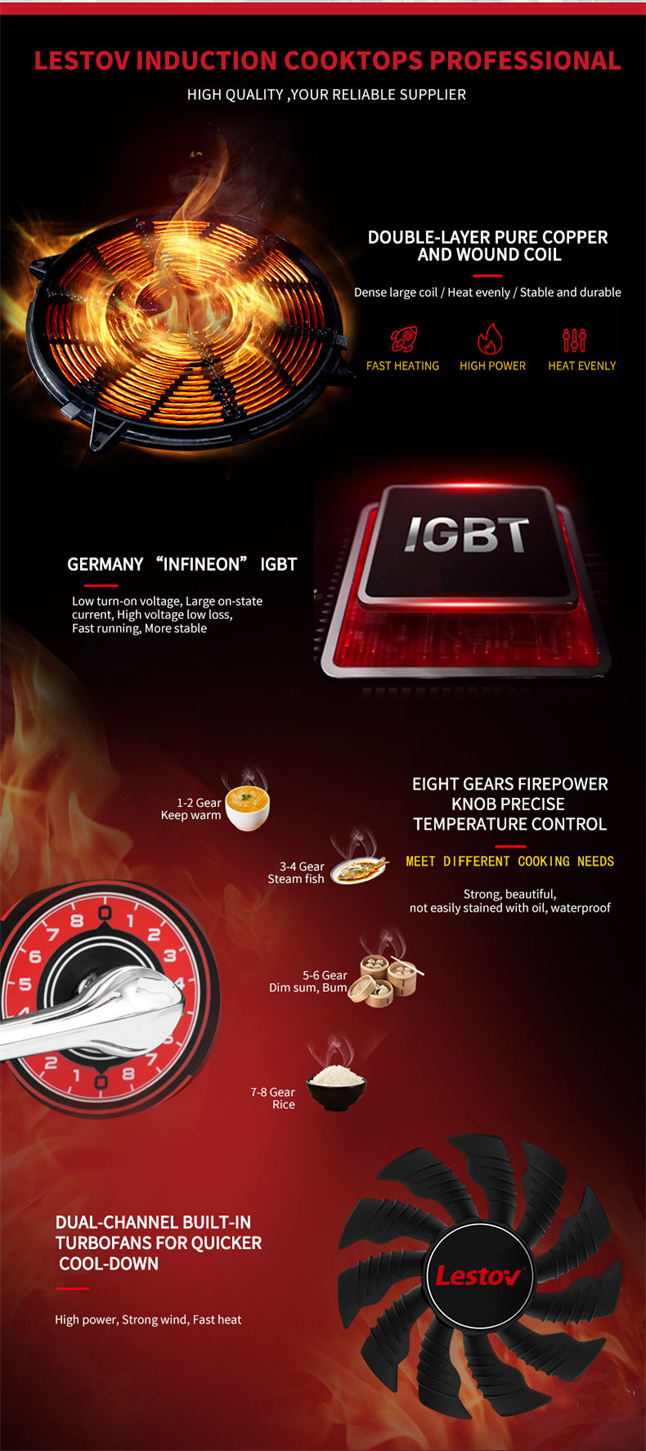 Product Parameter Details:
Model Options: LT-ZF24-E120/E125/E130/E135/E140/E145
Power Options: 20KW/25KW/30KW/35KW/40KW/45KW
Rated Voltage: 380V, 3 Phase (Fluctuation range from 340V-464V)
Product Size: D1150*W900*H1890mm
Upper Cabinet Door Size: D1060*W770*H1210mm
Lower Cabinet Base Size: D1150*W900*H700mm
Rice-tray Shelves Number: 24 trays in total (12 trays*2)
Single Rice-tray Capacity: 3.5kg rice for 25 servings
Rice-tray Size: L600*W400*H50mm
Rice-tray Thickness: 0.5mm
Distance between Trays: 37mm
Distance between Shelves: 87mm
Water Tank Size: 600*500*200mm
Water Tank Volume: 25L
Water Inlet Connection: 1/2 Inch Pipe (N15, φ20mm)
Water Pressure: 0.1-0.6 MPa
Net Weight: 220kg
Gross Weight: 375KG
Package Way: Wooden Box
Control Way: Multi-menu smart push-buttons + Knob
Heating Way: Induction heating
Material: Stainless Steel #304
Spares Included: 24 rice-trays
Warranty: 1 year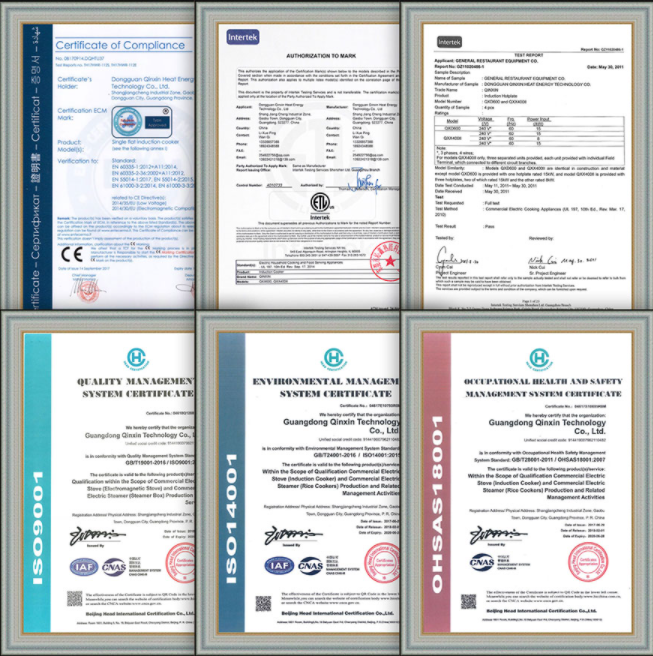 Application
This commercial induction steamer cooker is ideal kitchenware for controlling firepower and large capacity when cooking rice, seafood, bun.
It is very suitable for commercial kitchens such as restaurants, canteens, hotels, and industries.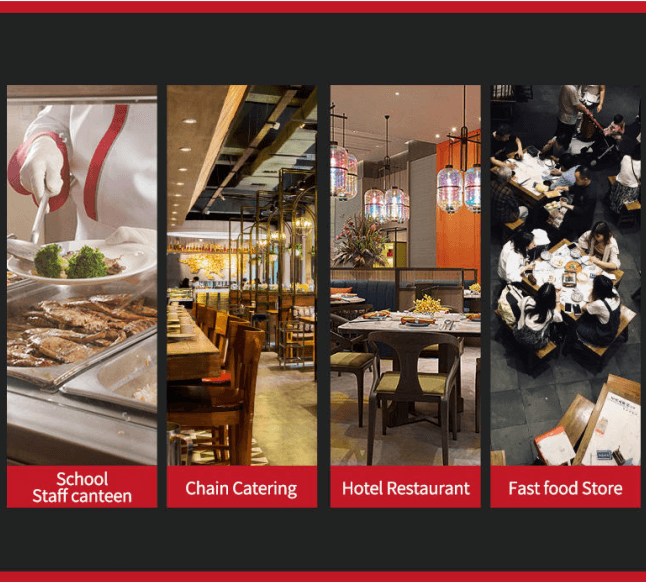 Why Choose Us:
Lestov commercial kitchen equipment has been exported to more than 50 countries since 2003. Now we still keep growing.
If you want to buy commercial range cookers for the restaurant business, consult us for direct factory price.