New Commercial Induction Soup Boiler with Timer Systems
The LZ-PDZ500 smart commercial induction soup cooker has a 58L soup bucket capacity, allowing you to boil or stew large amounts of meat, soup, sauce, or more. Multiple security protections make cooking more safe and easy.
Description
A commercial induction soup cooker applies to almost any kind of restaurant. Benefiting from magnetic field induction technology.
You will find effective ways to increase restaurant turnover and order efficiency.
Features & Advantages:
Large soup valve design: If you make a big pot of soup, this soup valve will help you quickly remove the soup from the pot.
Semicircle filter network: There is a semicircle filter network that can help you to deal with soup residue.
Multiple security protection: Designed to protect the commercial induction soup cooktop from electric leakage, dry heating.
Multiple protections: It allows you to cook safely, it can operate safely and stably even if no one is operating the soup cooker.
58L soup bucket capacity: Large boiling tank can hold 58L to cook meats, soup, sauce, or more.
Semi-open lid: The semi-open lid is more convenient for putting ingredients into cooking, no need to take off the whole lid.
Rotating hose: The rotating hose is definitely a great design that allows the fastest way to fill the bucket.
8 firepower settings: Whether, at a low level of continuous heat preservation, or a high level of rapid cooking, you can switch easily.
304# Stainless steel: High-quality stainless steel can effectively extend the service life of the induction cooker.
Product Parameter Details:
Model No.: LT-PDZ500
Power Options: 12KW/15KW
Rated Voltage: 380V, 3 Phase
Voltage Fluctuation: From 340V-464V
Product Size: D750*W850*H800+400mm
Soup Stock Pot Size: 500*500mm
Soup Stock Pot Volume: 58 L
Water Pressure: 0.1-0.6 MPa
Water Inlet Connection: 1/2 Inch Pipe ( DN 15, φ20mm)
Water Outlet Ball Valve: 1/4 Inch Pipe ( DN 8, φ8mm)
Switch Control Way: Push-button
Net Weight: 65 KG
Gross Weight: 150 KG
Package Way: Wooden Box
Product Material: Stainless Steel #304
IPX4 Level: Yes
With plug and play: No
Warranty: 1 Year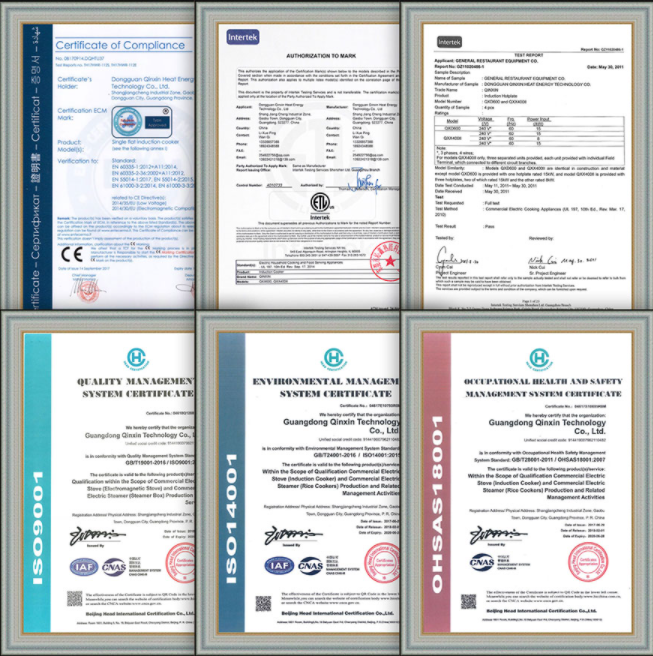 Application
This commercial induction soup pot is ideal kitchenware for controlling firepower and large capacity when cooking broth, curry, porridge.
It is very suitable for commercial kitchens such as restaurants, canteens, hotels, and industries.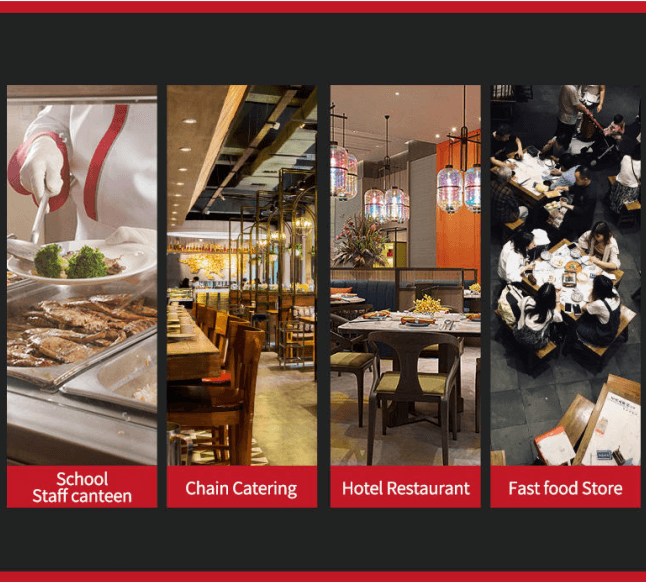 Why choose us?
As a commercial induction cooker manufacturer with 17 years of production experience, we have sold more than 30 commercial induction cooking equipment with CE certification to more than 50 countries and regions such as the United States, Singapore, and India.