Chinese Wok Stations Heavy Duty Commercial Induction Cooking
This extra-large deep wok with a cooking capacity of 40L can clearly see the power, time, firepower, and fault prompts of the wok during burner food through the LED display. It is a professional Chinese wok stove that helps chefs stir fry dishes/deep frying in a stovetop wok pan. The extra-large kitchen wok with low noise and high efficiency will be your quality choice.
Description
Features & Advantages
Germany "Infineon" IGBT: Safer and stable performance; Ultra-low noise design (below 45db).

Built-in water filter: Filters large particles of food residue, and sewage directly into the sewage pipe.

National patent coil: High speed faster cooking and self-developed ultra-long life magnetic sensor switch.

Multi-safety protection: The anti-misoperation switch can directly provide automatic power-off protection.

European-style cooker feet: It is sturdy and durable, and the adjustable height ranges from 170mm to 210mm.

Real-time LED display: It can display Power consumption, power, power level, and real-time fault indications.

Twin Turbo Cooling Fan: Keeps the interior of the induction wok cooker cool and protects the heating elements.

Firepower settings switch: A metal handle can be switched clockwise or counterclockwise between 0 to 8 levels.

Thickened stainless steel frying wok: It can fry 40 liters of food, which can meet the meal volume of 200 people.

All stainless steel material: Durable panel (the thickness of the side panel is 1.3mm, and the front panel is 0.9mm).

Manufacturer customization service: Support OEM/ODM, customize appearance, function, specification, and Logo.

Swingable faucet: It meets food safety standards and makes the water inlet convenient. groove bar design for drainage.

6 operation channels: The design of 6 operation channels can set different temperature and time combinations for food.

Concave heating area: Fit the heating range, 360° no blind spot heating, suitable for traditional Asian chefs' cooking habits.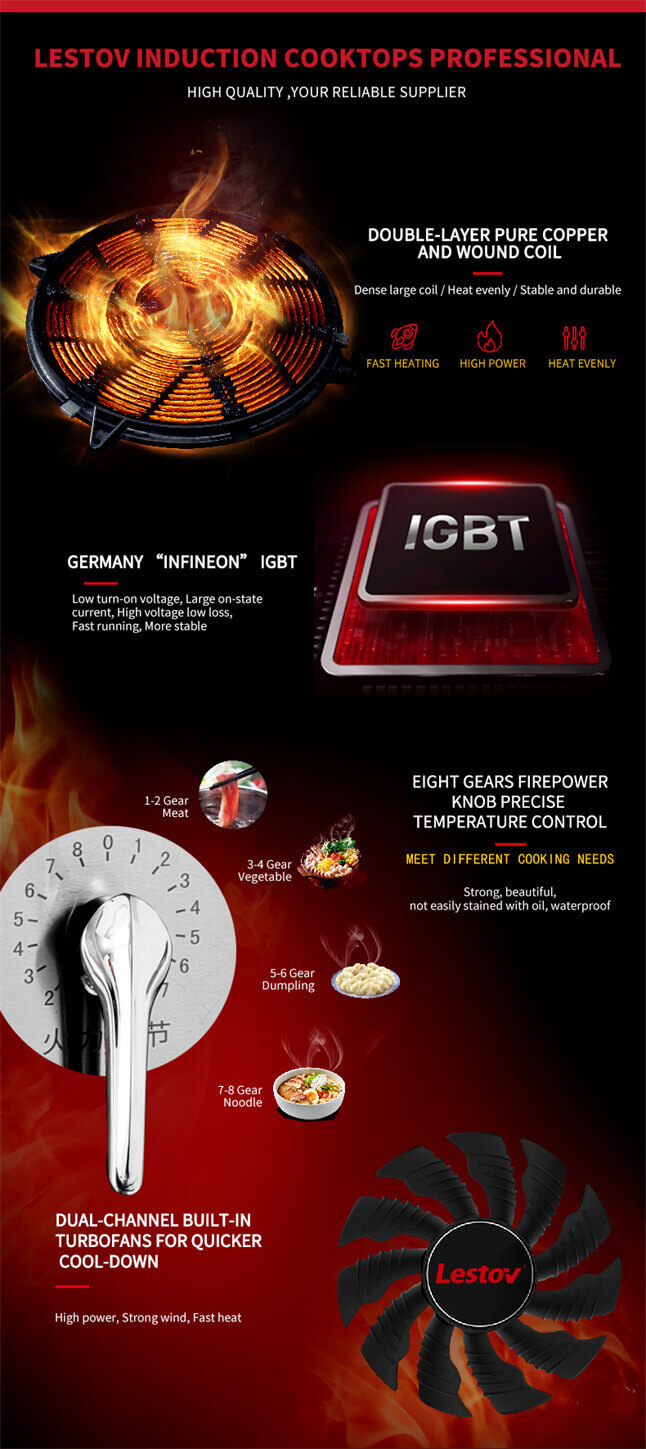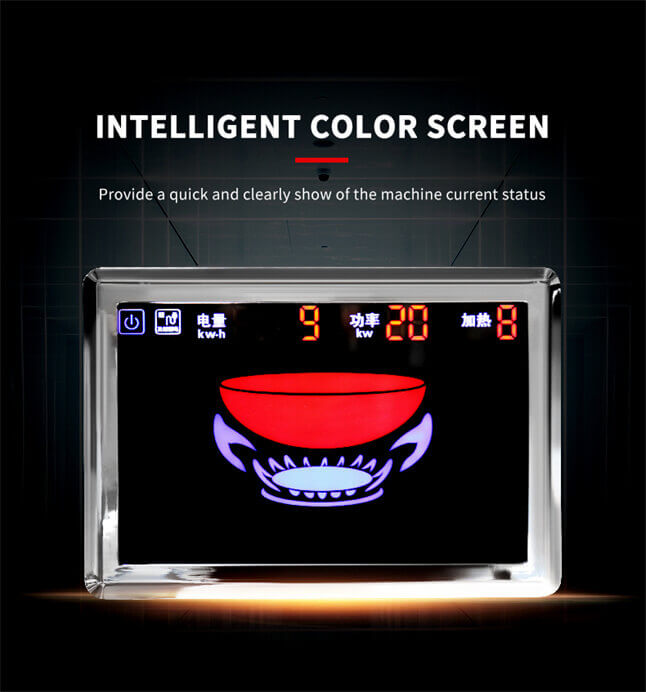 Product Parameter Details
Model No.: LT-D700-E115

Power Options: 15KW

Rated Voltage: 380V, 3 Phase, 50HZ

Voltage Fluctuation: From 340V to 464V

Product Size: D900*W1100*H800+400mm

Iron Wok Size: Φ700mm, Deepth 215mm

Iron Wok Material: Stainless steel#409

Wok Pot Capacity: 40L/Burner

Switch Control Way: Knob+Push-button

Product Material: Stainless Steel #304

Services: Customized OEM/ODM

Net Weight: 75KG

Gross Weight: 185KG

Package Way: Wooden Box

IPX4 Level: Yes

Warranty: 1 Year

Certificate: CE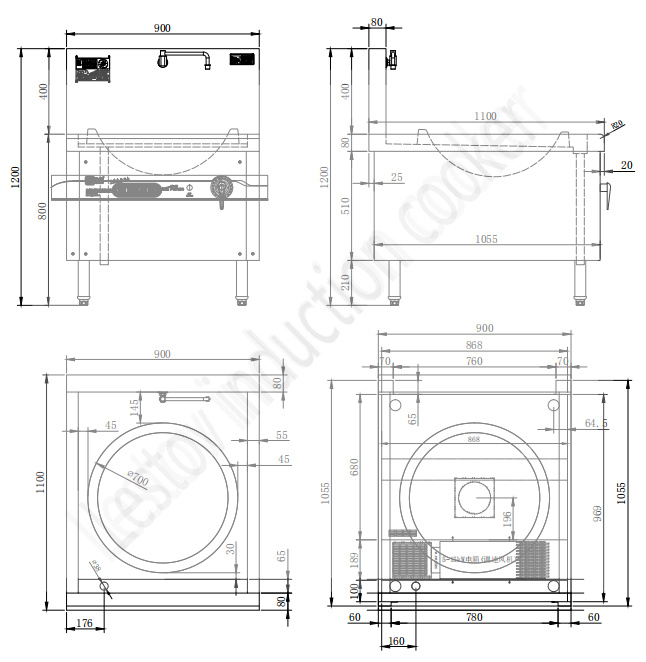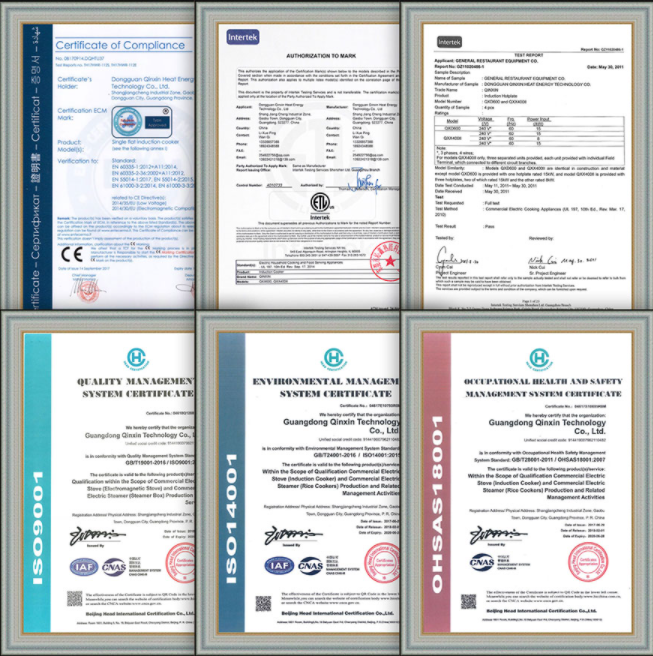 Application:
This commercial induction wok stove burner is ideal for stir-fry dishes or stews, frying, and steaming.
Whether you are a fast-food restaurant or a Chinese restaurant, try this right stir-frying machine.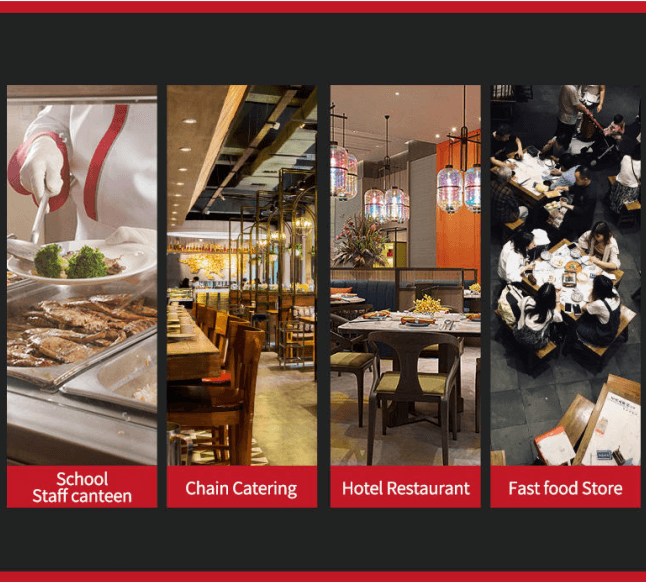 Why Choose Us:
Our commercial induction wok utensils have been exported to more than 50 countries since 2003. Now we still keep growing.
If you want to buy a commercial large round bottom wok for the restaurant business, consult us for a direct factory price.