Countertop Commercial Induction Griddle Cast Iron Plate
With 95% heating efficiency, this cast iron commercial induction griddle plate can reach cooking temperatures in a short time, as well as a quick recovery time. It must be your good helper during your rush hour. With smart temperature control, commercial tabletop griddles are great for the operator to develop cooking skills.
Description
As a new intelligent tabletop commercial induction griddle in 2021, it is unique in the market.
Multi-channel programmable menus design for independent temperature adjustable make Lestov brand commercial countertop griddles stand out.
Features & Advantages:
With adjustable voltage from 180v to 260v: this commercial griddle can work at the electrical connection for a 208v or 220v or 240v, single-phase.
High-quality induction components: With the low magnetic loss of pure copper coil, the coil bracket can bear the temperature range of 260-300 degrees. The PCB component adopts a fully sealed structure to prevent magnetic field leakage.
Exquisite and practical manufacturing process: Thanks to fiber laser cutting welding and automatic bending machine and riveting process, so this induction griddle has no-burrs and sharp edges and corners. And all-metal stainless steel panels bring durable construction and easy cleaning.
One-pieces cooking control with the thermostat: All operations for a commercial induction griddle can be done on an integrated control panel. The most highlight comes from 6 dish channels designed to preset the frying temperature and time for different food.
Removable grease container: With a drawer design, it can hold 1.6 gallons (about 7.5 Litre) of grease from the trough. Easy to remove, it saves your cleaning time and allows you to do other tasks.
Two iron plate cooking surface options: Full-flat plate or half-grooved surface. Commercial flat top griddles have a smooth cooking surface, allowing you to quickly flip the food with a shovel for pancakes, eggs, fried rice, or fried noodles. The grooved surface can keep some grill markings and remove some grease away from the food to offer lower-fat options, such as grilled steak.
Anti-slip stainless steel feet design: The four trumpet-shaped stainless steel feet feature a rubber-wrapped design to protect the feet of griddle equipment from wear.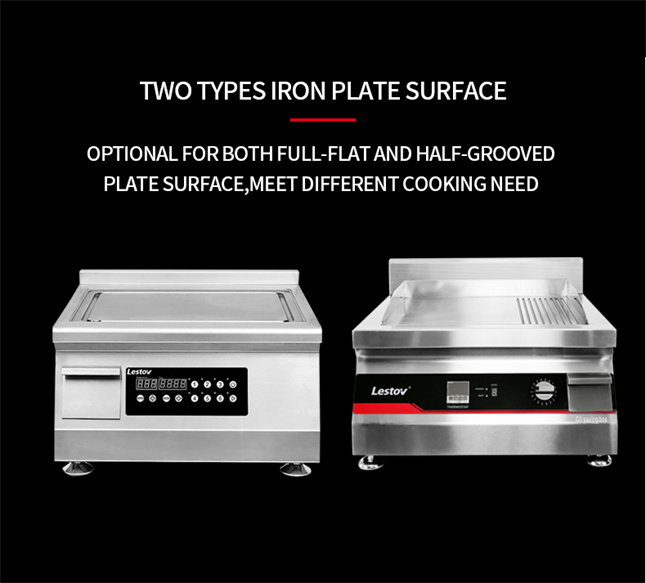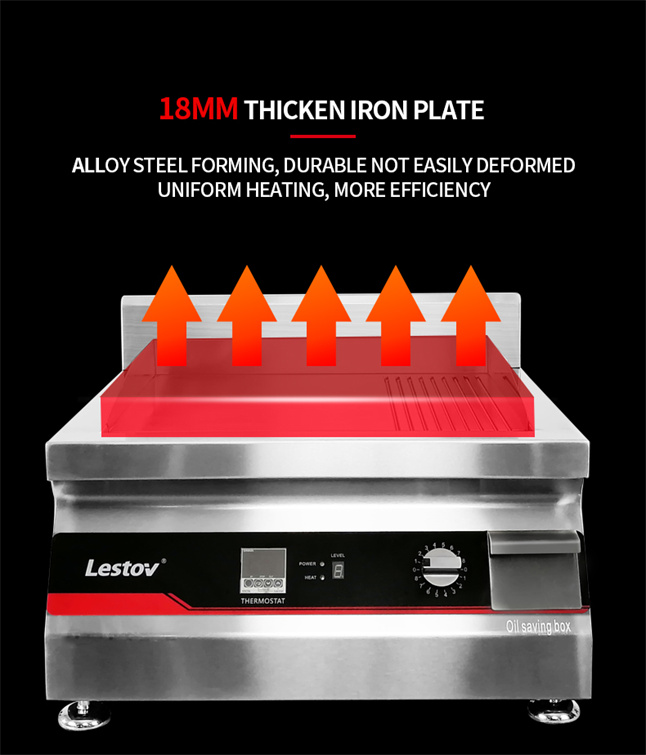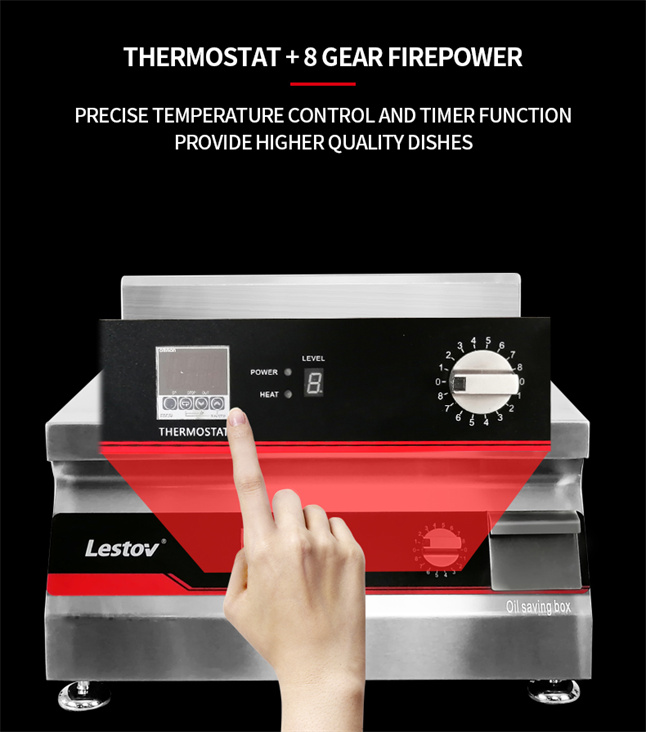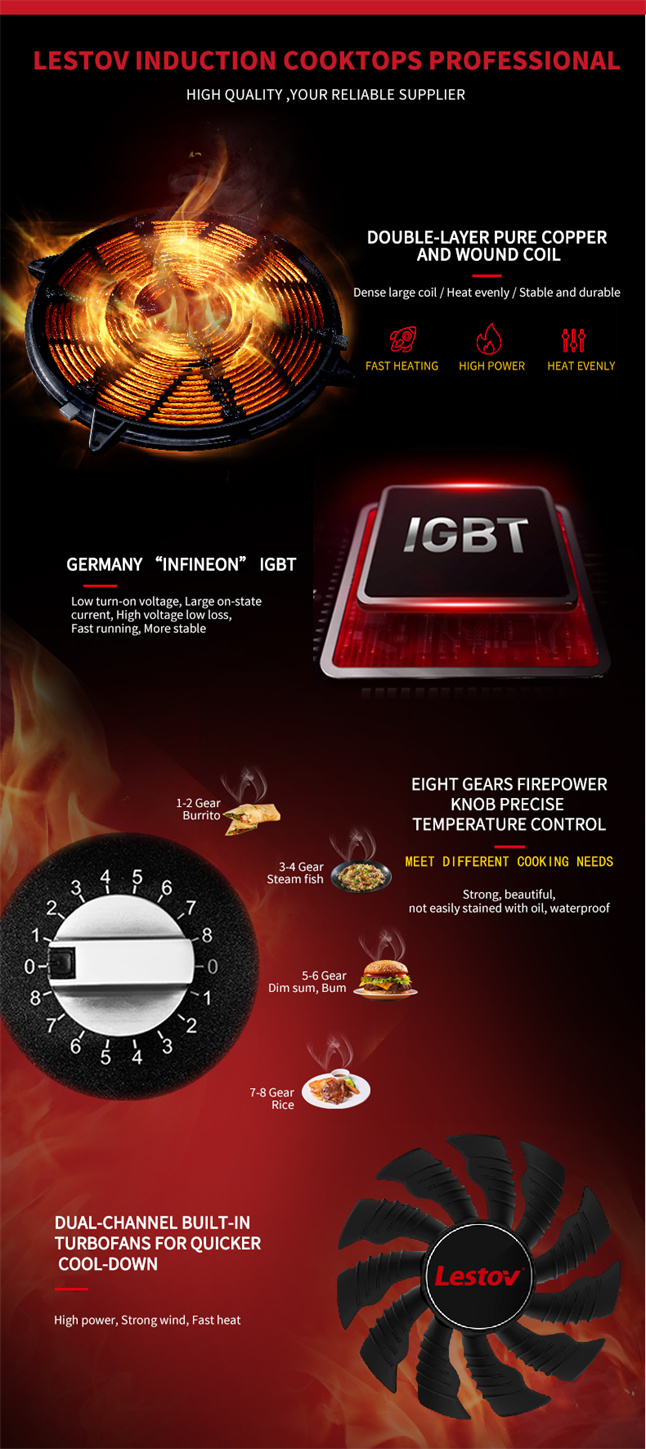 Product Parameter Details:
Model No.: LT-TPL-A105
Power Options: 5000W
Rated Voltage: 220V, Single Phase, 50HZ
Voltage Fluctuation: From 180-240V
Product Size: D500*W500*H(300+30)mm
Griddle Plate Size: D430*W350*H12mm
Iron Plate Options: All flat or half flat half grooved
Grease Drawer Size: 140*240*240mm (7.5Litre)
Switch Control Way: Push-button
Temperature Control Device: Yes
Oil Drain Hole Design: Yes
Net Weight: 40 KG
Gross Weight: 45 KG
Package Way: Carton Box
Package Size: 610*600*610mm
Product Material: Stainless Steel #201/#304
With plug and play: No
IPX3 Level: Yes
Warranty: 1 Year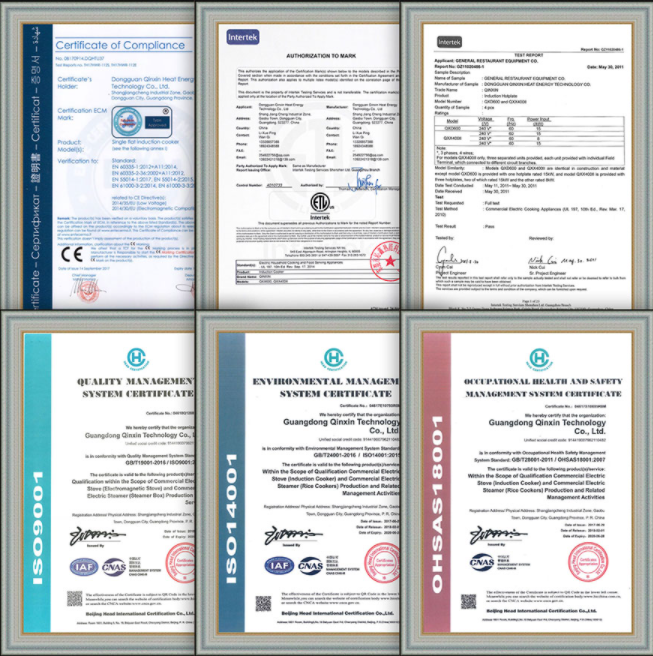 Application:
Design for high efficiency and precision cooking, this commercial induction griddle is perfect for the restaurant business with medium-duty use.
You can use it to grill pancakes, eggs, fried rice or noodles, steaks, fish, etc.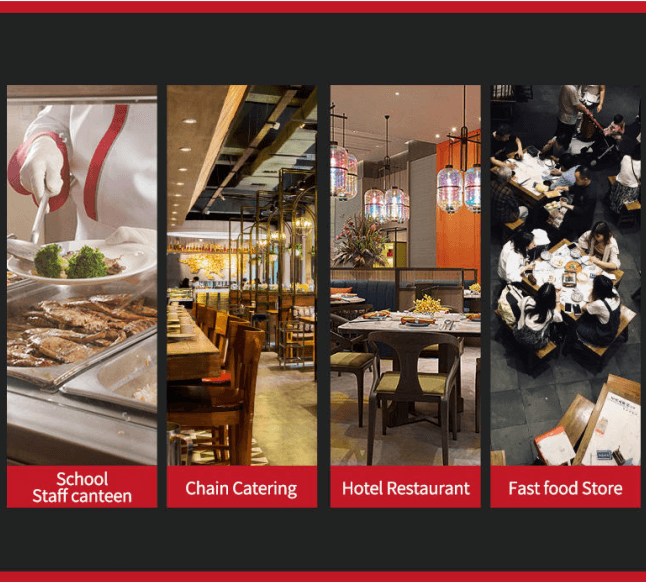 Why Choose Us:
Each partner who intends to be our distributor or agent or purchase equipment for a chain restaurant will buy some samples to test their quality before bulk orders.
Thanks to 17 years' focus on product quality, we have received long-term support and cooperation from them. So far, our commercial induction cookers have been exported to more than 50 countries.
We believe you can benefit directly from our commercial induction fryers. If you are looking for a reliable manufacturer. Lestov will be your best option in China.