Double Wok Burners Commercial Induction cooktops
This commercial wok burner has a double ceramic round bottom wok that can cook two kinds of 17.5 liters of food at the same time. 4.5mm thick thermally conductive black crystal glass can withstand 800° high temperature and achieve 95% thermal efficiency for you. Get the best wok for induction hob at the factory direct price in wok station-Lestov.
Description
Features & Advantages
360-degree knob switch, easy and convenient cooking operation
High-strength glass-ceramic with a thickness of 4.5mm
The load-bearing capacity of a burner is about 100kg
Adjustable load-bearing legs; practical features; enabling easy usage
Pure copper induction coil, high-temperature-resistant coil frame.
"Infineon" IGBT from Germany, minimize the after-sales service.
93.8% energy efficiency: faster-cooking speed and less energy dispersion
Voltage Fluctuation Range: 340V ~ 430V; 8 firepower settings.
Intelligent 3D display: Display power consumption, voltage, level.
Automatic induction faucet; automatically discharge or stop the water.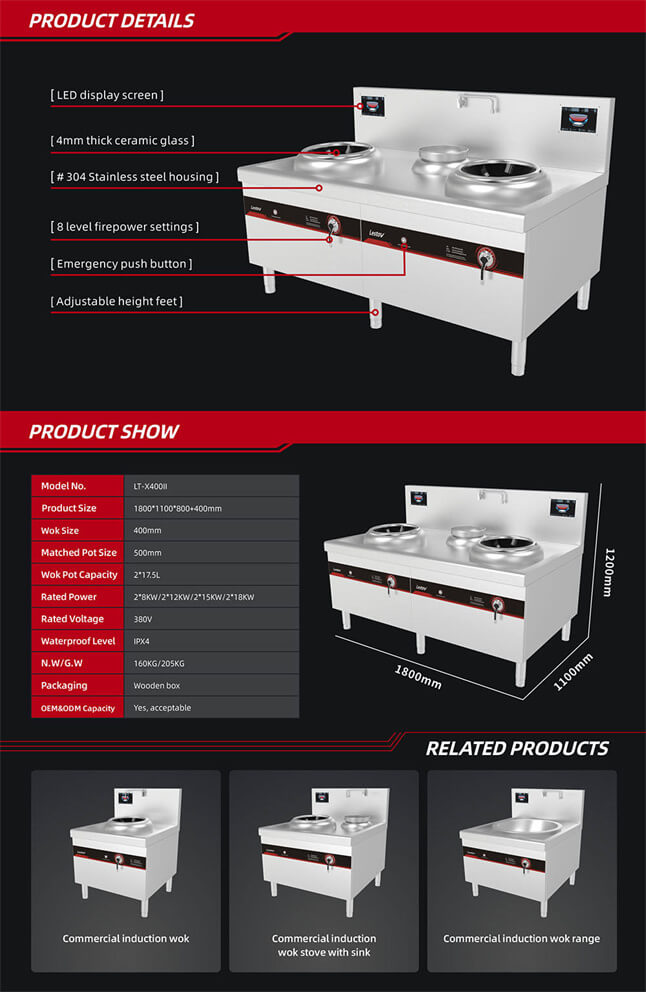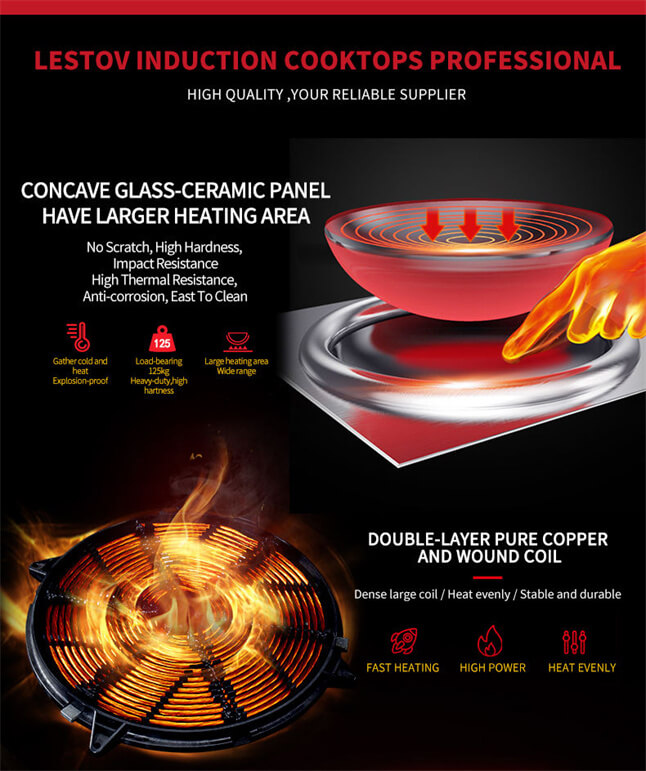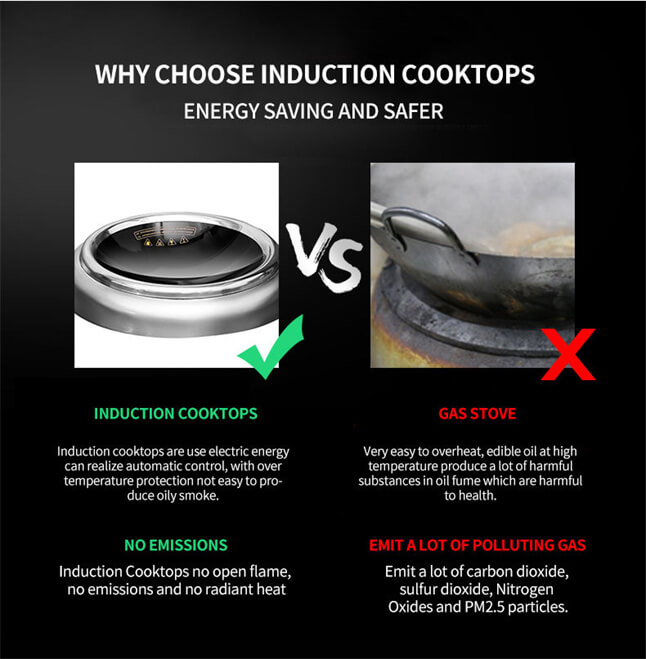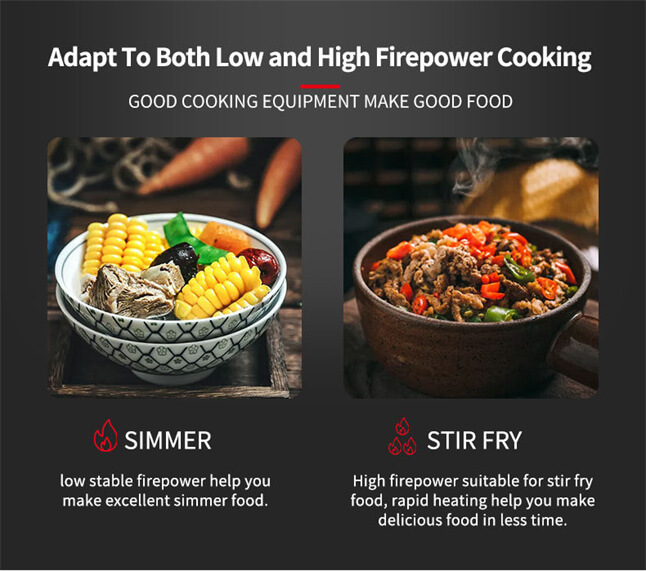 Specification
Model No.:

LT-X400Ⅱ-E108Y-118Y

Power Options:  8KW/12KW/15KW/18KW
Voltage: 380V, 3 Phase
Range Of Voltage Fluctuation: From 340V to 430V
Product Size: D2000*W1100*H800+400mm
Glass Size: Φ400mm, Thickness 4.5mm
Matched Wok Size: Φ500mm
Wok Pot Capacity: 2*17.5L
Water inlet connection:1/2 inch pipe(DN15, Ф20mm)
Water pressure: 0.1~0.6 Mpa
Protection grade: IPX6
Switch Control Way: Knob Switch
Net Weight: 202KG
Gross Weight: 301KG
Packing: wooden packing, 1pc/pack
Packing size: Depend on the specific model you chose(the same cooker have a different size)
Product Material: Stainless Steel #304
Certificate: CE
Warranty: 1 Year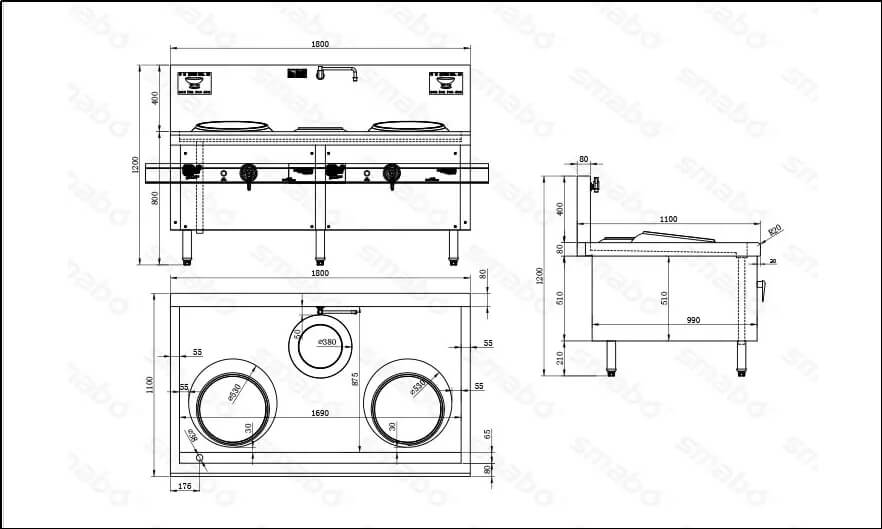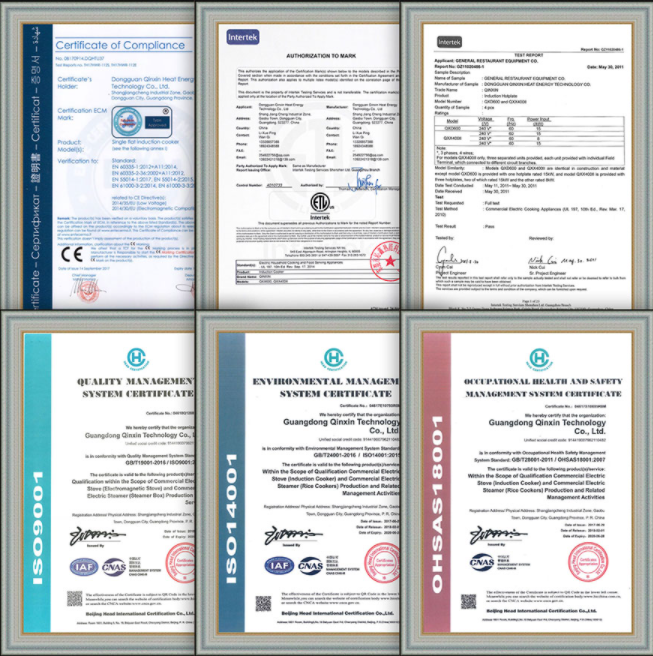 Application:
This double wok cooker commercial Induction cookware is ideal for stir-fry.
Whether you are a fast-food restaurant or a Chinese restaurant, you can try this suitable range of cookware.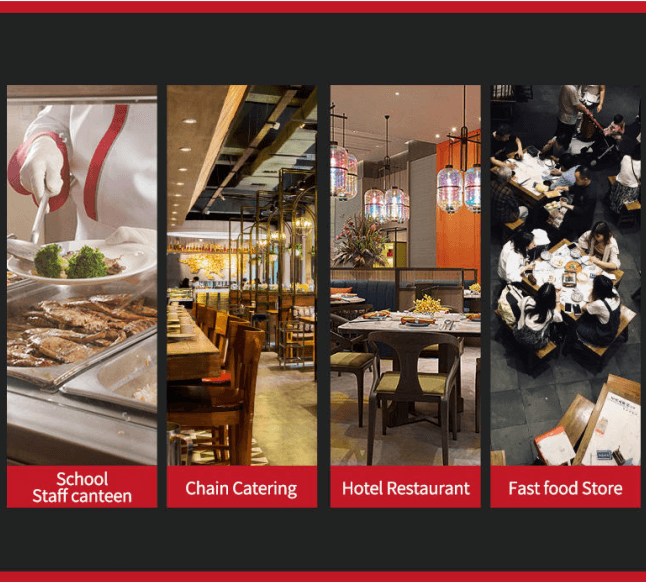 Why Choose Us:
Since 2003, our commercial induction cooker has been exported to more than 50 countries. Now we are still continuing to grow.
If you have any questions about the stand-alone wok business, please feel free to contact us.