6 Hobs Commercial Induction Cooktop Knob Cntrol
This stand-alone 6 ring induction hob with knobs can individually control different foods in 6 ceramic cooking zones, such as stir-fry, fried steak, melted sauce, and chocolate at the same time. The 6 burner stove with a thermal efficiency of 95% will be a winning technique for commercial kitchens such as restaurants, canteens, and cafes.
Description
Features & Advantages:
Six burners design with separate cooking zones
Shell completely made from 304 stainless steel
Heating zones made from 6mm strong ceramic top
Diameter 210mm coil (intended for more than 230mm induction-ready pots)
1 power level intermittent heating for holding applications
Eight commercial, high-flow fans for extra durability
Adjustable European legs for leveling
Infineon IGBT Engine
95% energy efficiency
CE approved
One year parts warranty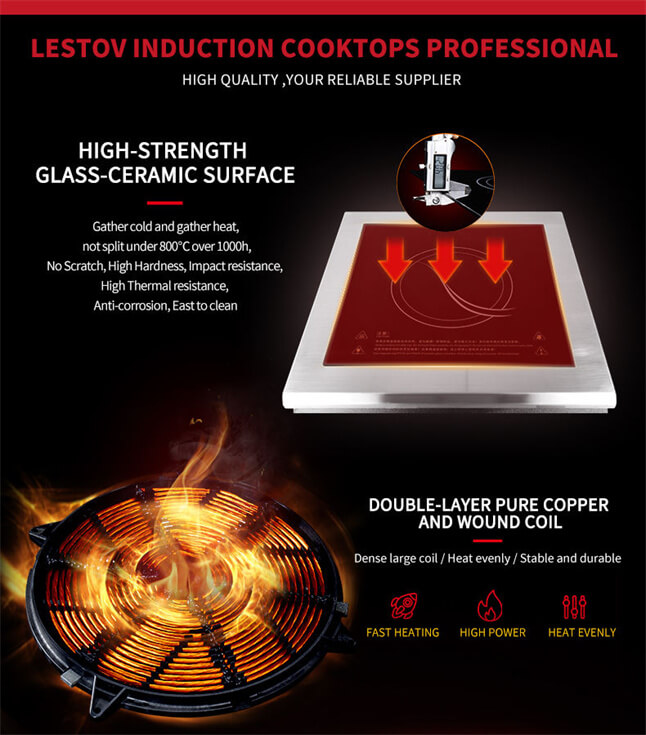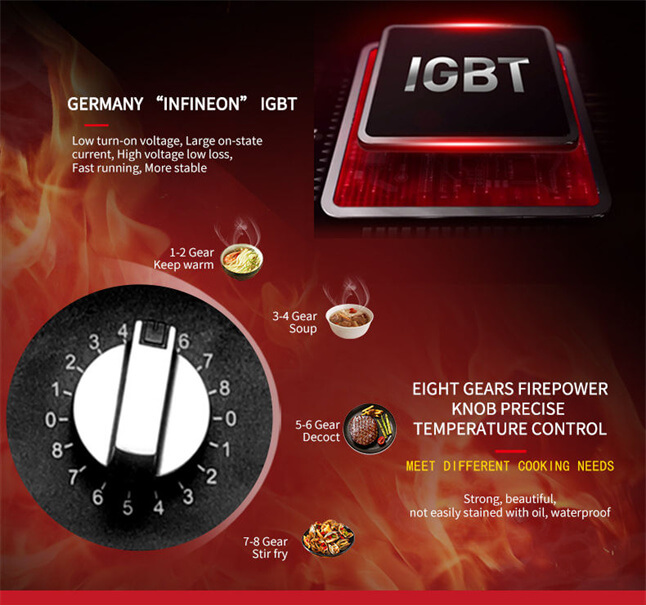 Product Parameter Details:
Model No.: LT-B300VI-B135
Power Options: 3500W*6
Rated Voltage: 220V, Single Phase (Inlet voltage: 380V)
Voltage Fluctuation: From 340-460V
Product Size: D1050*W760*H800+150mm
Round-Glass Size: 300mm, Thickness 6mm
Heating Aera of the Glass: 210mm
Switch Control Way: Knob controls
Net Weight: 75KG
Package Way: Wooden Box
Product Material: Stainless Steel #201/#304
IPX3 Level: Yes
With plug and play: No
Warranty: 1 Year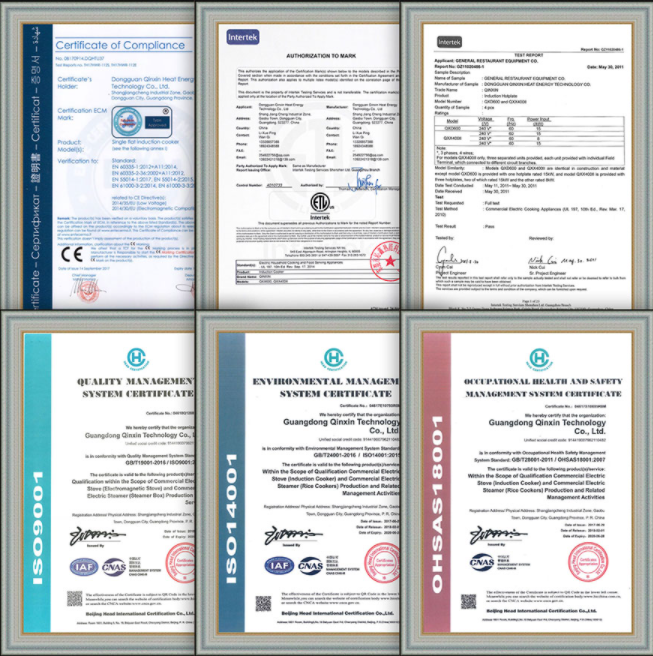 Application:
Commercially rated products can be used by a professional kitchen, particularly in a buffet line or at an omelet station.
This commercial induction range cooker is ideal for heat preservation, stewing soups, sauces cooking, milk, and chocolates, and stir-fry dishes.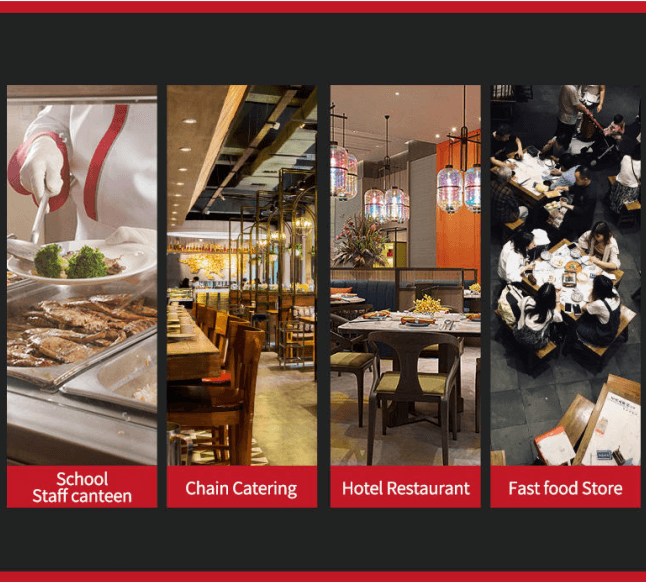 Wiring Methods:
Method 1: Six eyes are connected to 4 wires (each wire is connected to an air switch, the total input voltage is 220V single-phase)
Method 2: The six outlets are integrated into one wire (total input voltage is 380V 3 phases), both wiring methods can ensure the normal operation of the product.
Why choose us?
As a commercial induction cooker manufacturer with 17 years of production experience, we have sold more than 30 commercial induction cooking equipment with CE certification to more than 50 countries and regions such as the United States, Singapore, and India.