Big Soup Valve Induction Soup Cooker Commercial Use
Lestov cooker offers a restaurant induction soup cooker to meet your soup service needs. Benefiting from magnetic field induction technology, you will find effective ways to increase restaurant turnover and order efficiency.
Description
Features & Advantages:
With a big soup valve design, easy to make and take soup; 360-degree knob switch makes the operation simple;
Easy-to-clean glass surface top, easy to read LED display; More than 95% energy efficiency and eco-conscious designs;
8 firepower settings allow you for perfect heating; Using German Infineon IGBT: stable performance, ultra-low noise (less than 45db).
Perfect safety features, such as water shortage protection device, over/low voltage, overheat, over current protection;
The LED display can easily read the current power consumption, heating power level, and real-time fault indication of the device.
The European-style furnace feet are sturdy and durable, and the height can be adjusted from 170mm to 210mm.
All stainless steel material, durable panel: side panel thickness is 1.3mm, front panel thickness is 0.9mm).
Product Parameter Details:
Model No.: LT-Y700-E115/120/125
Power Options: 15KW/20KW/25KW
Rated Voltage: 380V, 3 Phase, 50HZ
Voltage Fluctuation: From 340V-464V
Product Size: D900*W1100*H800+400mm
Soup Stock Pot Size: 660*520mm
Soup Stock Pot Volume: 170 L
Water Pressure: 0.1-0.6 MPa
Water Inlet Connection: 1/2 Inch Pipe ( DN 15, φ 20mm)
Water Outlet Ball Valve: 1/4 Inch Pipe ( DN 8, φ 8mm)
Switch Control Way: Knob control
Net Weight: 100 KG
Gross Weight: 210 KG
Package Way: Wooden Box
Product Material: Stainless Steel#304
IPX4 Level: Yes
With plug and play: No
Warranty: 1 Year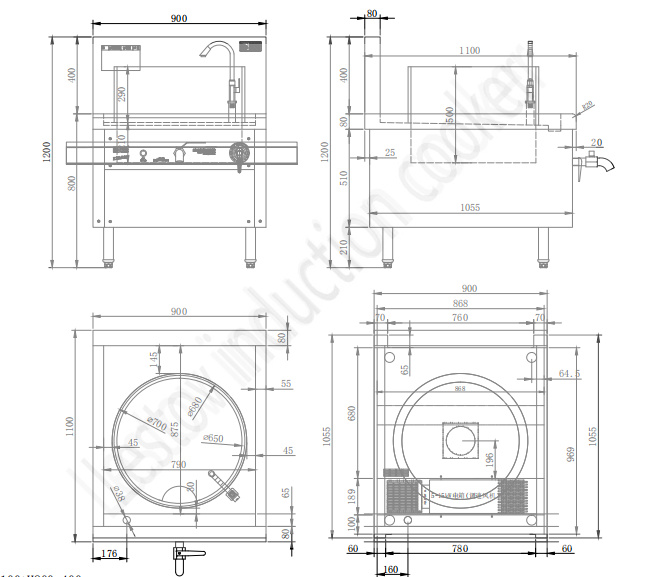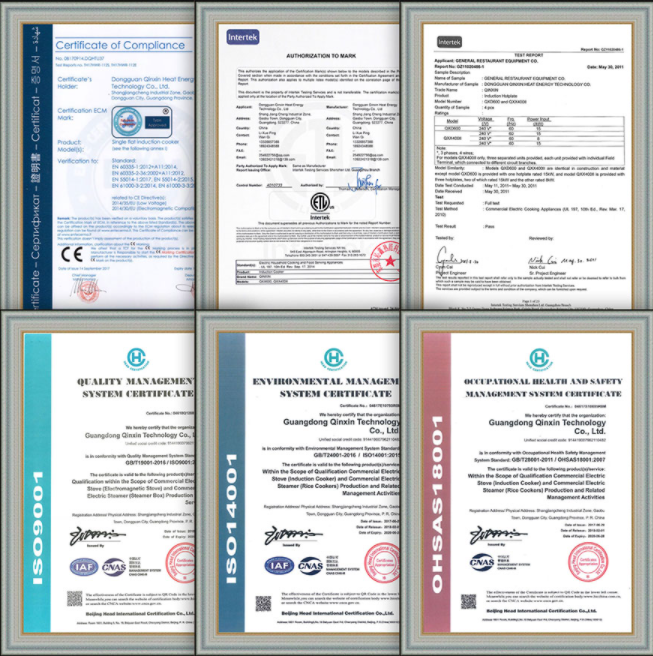 Application
This commercial induction soup pot is ideal kitchenware for controlling firepower and large capacity when cooking broth, curry, porridge.
It is very suitable for commercial kitchens such as restaurants, canteens, hotels, and industries.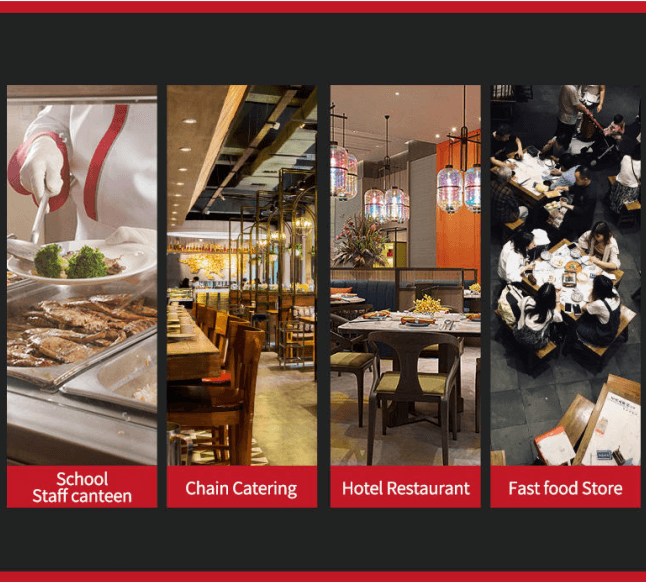 Why choose us?
As a commercial induction cooker manufacturer with 17 years of production experience, we have sold more than 30 commercial induction cooking equipment with CE certification to more than 50 countries and regions such as the United States, Singapore, and India.