Countertop Commercial Induction Cooktops 6 Burner
If you need to cook 6 kinds of food at the same time in a compact commercial kitchen, this countertop 6 ring induction hob will be very suitable. This will be your smart kitchen equipment.
Description
Features:
With the one-knob control switch, you can get low power and high power options inductions available.
Made of 6mm thick high impact glass with four 3.5kW magnetic induction zones, ranging from 800w to 5000w.
The chef can fry at high temperatures at the same time while performing precise cooking on the same surface.
There is a power display, cooking time display, and error code (described in the user manual) in the control panel.
Four inbuilt fans guarantee the residual heat dissipates quickly, which keeps the kitchen cool to reduce the wastage of energy.
When it comes to safety failures, the induction hob can show you failure codes and automatically stop heating.
When no operation for 3 hours, the cooktop will automatically shut down.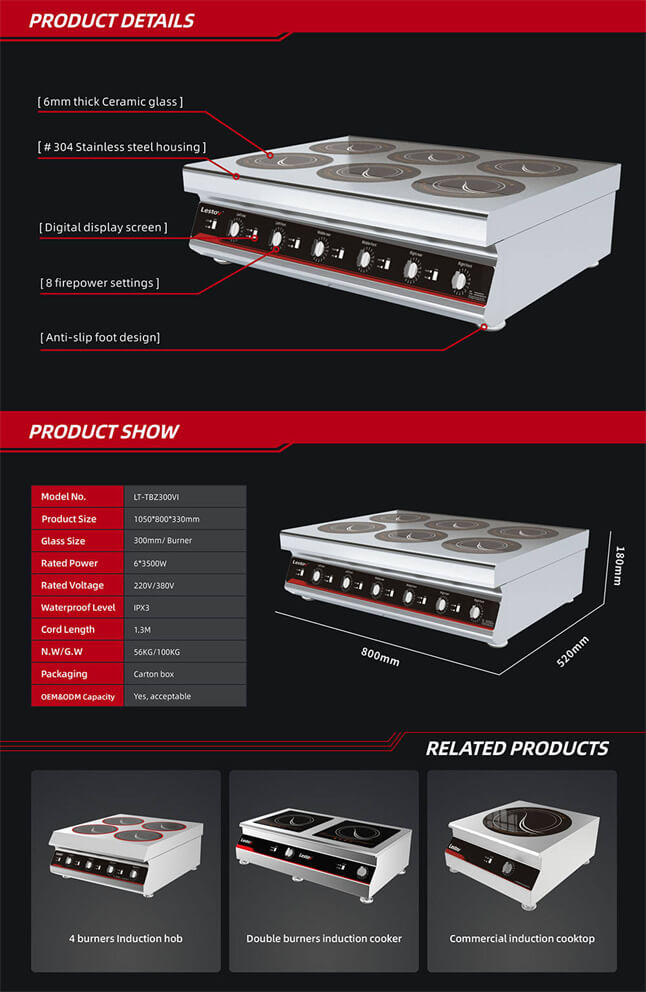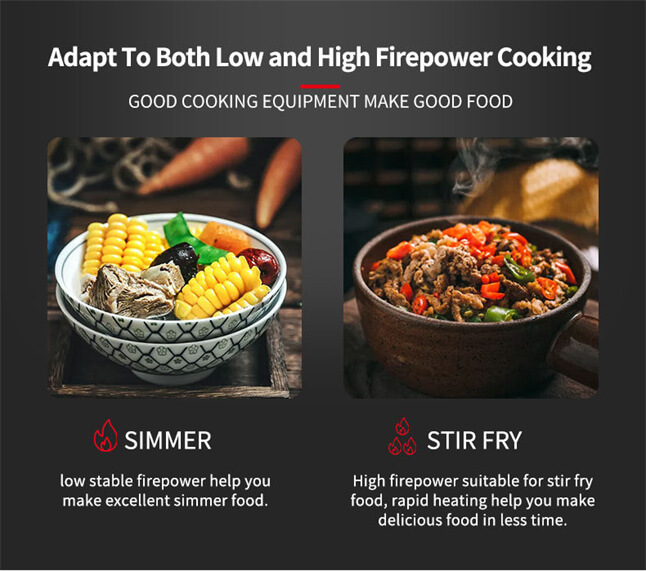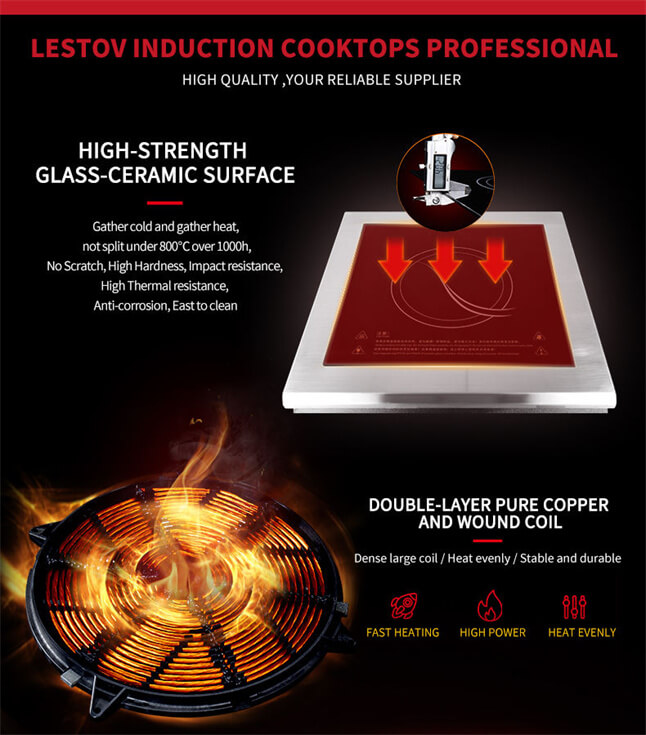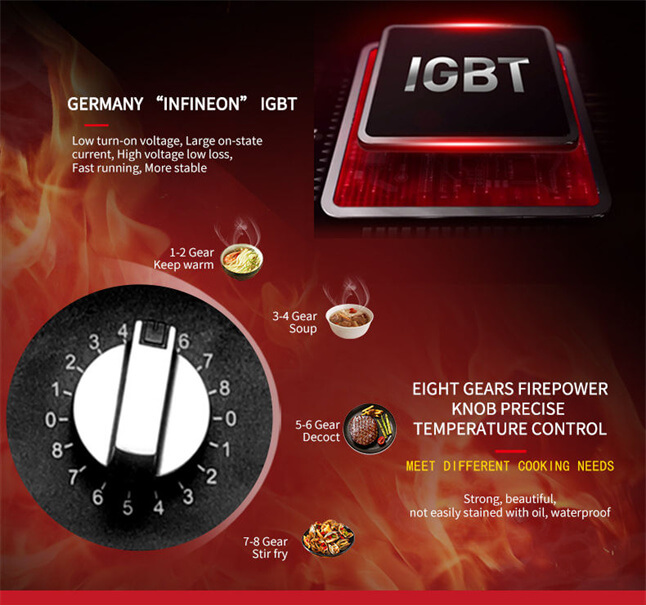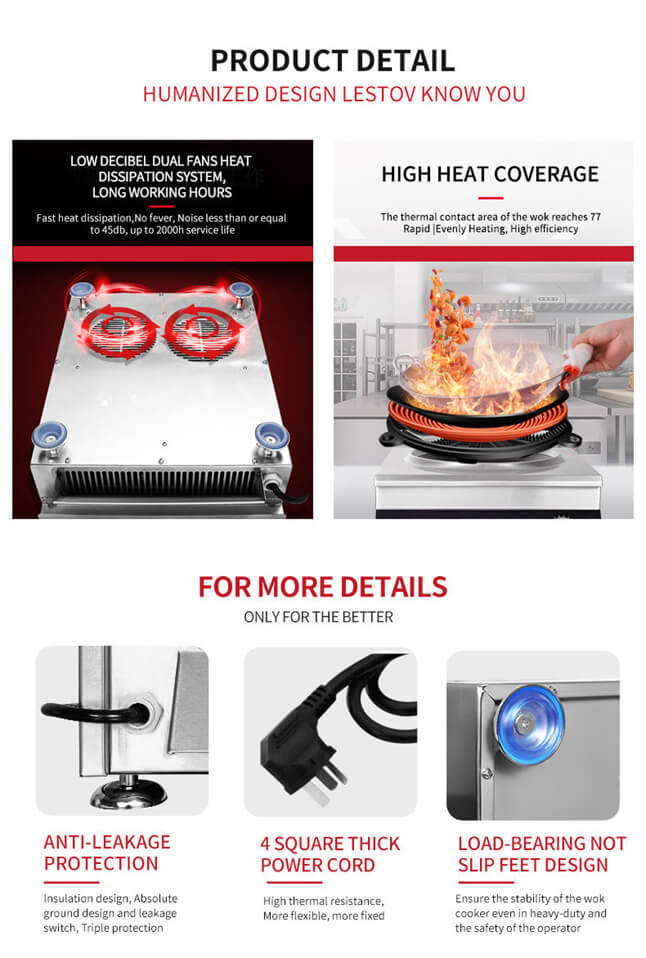 Product Parameter Details:
Model No.: LT-TBZ300VI
Power Options: 3500W*6/5000W*6
Rated Voltage: 220V, Single Phase (Inlet voltage: 380V)
Voltage Fluctuation: From 180-240V
Product Size: D1050*W800*H330mm
Round-Glass Size: 300mm, Thickness 6mm
Switch Control Way: Knob controls
With Timers Design: Yes
Net Weight: 70KG
Gross Weight: 125KG
Package Way: Wooden Box
Product Material: Stainless Steel #201/#304
IPX3 Level: Yes
With plug and play: No
Warranty: 1 Year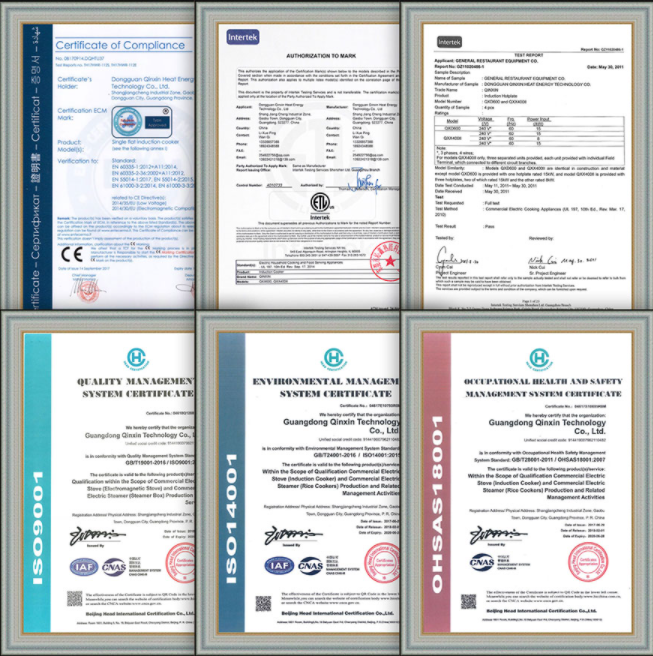 Application:
Commercially rated products can be used by a professional kitchen, particularly in a buffet line or at an omelet station.
It is one of the ideal kitchen equipment for stir-frying, stewing, and steaming large quantities of food.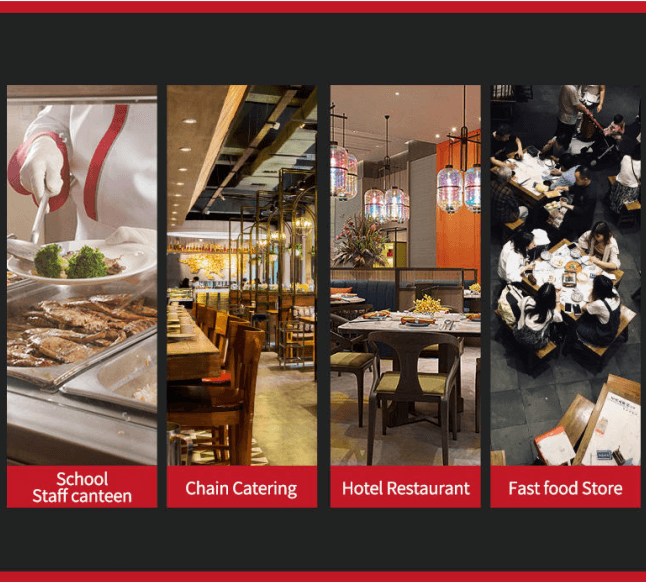 Why Choose Us:
Our commercial induction cookers have been exported to more than 50 countries since 2003. Now we still keep growing.
If you want to buy commercial range cookers for the restaurant business, consult us for direct factory price.