Soup Station Double Burner Commercial Stock Pot Range
This extra-large stockpot with strainer has two burners for making chicken soup base, red bean soup, clam/lobster soup, and other batches of orders. It is made of a thick stainless steel structure that can endure 800° completely. It is the best induction big soup pot.
Description
A commercial soup cooker double burner stockpot applies to almost any kind of restaurant. Benefiting from magnetic field induction technology.
You will find effective ways to increase restaurant turnover and order efficiency and make a delicious, healthy broth.
Features & Advantages:
Thick stainless steel body, the thickness of the side panel is 1.3mm, and the thickness of the front panel is 0.9mm.

An anti-misoperation button can make the soup kettle stop working or protect the furnace from starting unexpectedly.

A removable stainless steel faucet can meet food safety standards, making the water easy to enter, and reducing labor.

A clear and intuitive LED display can read the working status of the power consumption, level, and failure indications.

The soup pot is made of food-grade stainless steel, the food will not stick during the heating process, and it is easy to clean.

Using German Infineon IGBT, stable performance, safe use, ultra-low noise (less than 45db) design makes work comfortable.

Adjustable power settings allow variable control of the firepower. One gear can keep the temperature of soup warming at 80 ℃.

A high-grade durable glass-ceramic panel can bear the weight of 200kg (each burner) and allow the soup barrel (87L/Burner) to move.

A protective ring can be customized around the heating panel to prevent the stainless steel soup bucket from slipping during the heating process.

The double-layer concave energy-gathering copper wire disc makes the induction heating more sensitive and outputs strong and stable heat to the soup pot

The black crystal glass heating panel is attached to the bottom of the soup bucket, and the heat energy is directly released to achieve an effective efficiency of 95%.

Emergency pause button, three-hour automatic pause, and protection settings for over-temperature, voltage instability, etc., ensure the safety of the cooking process.

The double-ear soup pot is equipped with an anti-scald lid, which promotes the recycling of the temperature in the pot and avoids oil and dust contaminating the food.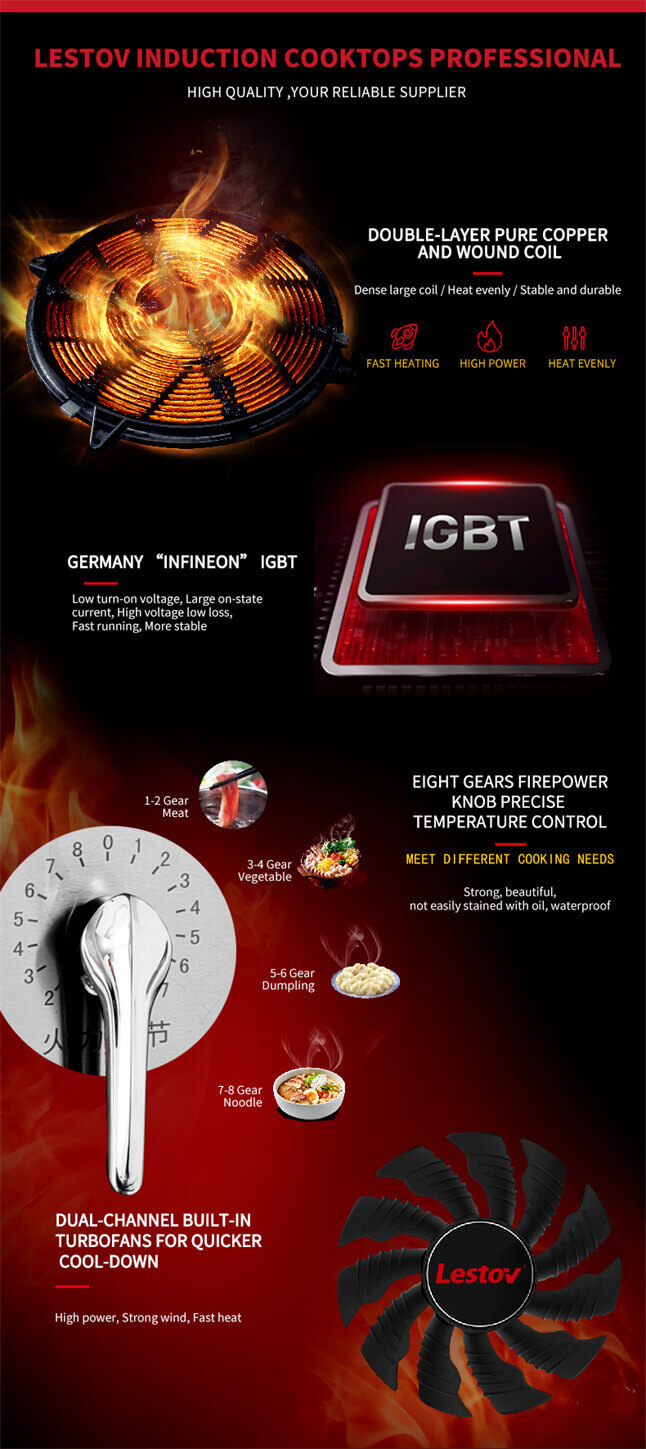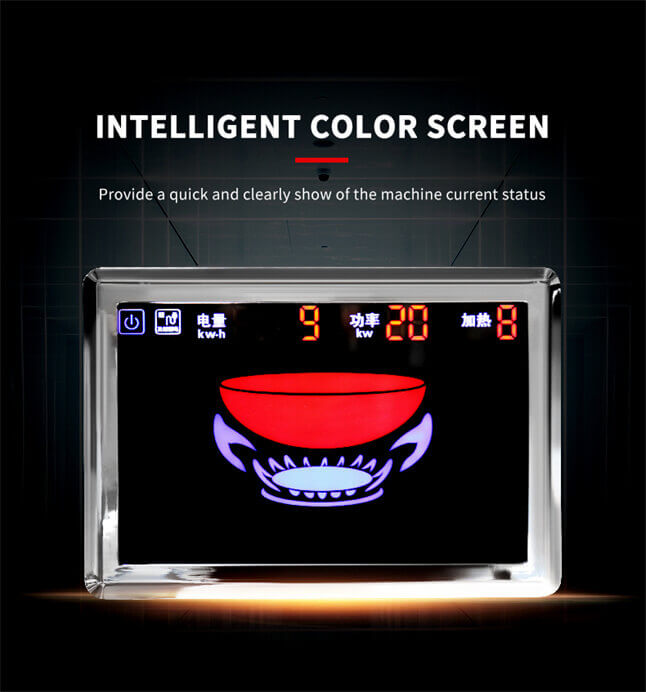 Product Parameter Details:
Model No.: LT-P420II-E108/112/115/118

Power Options: 2/8KW*2/12KW*2/15KW*2/18KW*2

Rated Voltage: 380V, 3 Phase, 50HZ

Voltage Fluctuation: From 340V-464V

Product Material: Stainless Steel #201/#304

Product Size: D1300*W700*H550+650mm

Soup Stock Pot Size: 500*500mm

Glass Size: φ2*430mm

Soup Stock Pot Volume: 87 L/Burner

Water Pressure: 0.1-0.6 MPa

Switch Control Way: Knob control

Net Weight: 120 KG

Gross Weight: 228 KG

Package Way: Wooden Box

Services: Customized OEM/ODM

IPX4 Level: Yes

With plug and play: No

Warranty: 1 Year

Certificate: CE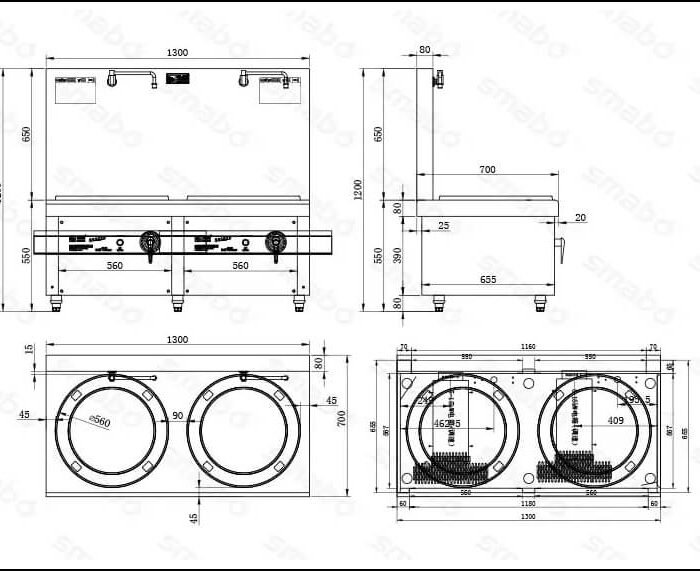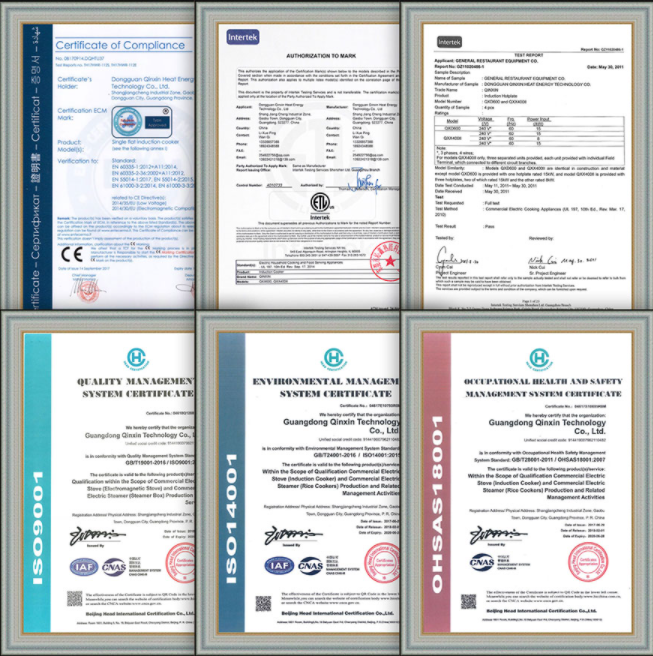 Application
This commercial induction soup pot is ideal kitchenware for controlling firepower and large capacity when cooking broth, curry, and porridge.
It is very suitable for commercial kitchens such as Chinese restaurants, school canteens, hotels, chain catering, bars, and food industries.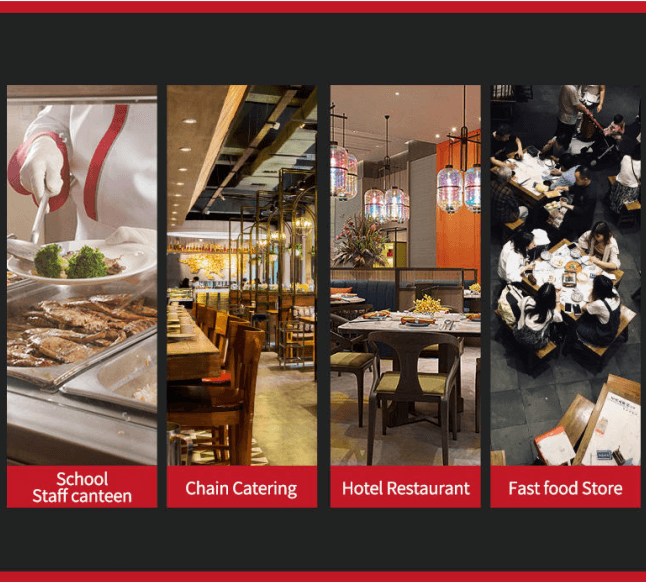 Why choose us?
As a commercial induction kitchen equipment manufacturer with 18 years of production experience, we have sold more than 30 commercial induction cooking equipment with CE certification to more than 50 countries and regions such as the United States, Singapore, UK, UAE, and Malaysia.