2 Burner Induction Cooktop Floor Model Commercial Stock Pot
This freestanding 2 ring induction hob has a separate ceramic cooking area. You can control the power of 700W-5000W in induction hob with knobs and belling alarms, and realize the control of fire of double induction hob. This will be a high-quality catering induction hob in your commercial kitchen.
Description
Features & Advantages:
Two burners design with separate cooking zones
Shell completely made from 304 stainless steel
Heating zones made from 6mm strong ceramic top
Diameter 210mm coil (intended for more than 230mm induction-ready pots)
1 power level intermittent heating for holding applications
Eight commercial, high-flow fans for extra durability
Adjustable European legs for leveling
Infineon IGBT Engine
95% energy efficiency
CE approved
One year parts warranty
Over-heat protection
High voltage protection
Low voltage protection
Pan auto-detection function
Empty-pan shut-off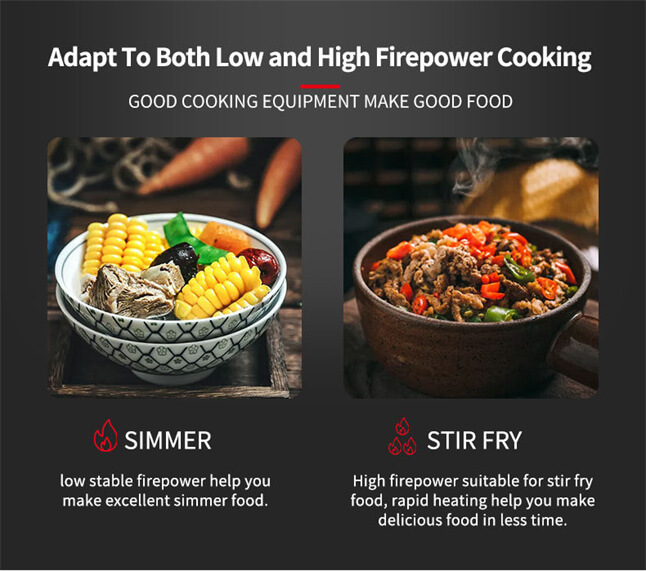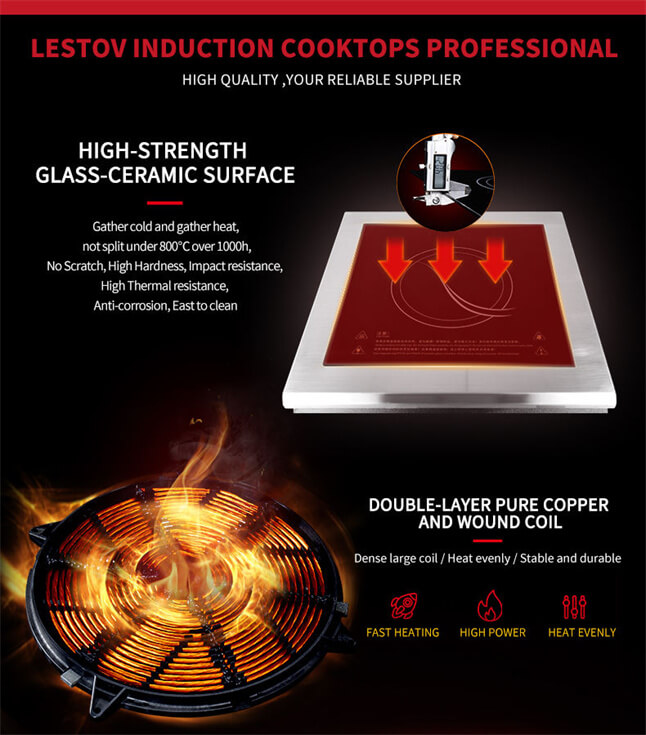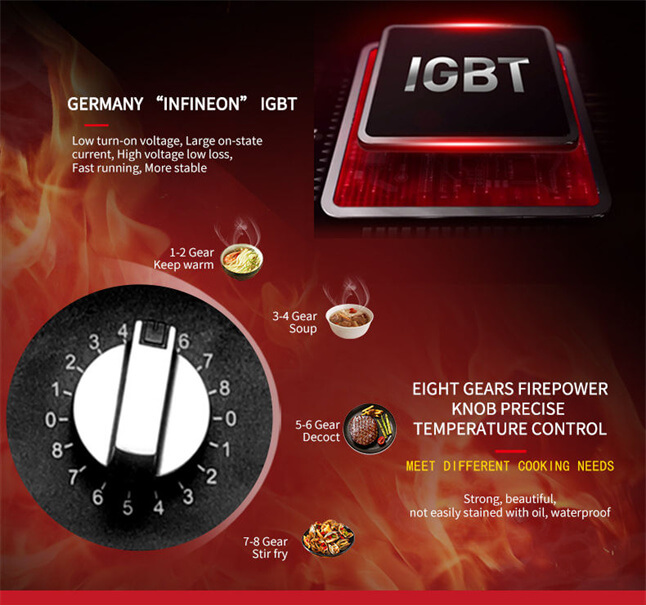 Product Parameter Details:
Model No.: LT-B300II-B135/B105
Power Options: 3500W*2 / 50005*2
Rated Voltage: 220V, Single Phase (Inlet voltage: 380V)
Voltage Fluctuation: From 340-460V
Product Size: D400*W800*H800+150mm
Round-Glass Size: 300mm, Thickness 6mm
Heating Aera of the Glass: 210mm
Switch Control Way: Knob controls
Net Weight: 35KG
Package Way: Wooden Box
Product Material: Stainless Steel #304
IPX3 Level: Yes
With plug and play: No
Warranty: 1 Year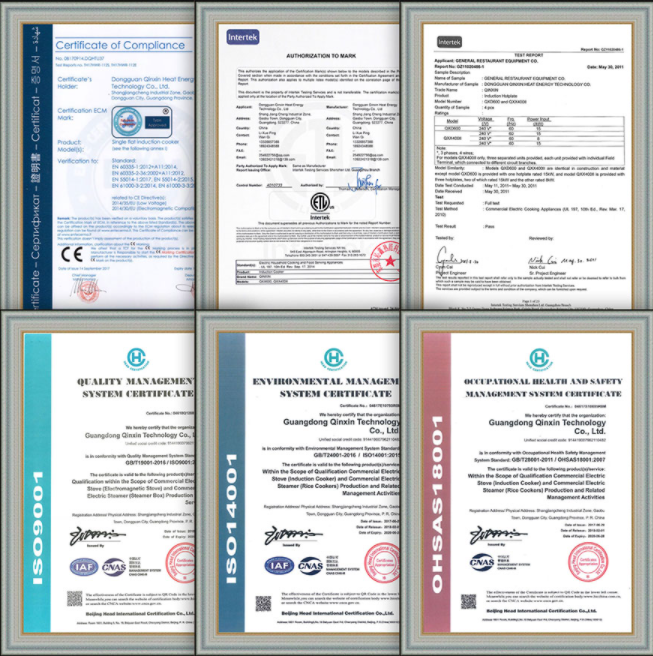 Application:
Designed specifically for commercial kitchen use, those induction cooktops (2 burner/4 burenr/6 burner/8 burners) offer a high-efficiency
For superior versatility, it features a storage cabinet under the hob. If you want an oven, then the oven is embedded.
Use the sensitive low-end control for cooking sauces, milk, and chocolates, or turn up the power for fast, high-temperature cooking.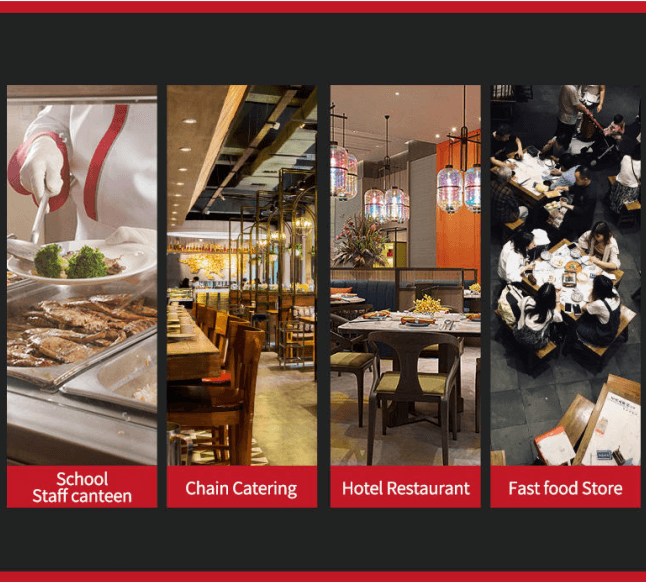 Wiring Methods:
Method 1: Two eyes are connected to 4 wires (each wire is connected to an air switch, the total input voltage is 220V single-phase)
Method 2: The two outlets are integrated into one wire (total input voltage is 380V 3 phases), both wiring methods can ensure the normal operation of the product.