Commercial Induction Floor Steamer Cabinet 12 Trays
This 12-layer commercial steamer cooker relies on induction technology to obtain 95% energy efficiency. Each tray can hold 3.5KG of rice, which can satisfy 25 people. It also has automatic water replenishment, autonomous protection, and the ability to cook a variety of foods at the same time, which is very suitable for commercial kitchens such as restaurants, hotels, canteens, and so on.
Description
Features & Advantages:
8-gear knob switch: Different gears correspond to different powers,

Ventilation: there are corresponding fans for internal heat dissipation

Working environment: Can reach Humidity 30%-80%; Temperature -5℃-50℃.

LED display: can efficiently display the power consumption, power, and gear under the using

High load-bearing foot: it can bear a weight of 500kg, the height can be adjusted (about 2-3cm)

Built-in program automatic protection: with furnace tilt power off, timeout power off, multiple protection.

Shell: made of 304 stainless steel, resistant to temperature, wear, and corrosion (service temperature – 196 ℃ ~ 800 ℃)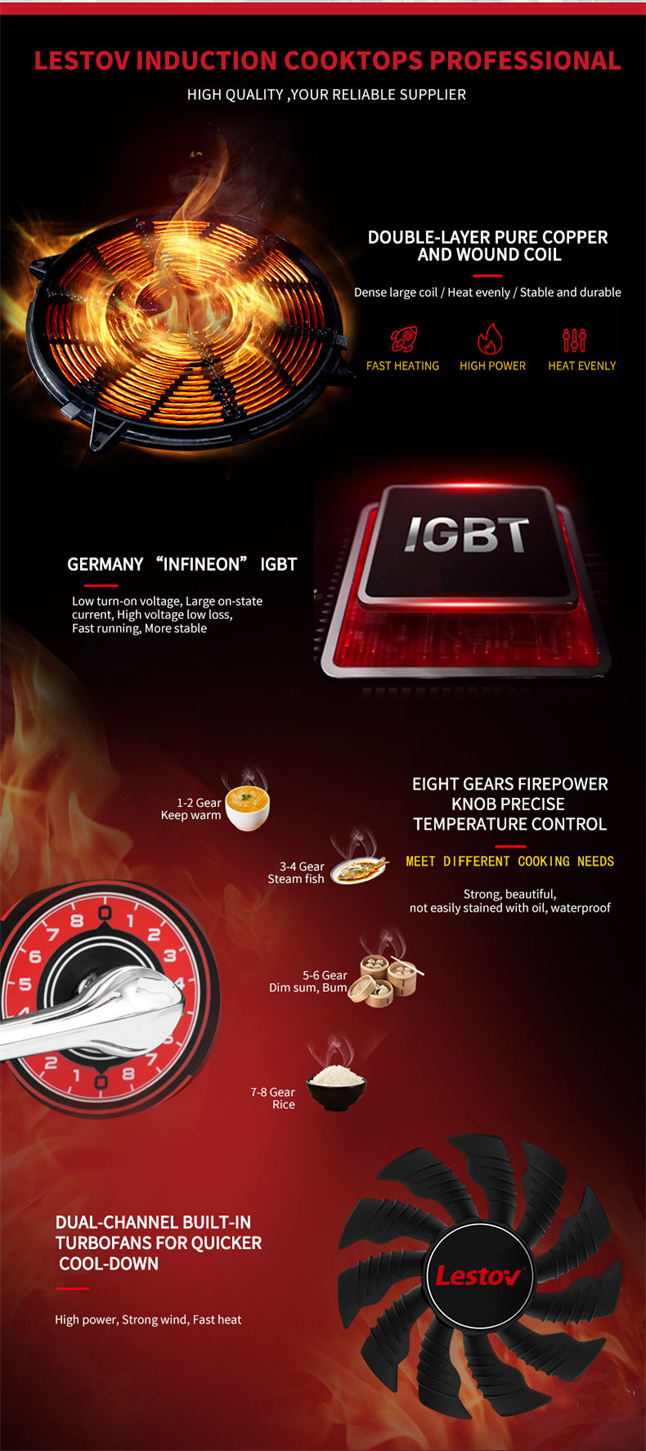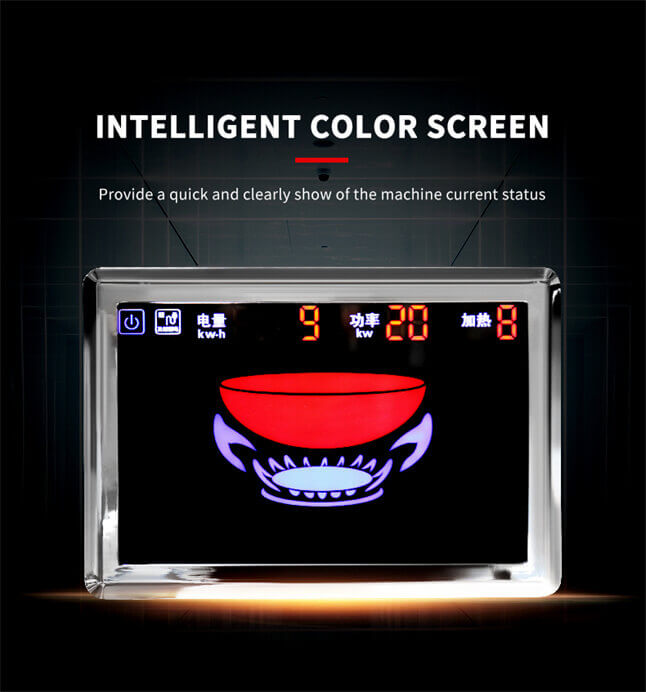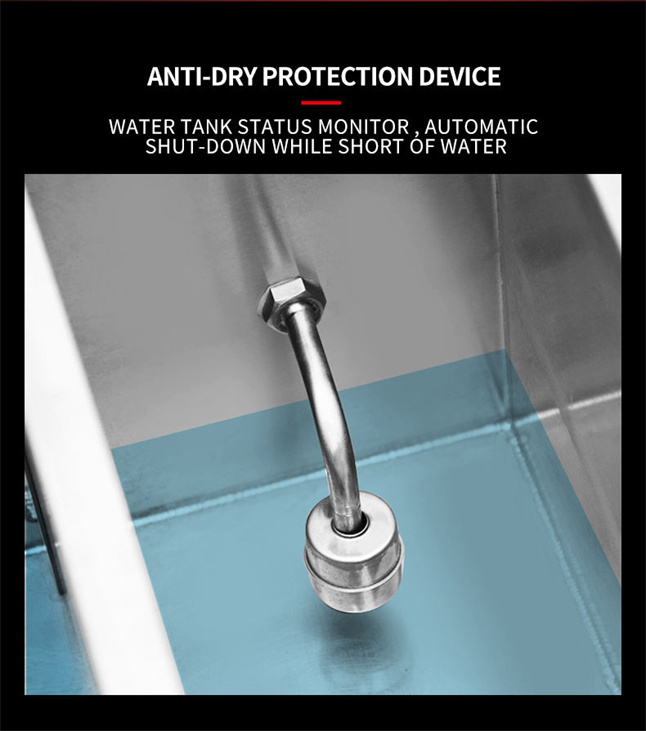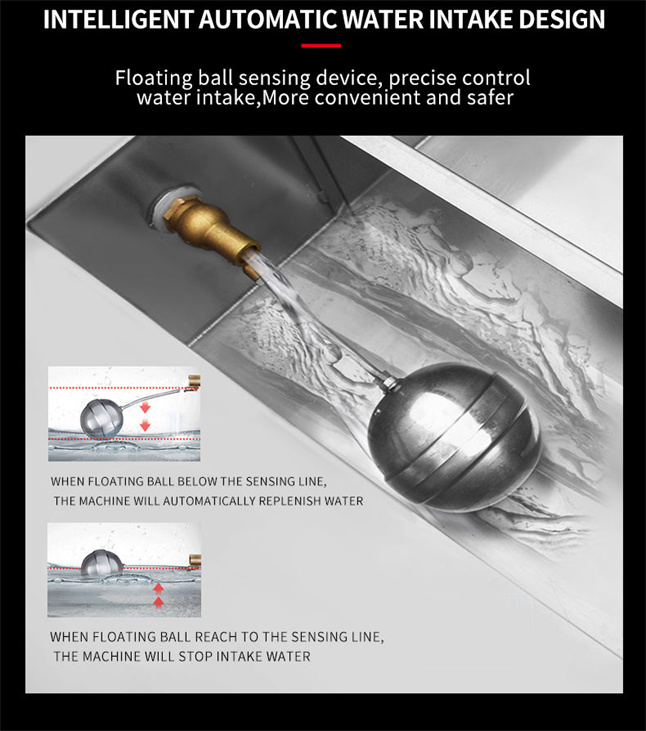 Product Parameter Details:
Model Options: LT-ZF12-E115/E120

Power Options: 15KW/20KW

Rated Voltage: 380V, 3 Phase, 50-60HZ

Fluctuation range: From 340V-464V)

Product Size: L850*W800*H1890mm

Upper Cabinet Door Size: D1060*W770*H1210mm

Lower Cabinet Base Size: D1150*W900*H700mm

Rice-tray Shelves Number: 12trays in total

Single Rice-tray Capacity: 3.5kg rice for 25 servings

Rice-tray Size: L600*W400*H500mm

Steamer capacity: can serve 240-360 people for eating

Rice-tray Thickness: 0.5mm

Distance between Trays: 37mm

Distance between Shelves: 87mm

Water Tank Size: 600*500*200mm

Water inlet connection:1/2 inch pipe(DN15, Ф20mm)

Water Pressure: 0.1-0.6 MPa

Level of energy efficiency: 93.8%

Packing Size: L950*W900*H2090mm

Net Weight: 180kg

Gross Weight: 250KG

Package Way: Wooden Box

Control Way: Knob + Induction heating

Material: Stainless Steel #304

Spares Included: 12rice-trays

Warranty: 1 year

Certificate: CE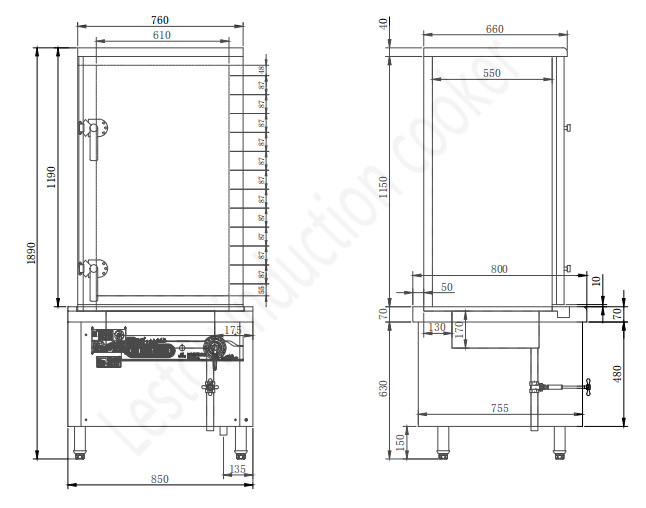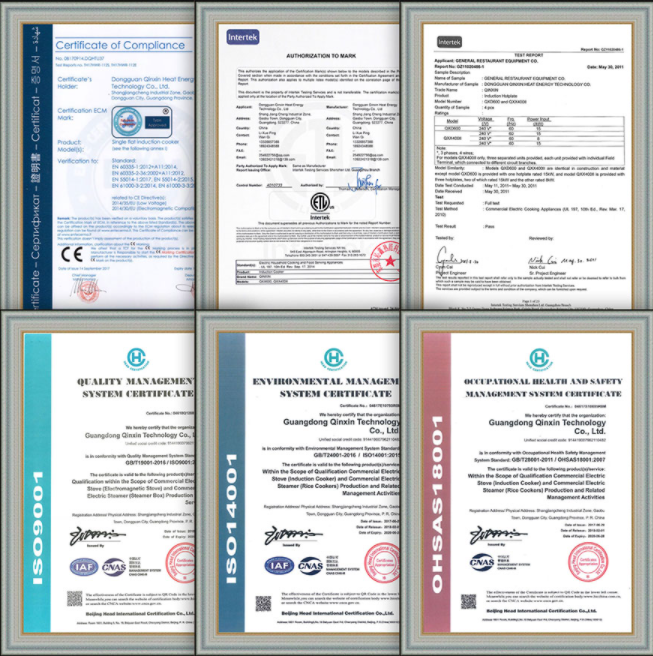 Application
It is very suitable for commercial kitchens such as restaurants, canteens, hotels, and industries.
This commercial induction steamer cooker is ideal kitchenware for controlling firepower and large capacity when cooking rice, seafood, and bun.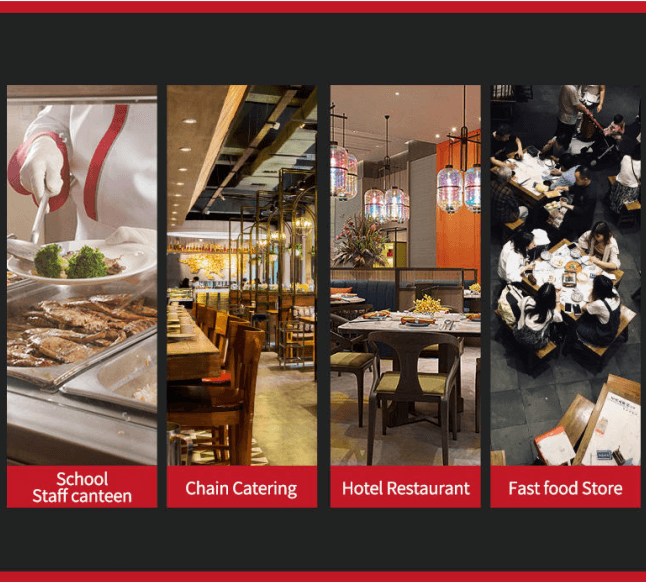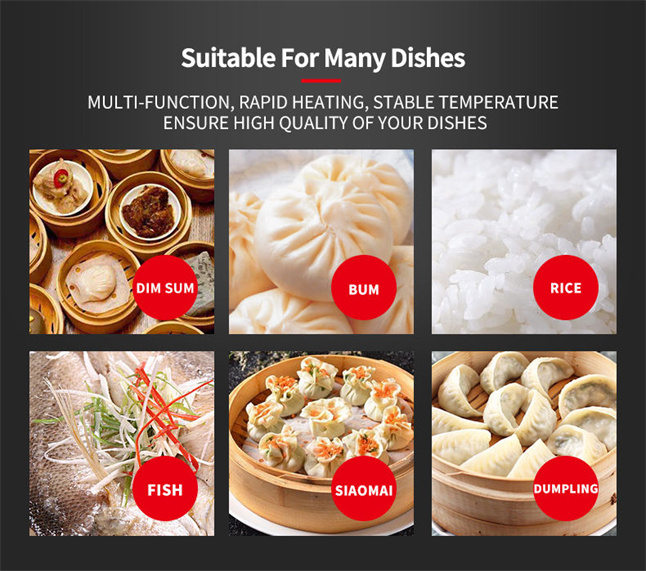 Why choose us?
Different from bamboo steamer/gas steamer, Lestov manufacturer adds high-efficiency and low-consumption induction technology to the steaming process. After 18 years of R&D/production/design.
Lestov commercial steamer achieves multi-function/rapid heating/secondary Heating/multi-capacity/precise regulation, etc. to meet the requirements of the catering industry. We are looking forward to you becoming our dealer.