Food Steamer Equipment Commercial Rice Steamer Cooker
This is a popular commercial steamer cooker option in restaurants, hotels, industrial plants, canteens, etc. The 2-layer commercial steamer has 24 large steamer baskets, which can fully satisfy the production of a large number of foods such as crab, rice, momo, and seafood. Buy the best steamer for cooking at the factory direct price.
Description
Features & Advantages:
Using German "Infineon" IGBT chip, stable running over 30,000 hours

LED display screen-easy to read, 360℃ knob switch control-easy to operate.

High-frequency pure copper coil, temperature resistance can bear up to 150℃

1.2mm thick stainless steel shell body, fully pressed seamless top, IPX6 waterproof level

The stainless steel steam cabinet door lock promotes the circulation of steam and prevents burns.

24 layers of steaming trays, a variety of food production, to meet the meal volume of 250 people.

Built-in safety features and error code display system to protect the device, and extend equipment life.

Dual-channel built-in turbofans for quicker cool-down, Protect heating elements, and reduce maintenance.

Floating ball device and water shortage alarm system, the water replenishment warning is more sensitive.

Real-time dynamic display of the working status of the induction steamer, including firepower, heating gear, etc.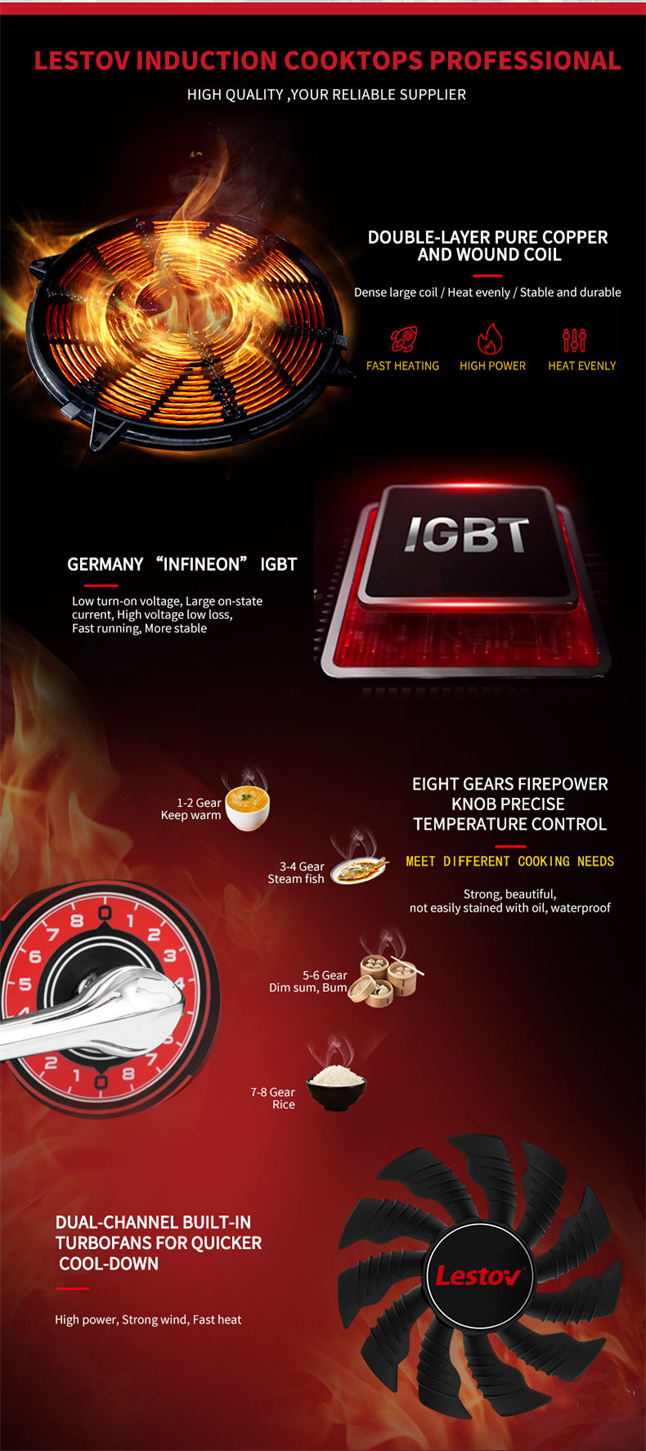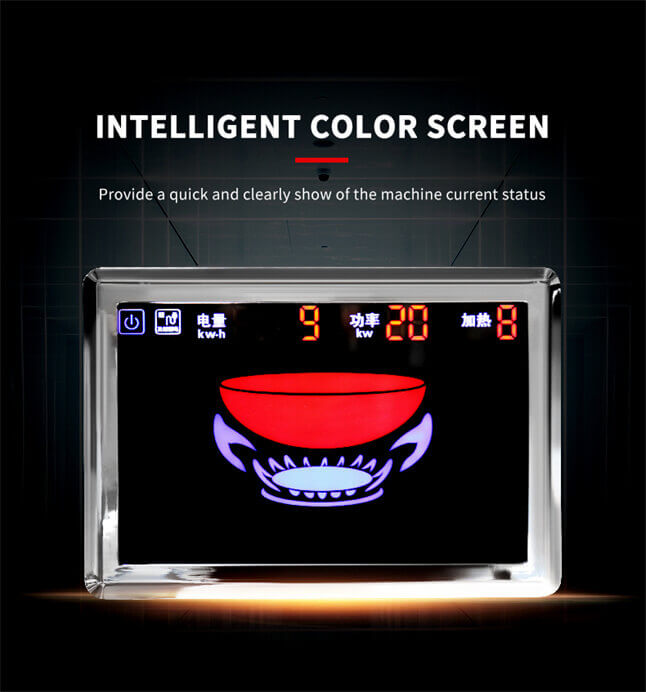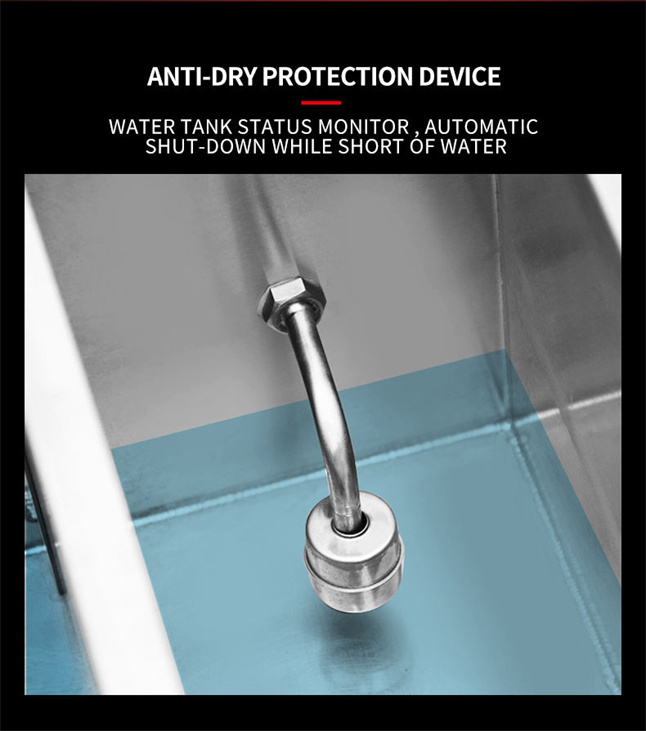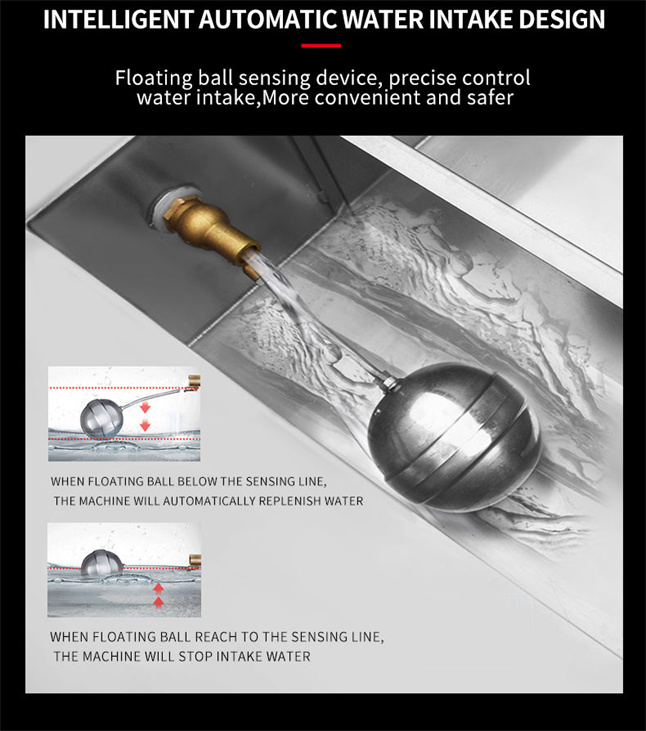 Product Parameter Details:
Model Options: LT-ZF24-E120/E125/E130/E135/E140/E145

Power Options: 20KW/25KW/30KW/35KW/40KW/45KW

Rated Voltage: 380V, 3 Phase (Fluctuation range from 340V-464V)

Product Size: D1150*W900*H1890mm

Upper Cabinet Door Size: D1060*W770*H1210mm

Lower Cabinet Base Size: D1150*W900*H700mm

Rice-tray Shelves Number: 24 trays in total (12 trays*2)

Single Rice-tray Capacity: 3.5kg rice for 25 servings

Rice-tray Size: L600*W400*H50mm

Rice-tray Thickness: 0.5mm

Distance between Trays: 37mm

Distance between Shelves: 87mm

Water Tank Size: 600*500*200mm

Water Tank Volume: 25L

Water Inlet Connection: 1/2 Inch Pipe (N15, φ20mm)

Water Pressure: 0.1-0.6 MPa

Net Weight: 220kg

Gross Weight: 375KG

Package Way: Wooden Box

Control Way: Knob + Induction heating

Services: Customized OEM/ODM

Material: Stainless Steel #304

Spares Included: 24 rice-trays

Warranty: 1 year

Certificate: CE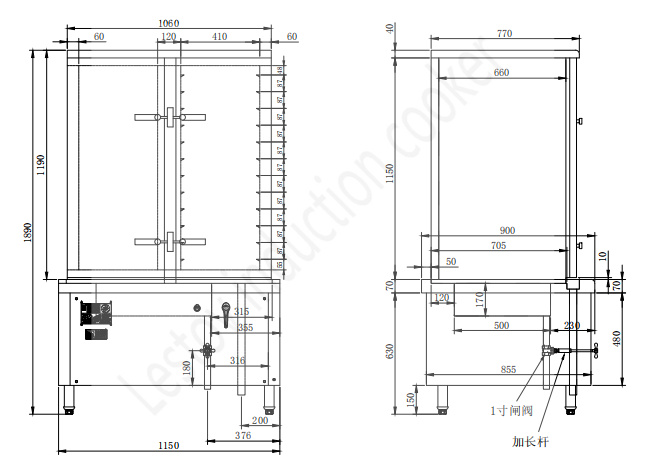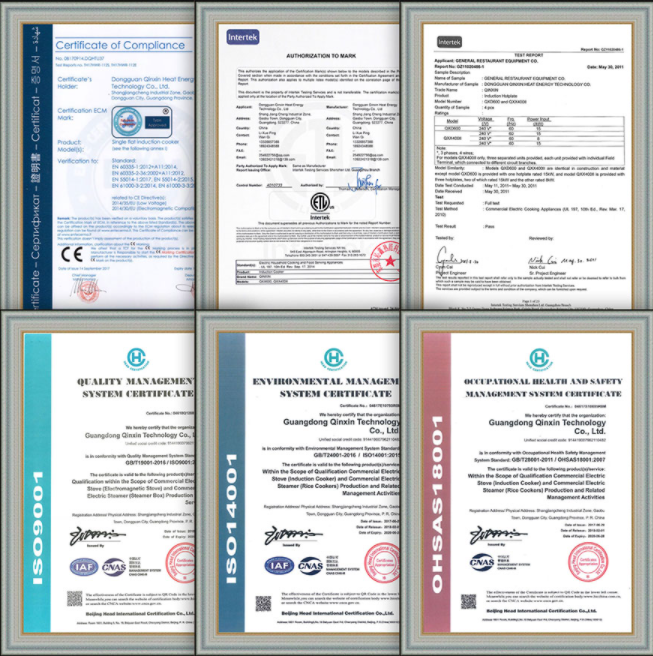 Application
This commercial induction steamer cooker is ideal kitchenware for controlling firepower and large capacity when cooking rice, seafood, and bun.
It is suitable for multi-layer large capacity + precise fire control + intelligent operation for commercial kitchens such as restaurants, canteens, hotels, and industries.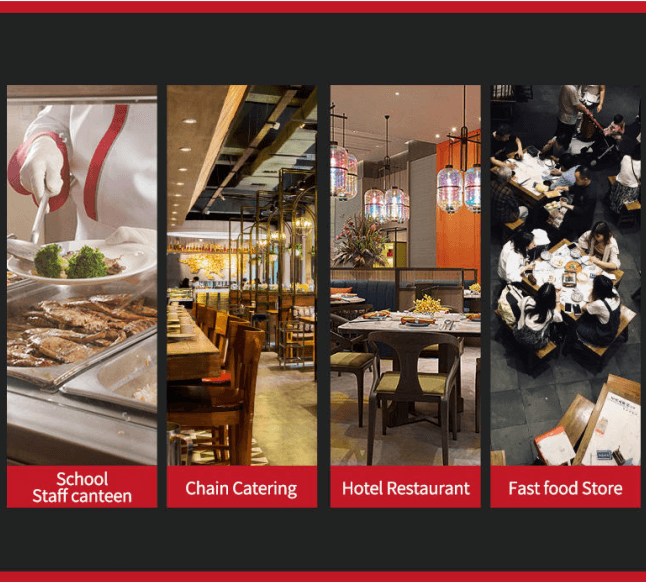 Why Choose Us:
Lestov commercial kitchen cooking equipment manufacturer has been exported to more than 50 countries since 2003. Now we still keep growing.
If you want to buy commercial induction cooking equipment for the restaurant business, consult us for direct factory price. waiting for u to become our distributor.