Small Commercial Induction Food Steamer
A hot-selling commercial steamer that supports the steaming of crabs, hot dogs, lobsters, tamales, fish, and dim sum in restaurants, canteens, and industries. The small steamer pot can be used in compact commercial kitchens or even homes, which would be a good choice.
Description
Features & Advantages:
The fast-heating commercial steamer produces steam within five minutes of completely cold water.
The 50 common menus in steamer small support the steaming of steamed buns, dim sum, vegetables, food, and crabs.
Commercial steamer helps you to perform secondary heating, and the furnace temperature reaches 110 degrees, which saves electricity and time.
You can rely on the precise water level control function of the commercial steamer to support one-button water replenishment and drainage.
Multi-level power adjustment, more sensitive temperature control, matching the temperature required for food cooking.
You can see the real-time temperature, power, and cooking time of the commercial steamer on the LED display.
Product Parameter Details:
Model No.: LT-GZ41-1
Power Options: 5KW/2*5KW/3*5KW
Rated Voltage: 220V, Single Phase
Voltage Fluctuation: From 180V-240V
Product Size: L680*W700*H627mm
Water Pressure: 0.1-0.6 MPa
Switch Control Way: Push Button
Package Way: Wooden Box
Product Material: Stainless Steel #304
IPX4 Level: Yes
With plug and play: No
Warranty: 1 Year
Type: Single door 4 trays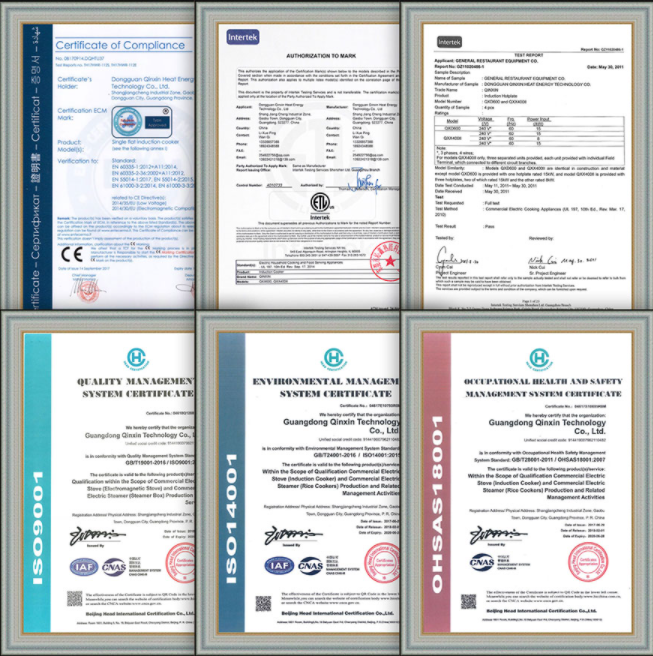 Application:
A commercial food steamer applies to almost any kind of restaurant. Benefiting from magnetic field induction technology.
You will find effective ways to increase restaurant turnover and order efficiency.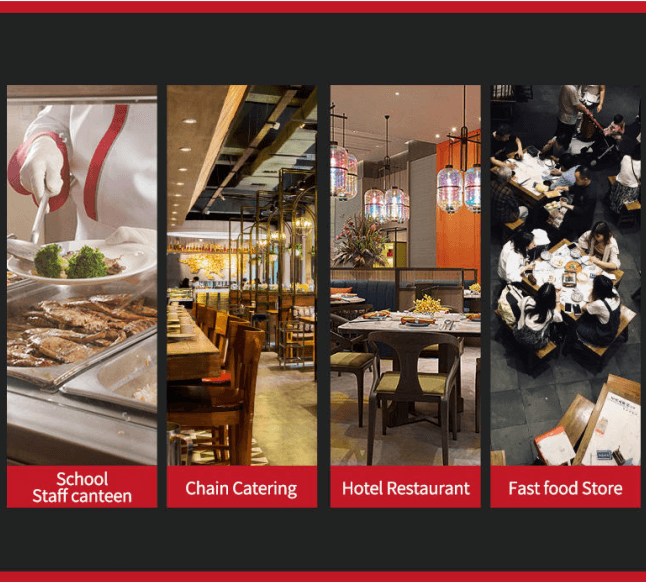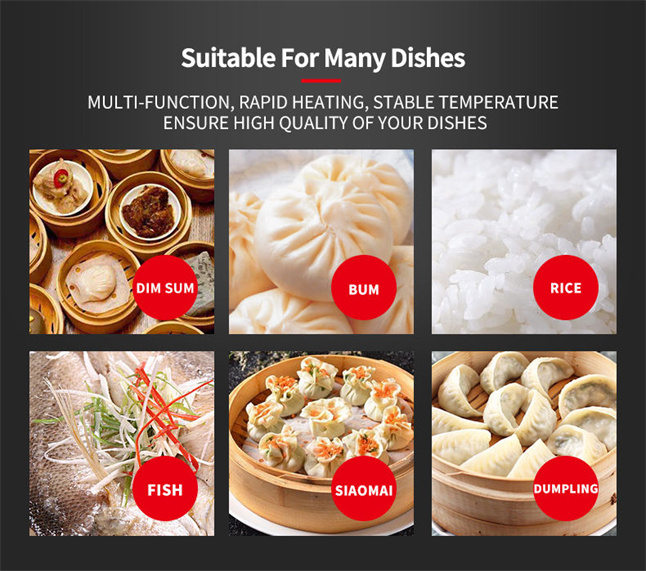 Why choose us?
As a commercial induction cooker manufacturer with 17 years of production experience, we have sold more than 30 commercial induction cooking equipment with CE certification to more than 50 countries and regions such as the United States, Singapore, and India.