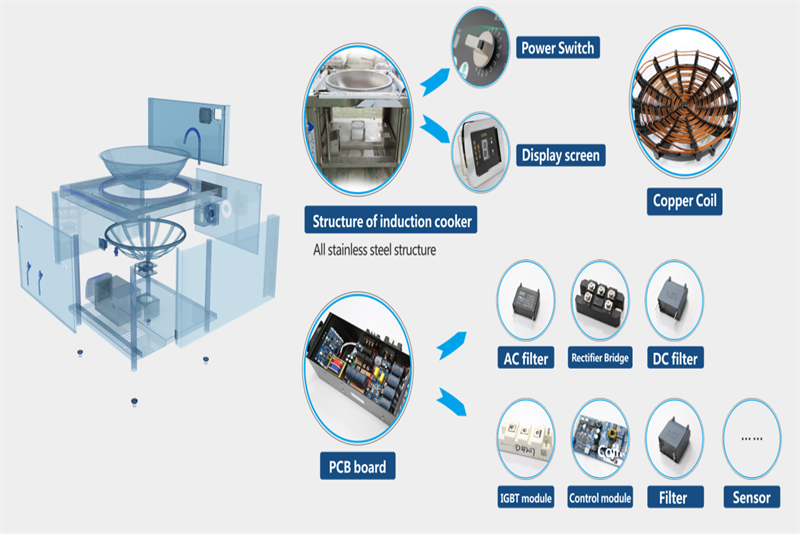 Is the development of electric energy an inevitable trend? -5 reasons
The war of energy countries leads to the shortage of natural gas/oil/coal. Many countries that rely on energy imports, such as the United Kingdom, and Switzerland, are suffering from energy shortages, rising prices, and popular protests.
No one can predict what effect a war will have on a country. People are looking forward to a stable energy supply and lower prices. COVID-19 and war have made people have a strong sense of uncertainty about the future, and they are more committed to seeking a stable source of supply. For example, many countries have begun to alleviate the shortage of domestic energy through measures such as solar power generation, new energy sources, and hydropower generation.
Europe to implement a "green new deal" – transition to environmentally friendly energy, and promote the development of new industries such as offshore wind and nuclear power. The UK implements the Energy Bill adjusting the energy structure and developing a low-carbon economy.
Singapore and China have reached cooperation on photovoltaic power station construction and new energy technology research and development – it is expected to meet the electricity demand of 350,000 households by 2030.
Development of electricity
The development of electricity is no longer an overlooked parliamentary proposal. Many countries are trying to obtain sufficient and stable electricity from renewable energy sources to get rid of their heavy dependence on petro-states such as Russia/US/Saudi Arabia.
The idea of ​​committing to global environmental protection is the consensus of many countries. Due to global warming and the emergence of extreme climates, people have an unprecedented common concept of protecting the environment.
Whether it is the melting of the ice on the Scottish Island, the eruption of Tonga's submarine volcanoes, or the lack of energy, all are prompting human beings to seek sustainable, green, and stable energy, to protect the earth on which they depend.
Why develop electricity?
Energy Dilemma
Not all countries are located in regions with abundant energy reserves. A few countries hold more than 90% of the oil/gas resources, such as Saudi Arabia, the United Arab Emirates, the United States, Russia, and other Gulf countries.
Landlocked countries have certain advantages in coal resources and iron ore resources. They are committed to the development and use of renewable energy sources such as wind, electricity, and solar energy.
For example, India, the world's third-largest coal producer, relies on coal for 70% of its power generation; 22% relies on hydropower. But due to the over-exploitation of coal, India re-imported coal from foreign countries in 2015 to maintain the demand for industrial electricity.
Unstable energy supply
Affected by national wars and COVID-19, the supply of energy such as oil/gas has been in an unstable state. Factors such as supply sources, and price hikes are destroying the mentality of consumers.
As a country with rich oil/gas reserves in the world, Russia is excluded from the list of energy-importing countries by EU countries. As things stand, it is not a commendable move, as the ultimate loss is paid by consumers.
In the UK, for example, gas has risen by 54%, requiring consumers to add £700 to their energy spending budget. People cannot afford heating even in the cold winter months.
The energy crisis is also hindering the ongoing new energy projects. Many countries are pessimistic about achieving the "2030 carbon neutrality" goal and have announced the cancellation of new energy development plans.
But they also clearly recognize that the development of new/renewable energy is the most important measure to achieve economic development. The energy crisis disrupted the rhythm, but everything will return to normal.
High yield investment
Obtaining steady energy from renewable wind, hydro, and nuclear power must be a high-yield investment. Whether in terms of environmental protection, high utilization rate, and low-cost investment, the development of new energy will be a cause worth investing in.
Such as Singapore's large-scale floating solar system, which is expected to produce 700 megawatts of electricity. A 100-megawatt partnership with Malaysian solar photovoltaic company NEFIN.
As a country with wind power generation, Denmark has provided residents with subsidies for the replacement of wind/solar heating systems. Humans have turned their attention to new energy sources such as wind, water, and sunlight, which have the advantages of being renewable, low-cost, and green.
Will the induction cooker, which uses electricity as the energy source, be a hot product in the cooker market in the future?
In the stove market, gas stoves that use gas/natural gas as energy sources have always been a popular purchase option for restaurant owners.
And electric stoves and induction stoves that use electricity as energy are often excluded from the list of purchases by restaurants. A high cost of electricity and purchase. The unknown of new products is driving electric stoves and induction stoves to be neglected.
However, many countries have realized that gas stoves are using gas that is in short supply and has a potential explosion risk, which will endanger the health of residents. For example, the British government is restricting the use of gas stoves in commercial kitchens such as public service places, restaurants, and hotels. China has banned the use of gas stoves in shopping malls, supermarkets, and government agencies, to protect the safety of public places.
On procurement platforms such as Alibaba, Made-in-China, and Google, the search volume for electric heating stoves and induction stoves is on the rise, which means that consumers recognize and choose them. For example, in 2020, the Costa Rican government reached cooperation with Lestov, and Lestov will provide more than 300 tabletop induction stoves to Costa Rica.
Based on the development of electric energy and consumers' preference for environmentally friendly, efficient, and safe cooking equipment, induction stove and electric heating stove will become popular options in the stove market.