3500W Table-top Portable Induction Cooker Wok Stove
This restaurant wok with lid is a classic round bottom wok, suitable for a commercial kitchen, industrial, and even outdoor burner food. This stainless steel wok can cook with a capacity of 8.4L and has 360° no blind spot heating. It will be the best induction wok in your restaurant.
Description
Features & Advantages:
Push-button control with a timer to read the cooking time.

Four anti-slip feet designs can prevent the stove from moving.

Multiple safety features to protect equipment and extend the service life.

The countertops design is suitable for the kitchen with a small occupation area.

Twin-turbo high-frequency cooling fans keep components cool and reduce losses.

Multi-function button control panel supports adjusting power/heating temperature.

The manufacturer offers a full line of kitchen cooking equipment at wholesale prices.

Spares included: around 400mm stainless steel wok pot for ease of use, large capacity.

Special design for commercial use: great for a long time cooking, 3.5KW/5KW power options.

Glass material: glass-ceramic Chemical corrosion resistance, wear resistance, good thermal stability.

All stainless steel structures: simple cleaning and maintenance, work in Humidity 30%-90%; Temperature -5℃-40℃.

95% of energy efficiency: faster cooking and minus energy dispersion. Direct heating keeps the kitchen cool and clean.

Stable core technology: patent induction coil & high-quality PCB board, Special components for German industrial electrical appliances.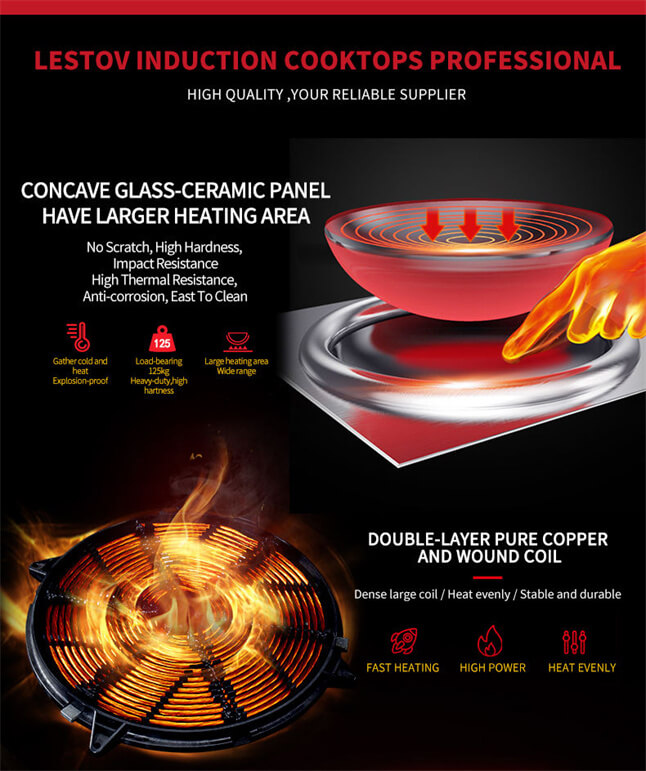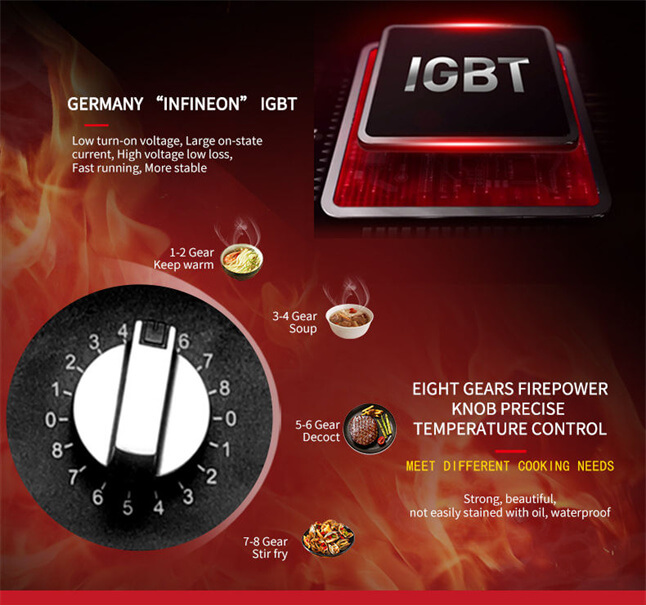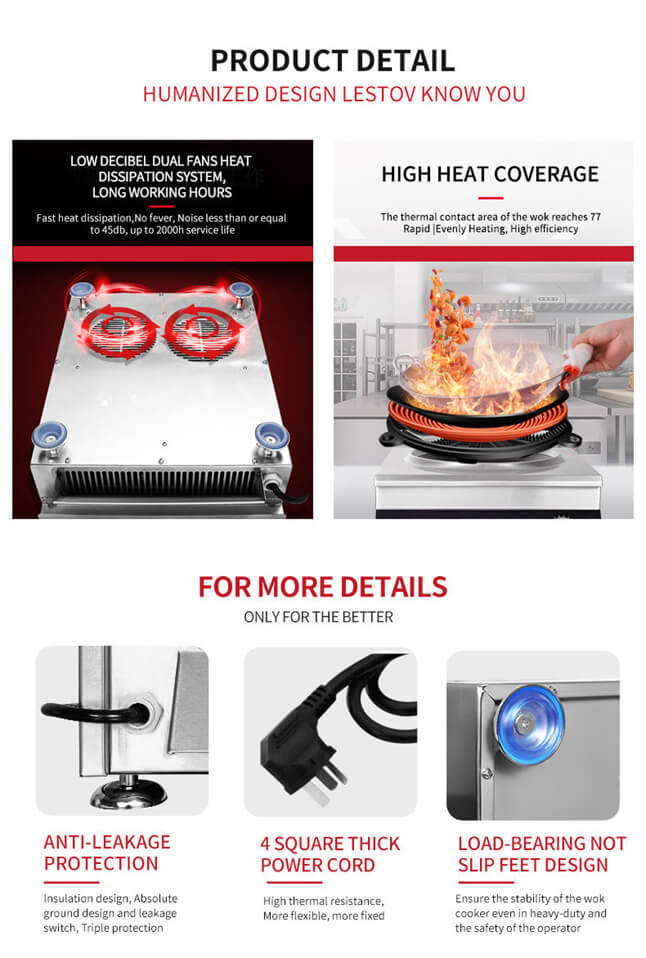 Product Parameter Details:
Model No.: LT-TAM-A135

Power Options: 3.5KW

Rated Voltage: 220V, Single Phase

Voltage Fluctuation: From 180-240V

Product Size: D370*W455+50*H180mm

Glass Size: Φ300mm, Thickness 5 mm

Matched Wok Size: Φ400mm, Depth 121mm

Wok pot material: Cast Iron

Wok Pot Capacity: 8.4L

Heating time: 16min (10L water from 20℃~100℃)

Product Material: Stainless Steel #201/#304

Switch Control Way: Push-button

Package Size: 470*605*280mm

Package Way: Carton Box

Net Weight: 8.5KG

Gross Weight: 10KG

Spares Included: Wok (One piece)

Services: Customized OEM/ODM

With plug and play: No

IPX4 Level: Yes

Warranty: 1 Year

Certificate: CE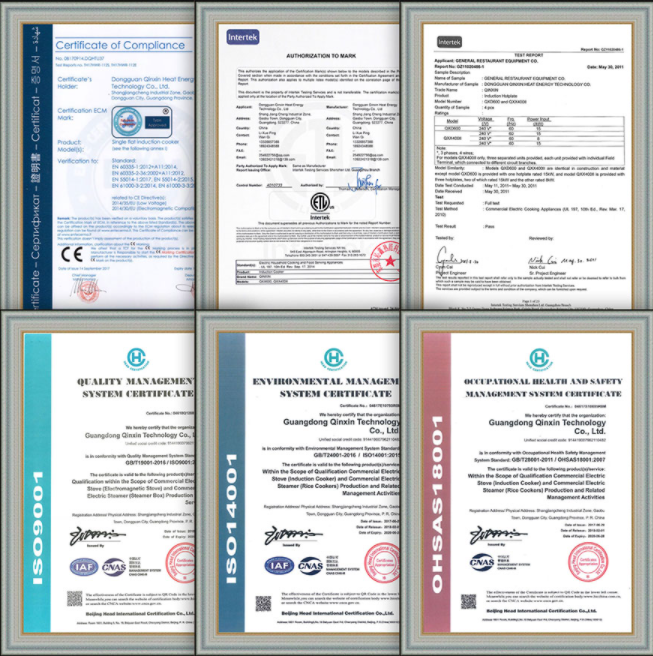 Application:
This commercial wok for induction cooktop is ideal for stir-fry dishes, boiling, frying, cooking, or stews.
Whether you are a fast-food restaurant, canteen, bar, hotel, or food truck, try this right kitchen wok burner.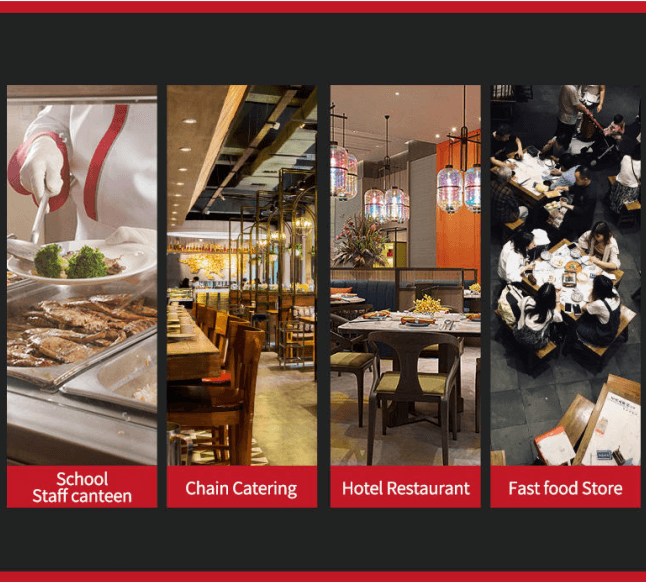 Why Choose Us:
As the preferred commercial induction wok cooker manufacturer of many government agencies in commercial kitchen renovation projects.
Lestov has become a star manufacturer of commercial catering kitchen equipment in China with its strong R&D, design, production, and technical guidance capabilities.