Drain Valve Commercial Induction Cooktop Parts
Commercial induction cooktop valve parts are responsible for all kinds of induction burners in soup/oil pouring, safety protection, and sewage discharge. They are mainly divided into fryer oil filters, boiler safety valves, faucet parts, and other types. Valve parts are made of stainless steel, aluminum, and cast iron.
Description
Features & Advantages:
Purify and filter impurities and harmful substances in edible oil for induction deep fryer.

Use food-grade stainless steel that can endure 800° high temperatures and is more durable.

Induction Soup Cooker dumps thick soup and wastewater through faucet parts, no need to worry about contact with hot soup and manual repetitive operations.

The boiler safety valve ensures the safety of the commercial induction stovetop. After the anti-touch valve is activated, no response operation can be realized, avoiding the wrong operation by the chef.
Product Parameter Details: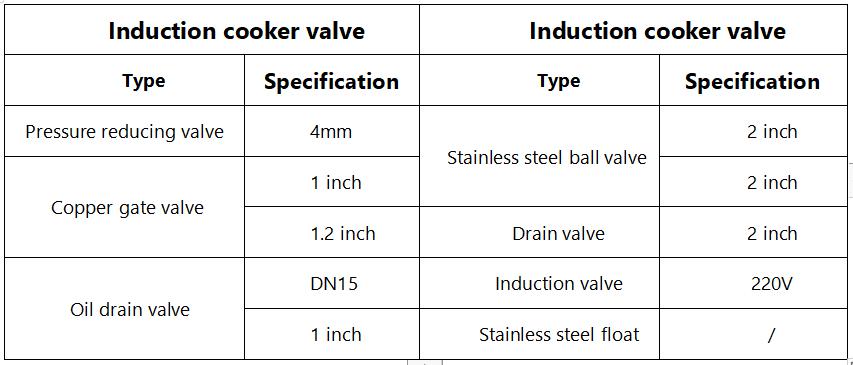 Application:
This Commercial induction cooktop valve parts are ideal for induction fryers or stockpots to purify and filter impurities, and any kind of dishes you want to emissions, such as soup, water, or oil. Whether you are a fast-food restaurant or a commercial kitchen, try these right valve parts.
Why Choose us?
Our commercial induction cookers have been exported to more than 50 countries since 2003. Now we still keep growing.
If you want to buy commercial induction range cookers for the restaurant business, consult us for direct factory prices.