Nonstick Commercial Automatic Fried Rice Machine -LT-TGD36
The automatic cooking machine combines intelligence and Chinese cooking technology and is professionally produced for commercial kitchens to process multiple batches of orders. It supports multi-function cooking (fried, fried, stewed), recipe selection mode, and a three-minute meal. You only need to arrange for a chef to look after 3 cook robots, which is an energy-saving and efficient stir-frying machine.
Description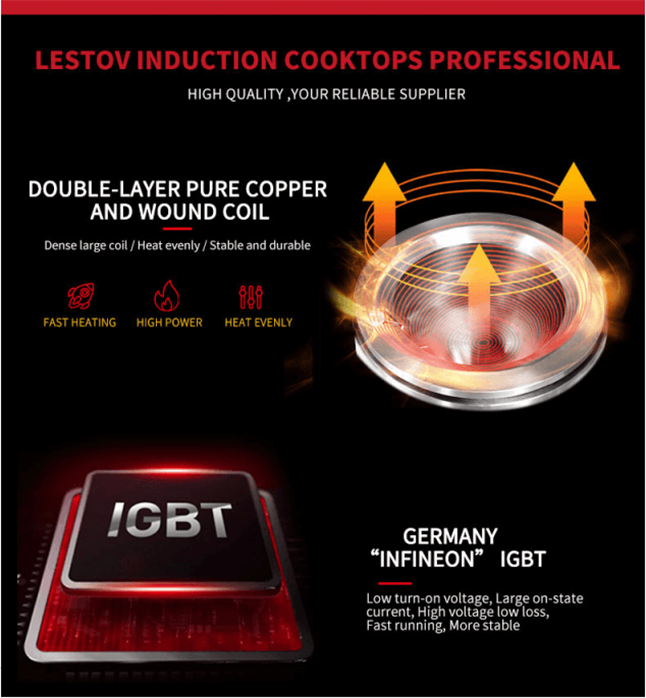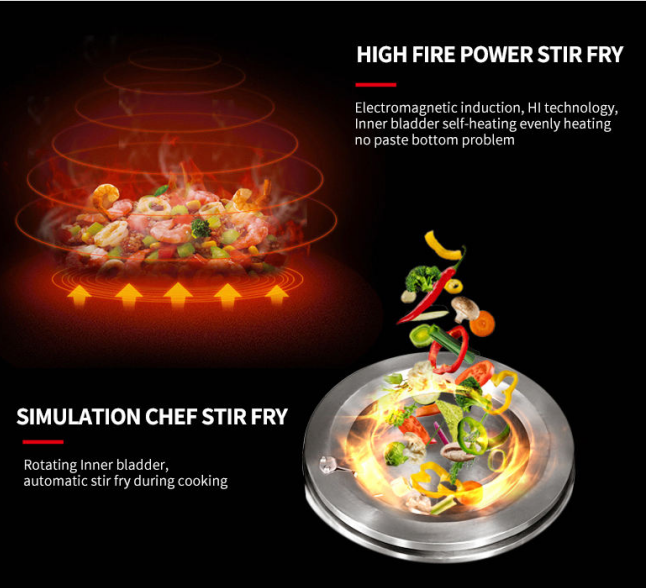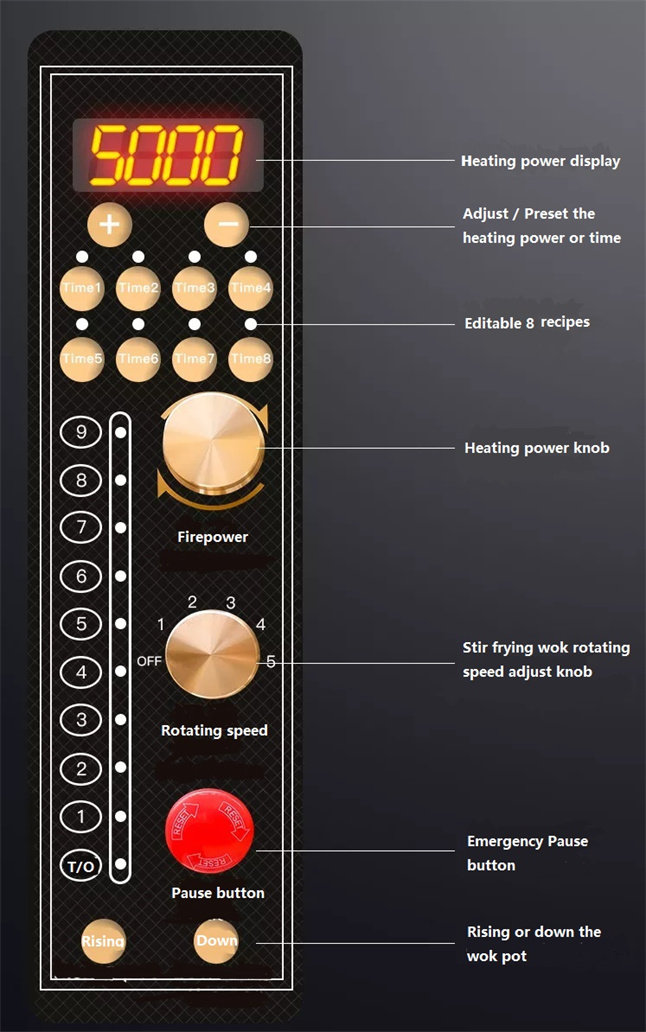 Product Parameter Details
Model No.: LT–TGD36

Rated Power: 5KW

Rated Voltage: 220V, Single Phase

Product Size: 640×560×710mm

Drum Pot Material: Cast Iron +##443

Product Shell Material: Stainless Steel #304

Drum Pot Size: straight barrel shape Φ360 * 360

Cooking Capacity: 12L; 1-5kg; 5-10 minutes at a time

Control way: Button+Knob

Menu: 8 recipes for memory storage

Configuration: multi-function digital display,

Frying Wok Adjustable Angle: Electric Adjustment (20 Level Angles)

Safety Protection: with emergency stop function

Services: Customized OEM/ODM

Package way: Wooden Box

Warranty: 1 Year

Certificate:  CE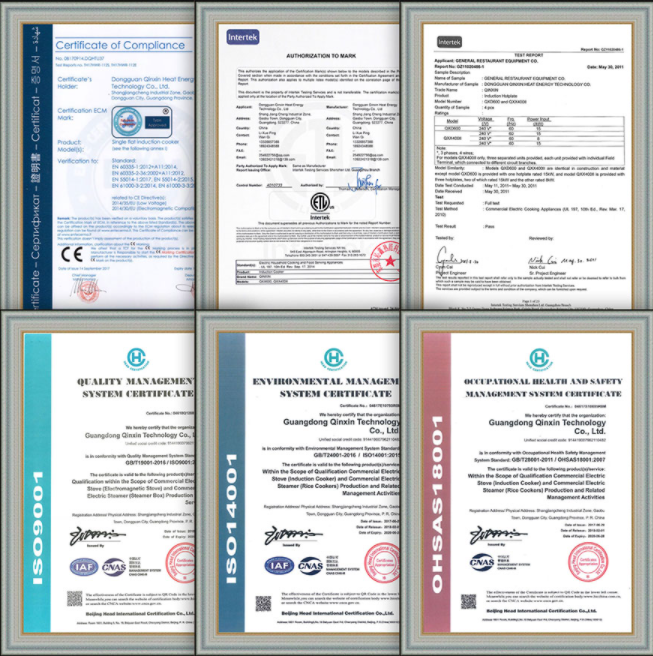 Application
This countertop automatic stir-fryer machine is suitable for catering chains, takeaway, snack shops, canteen, and other commercial kitchens;
Suitable for automatic cooking of fried dishes, fried rice, fried flour, fried noodles, spicy chicken, spicy pot, crayfish, spicy shrimp and crab, etc.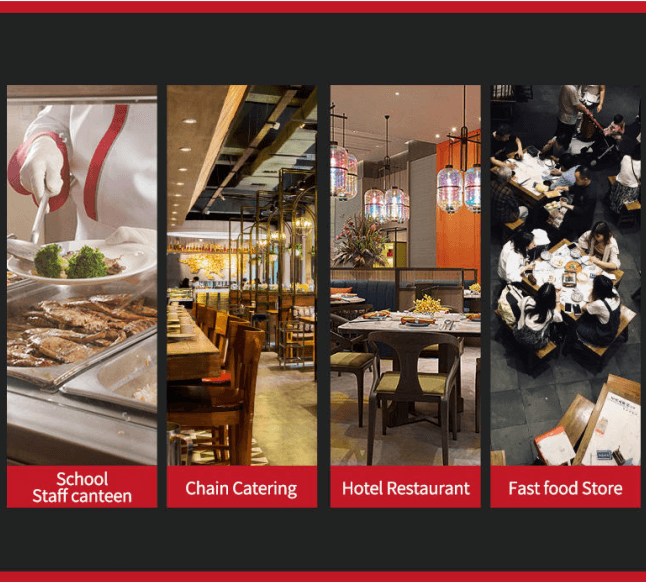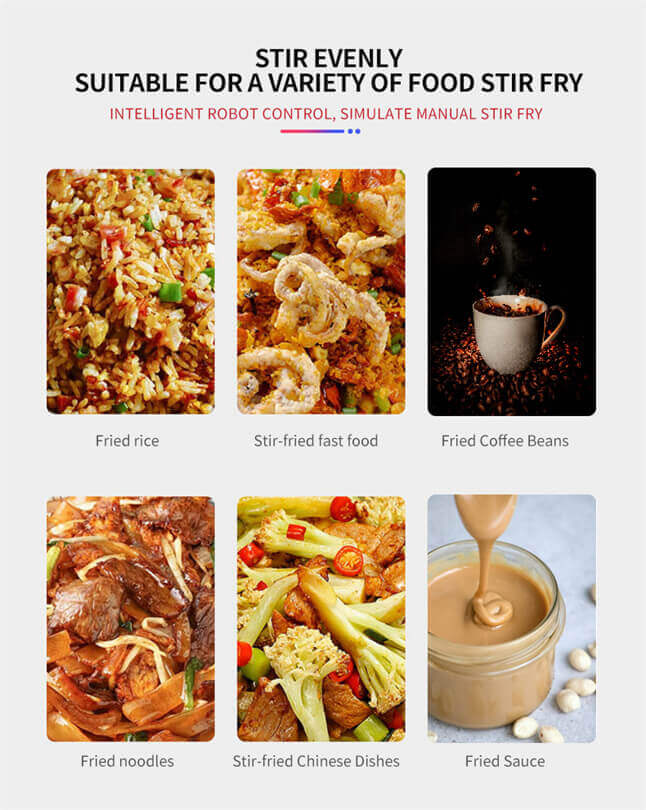 Why choose us?
Lestov cooker manufacturers have independent production plants/professional R&D teams/and product customization capabilities.
As the preferred manufacturer for many government projects/university kitchen renovation projects/catering chain equipment procurement in China.
We offer you a full line of CE-certified catering cooking equipment at wholesale prices. Looking forward to your becoming our distributor/agent.