Commercial Double Ear Iron Wok for Sale
Using a stir fry pan made of 304/201/443/430 stainless steel, cast iron, etc., you can choose custom/conventional products of various specifications. They have high-quality reviews on thermal conductivity, durability, and ease of cleaning. They are cookware options suitable for all cooking equipment.
Description
Features & Advantages:
Cast iron material: long-lasting constant temperature can replenish iron elements for the human body.
Non-stick pan: Even under high temperatures, the food will not stick to the pan in the stainless steel wok.
High thermal conductivity: wok stove helps commercial induction cooktop to achieve 95% thermal efficiency.
Thicker type: The thickness of the wok burner reaches 2.5/3/4mm, which is durable and has higher conductivity
High-temperature resistance: wok pot can endure 800℃ high-temperature stir fry without deformation or discoloration.
Multi-purpose: Suitable for any cooking equipment, including induction hob, commercial gas cooker, and an electric wok.
Stainless steel material: 304/301/443/430 and other stainless steel materials, which are usually food-grade materials and durable.
Easy to clean: Commercial wok hob chooses easy-to-clean stainless steel/cast iron and other materials to simplify the cleaning process of cookware.
Product Parameter Details: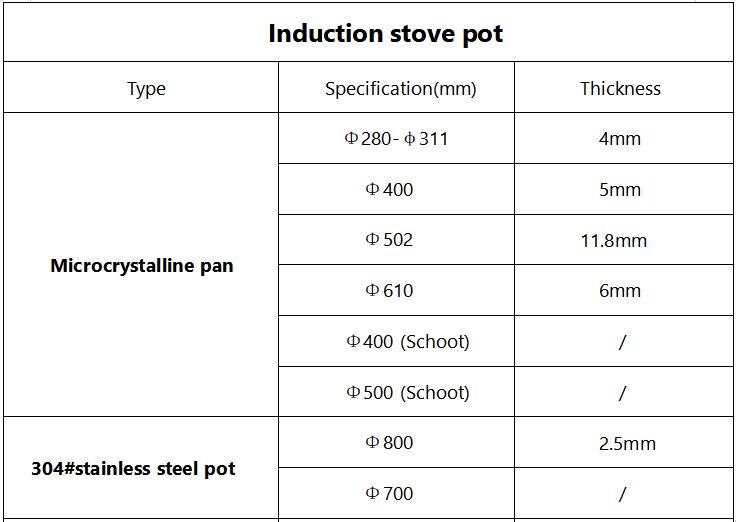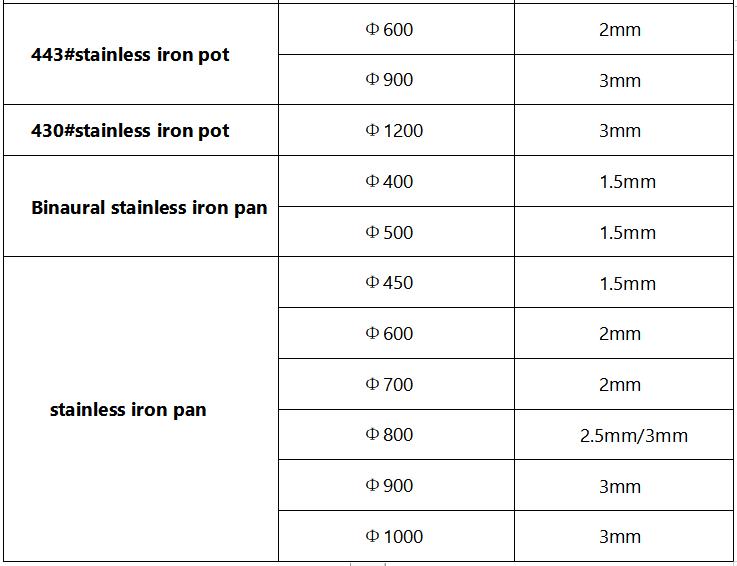 Why Choose us?
As a commercial induction cooker manufacturer with 18 years of production experience, we can provide the most suitable cookware for cooking equipment.
It is worth mentioning that we have provided regular/customized cookware for more than 50 countries/regions, and this data will be updated continuously.