Commercial Stainless Steel Wok Burner For Sale
Using a stir fry pan made of 304/201/443/430 stainless steel, cast iron, etc., you can choose custom/conventional products of various specifications. They have high-quality reviews on thermal conductivity, durability, and ease of cleaning. They are cookware options suitable for all cooking equipment.
Description
This stir fry wok pan is suitable for countertop induction hob, Chinese wok, industrial cooker, commercial induction cooktop, and other cooking equipment.
Features & Advantages:
Stainless steel material:304/301/443/430 and other stainless steel materials, which are usually food-grade materials and durable.
Cast iron material: long-lasting constant temperature, can replenish iron elements for the human body.
Thicker type: The thickness of the wok burner reaches 2.5/3/4mm, which is durable and has higher conductivity
Non-stick pan: Even under high temperatures, the food will not stick to the pan in the stainless steel wok.
High-temperature resistance: wok pot can endure 800℃ high-temperature stir fry without deformation or discoloration.
Easy to clean: Commercial wok chooses easy-to-clean stainless steel/cast iron and other materials to simplify the cleaning process of cookware.
High thermal conductivity: wok stove helps commercial induction cooktop to achieve 95% thermal efficiency.
Multi-purpose: Suitable for any cooking equipment, including induction hob, commercial gas cooker, electric wok.
Product Parameter Details: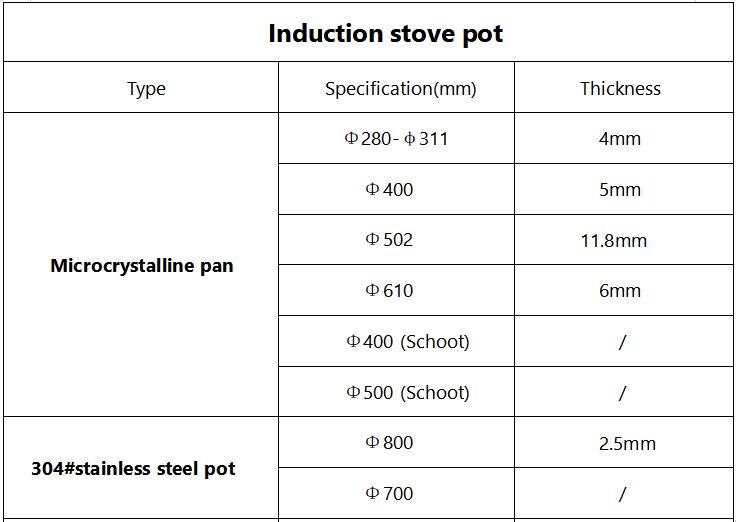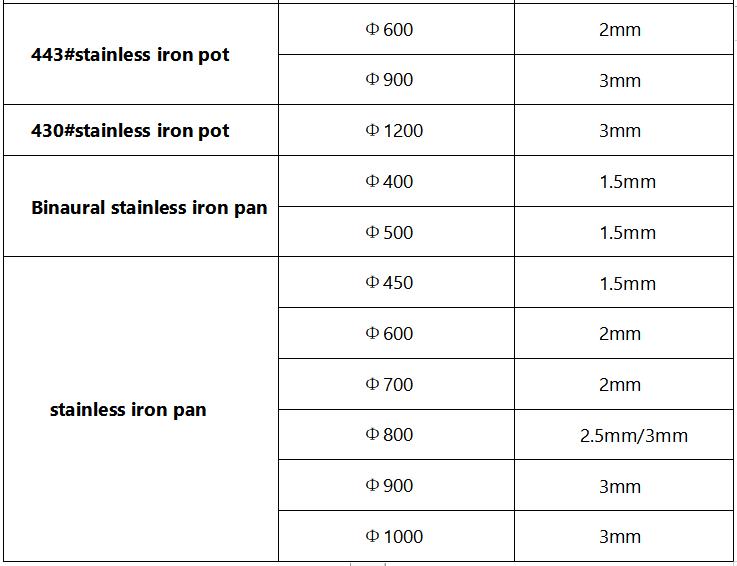 Why Choose Us:
As a commercial induction cooker manufacturer with 17 years of production experience, we can provide the most suitable cookware for cooking equipment. It is worth mentioning that we have provided regular/customized cookware for more than 50 countries/regions, and this data will be updated continuously.