Commercial Countertop Convection Steam Ovens For Bake Bread
These commercial portable combination steam ovens are intelligent touch-screen cooking equipment that can instantly heat up, combine steaming and baking, precise temperature probes, and automatic cleaning. It is suitable for bakeries, restaurants, hotels, and other catering kitchens.
Description
Features & Advantages:
Humidity, temperature, power, baking time can be controlled/set in sections

Use high-performance heating tubes to continuously deliver stable, powerful heat for instant heating

10-inch high-definition display, intelligent touch-screen operation, multi-function panel, one-key start

6 trays (baking tray/steaming tray), large-capacity design to meet the needs of multi-batch production in bakeries

Optional automatic cleaning mode (three-stage cleaning level selection) to efficiently remove food residues inside the oven

The temperature probe can accurately display and adjust the internal temperature of the oven/food for better baking results.

Baking mode from 30°C to 300°C in just 5 minutes, steaming mode from 0°C to 100°C, and humidity reaching 130°C in just 5 minutes

The built-in safety lock, emergency suspension of the door opening, over-temperature suspension, and other safety designs protect the oven.

The system pre-stores 100 baking recipes, which can be edited independently, with a maximum of 5 steps in a single menu, with user-friendly equipment.

Rapid switching of various modes, steam operation mode (30~130℃), hot air operation mode (30~300℃), steam and hot air combination mode (30~300℃)

Automatically discharge the temperature of the device to cool down the temperature of the steam oven with one touch for low-temperature cooking or cleaning

Visual cooking, double-layer high-temperature resistant high-definition glass can monitor the baking process at any time, and accelerate the temperature cycle use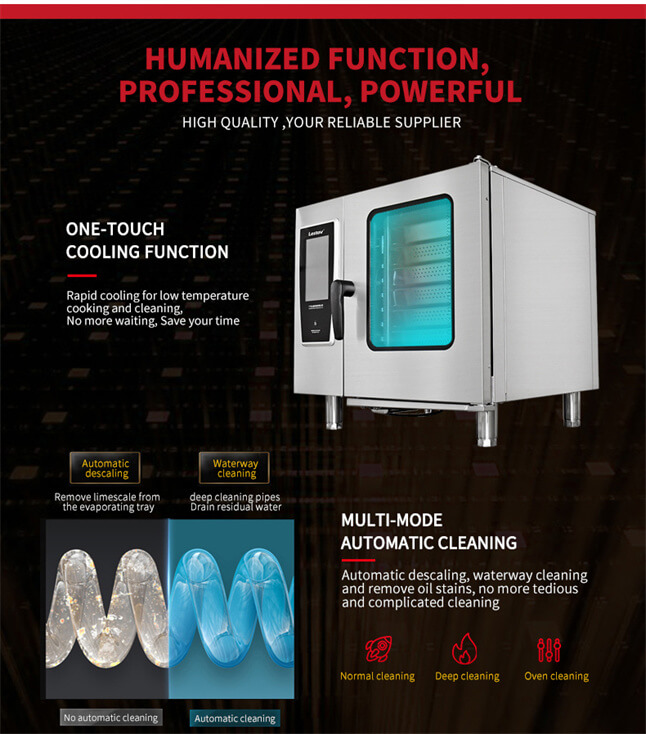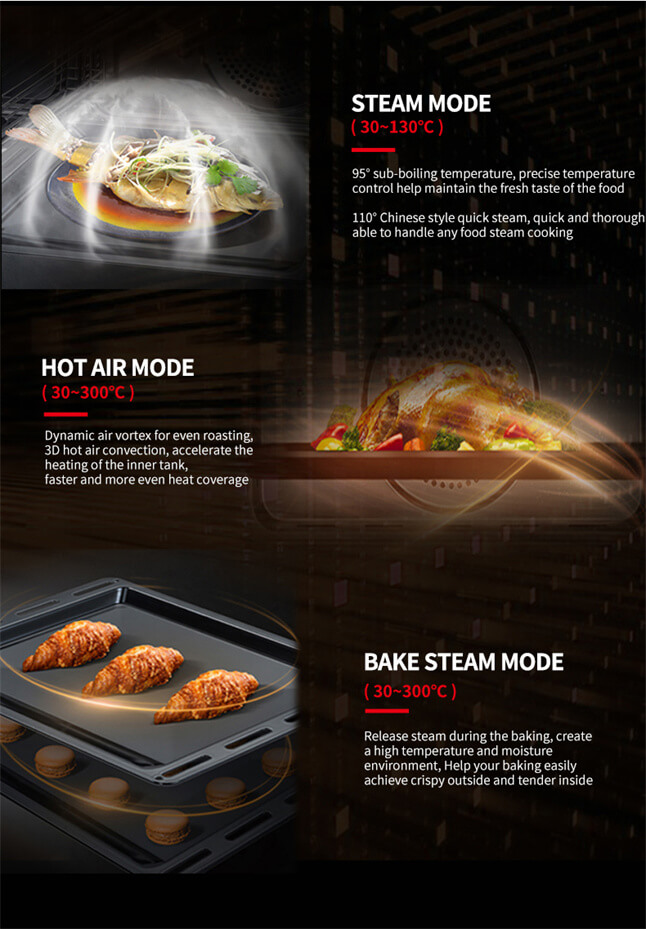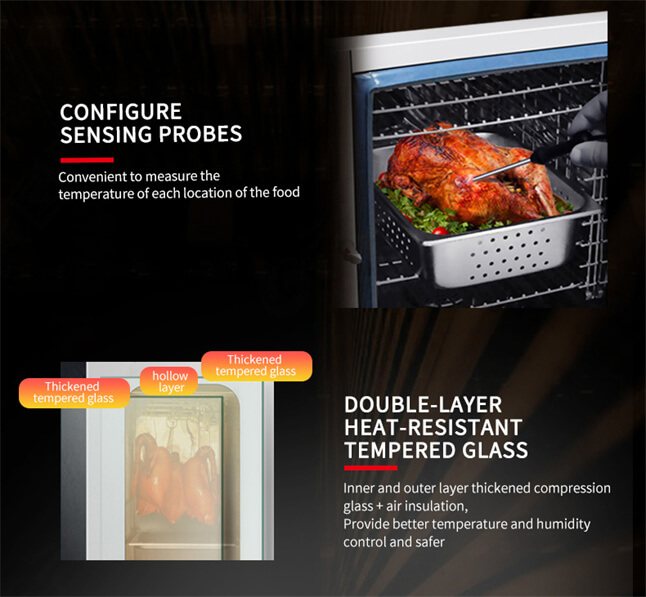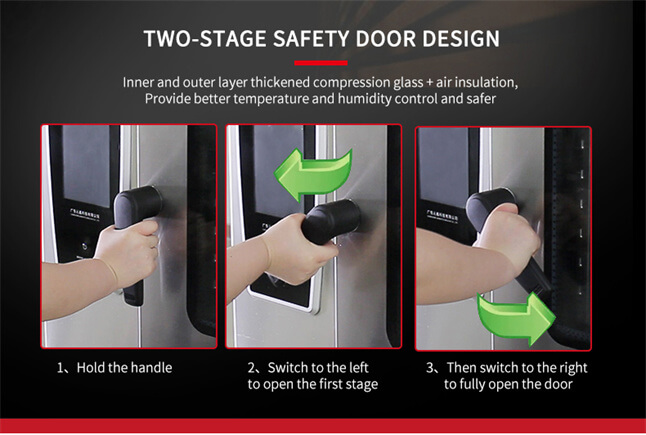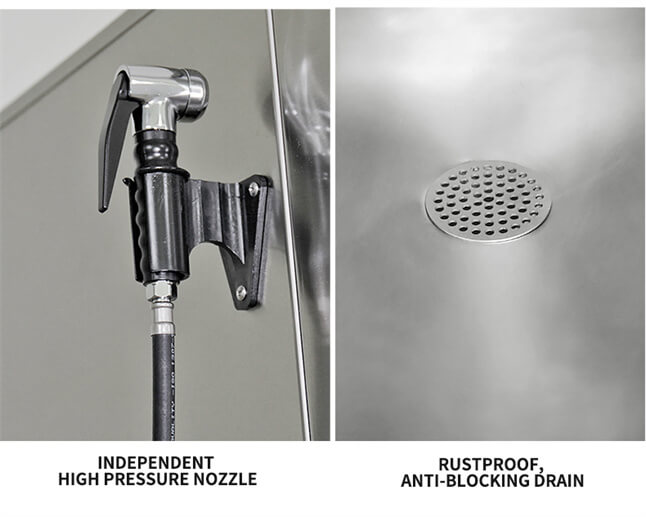 Product Parameter Details:
Model No.: LT-WZ6-G119

Power Options: 19KW

Rated Voltage: 380V, 3 Phase, 50HZ

Voltage Fluctuation: From 360-420V

Dimensions: 850*778*833mm

Tray Size: 400*600mm

Product Capacity: 90L

Temp: Room Temperature-300℃

Specification: 1 Deck 6 Trays

Switch Control Way: Button+Touch

Package Way: Carton Box

Product Weight: 50 KG

Product Material: Stainless Steel #201/#304

Services: Customized OEM/ODM

Certification: CE

Warranty: 1 Year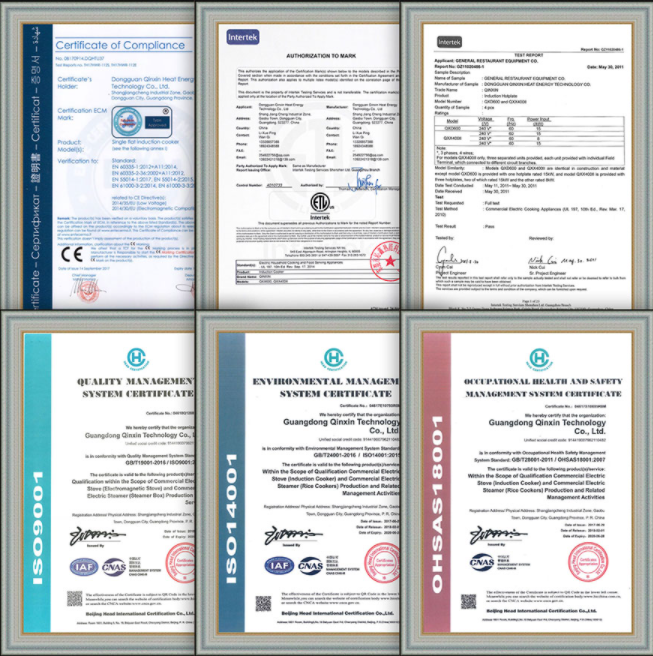 Application
This Countertop convection steam toaster oven is suitable for bakeries, bread, and food factories for making cakes, cookies, and snacks.
If you are looking for multi-functional baking equipment that combines steaming and baking, this steam oven is a good choice.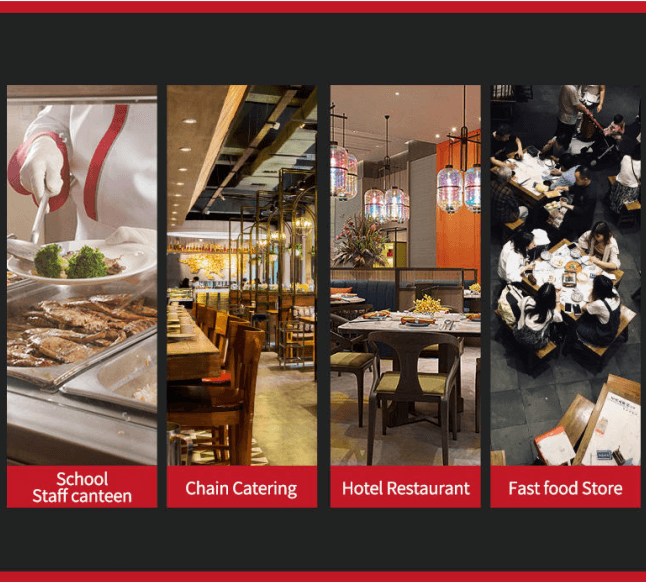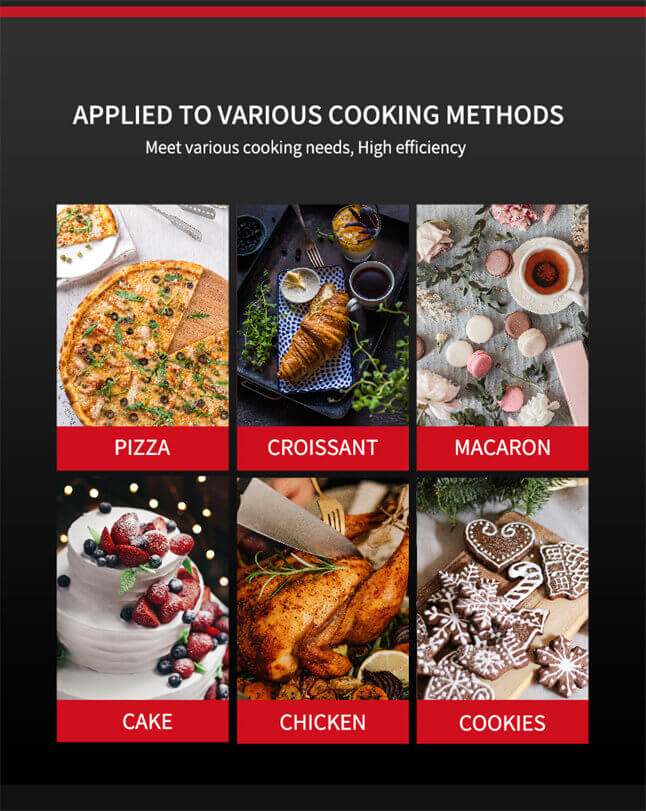 Why choose us?
As a commercial induction kitchen equipment manufacturer with professional capabilities such as independent research and development/production/design/technical training.
We have the ability to provide you with a full range of high-quality/efficient/energy-efficient cooking equipment solutions at factory wholesale prices. Waiting for you!