Refrigeration Retard Proofer Fermentation Box
A retarder proofer that can intelligently preset the fermentation time. It will automatically heat up the fermentation when the set time is reached, helping you save labor costs. The innovative hot air circulation technology allows the temperature to circulate up and down in the bread-proofing basket for uniform fermentation. This is a fully intelligently controlled bread proofing box, suitable for baking shops, restaurants, hotels, and other places.
Description
This is a refrigeration retard proofer suitable for the bakery, hotel, restaurant, central kitchen, and other baking places for fermentation/proofing bread, pizza, pastry, dough.
Features & Advantages:
Microcomputer control: Fermentation time can be reserved to make it change from freezing/cold storage state to fermentation state.
Temperature circulation: Equipped with a fan to make the internal temperature circulate up and down to fully ferment.
Timing: Through the timing device, the dough proofer can automatically heat up the fermentation after a predetermined time.
Innovative technology: Using hot air circulation technology, the air in the cabinet is quickly convective, and a smooth and thorough dough is fermented.
Fermentation visualization: The visualization glass can observe the dough fermentation in the whole process, which is easier to control.
Durable material: The metal that comes into contact with food is made of stainless steel, which is resistant to high temperatures and easy to clean.
Delayed fermentation: To better control the maturity of the dough, the dough can be placed at a low temperature for a longer time.
Product Parameter Details: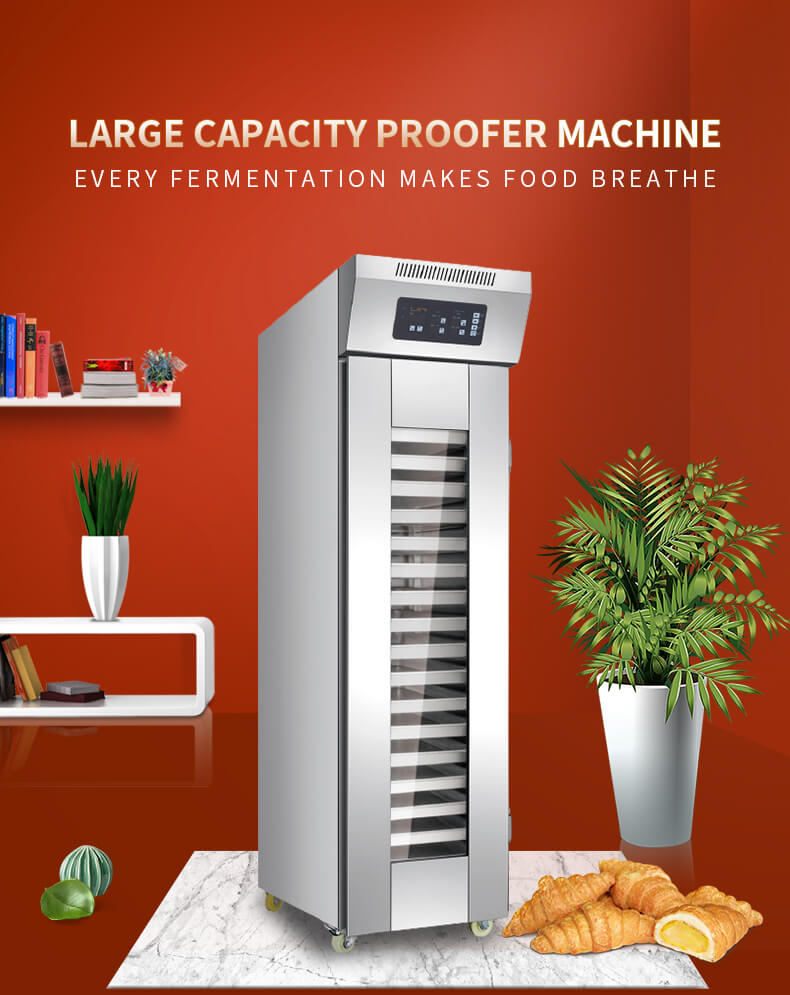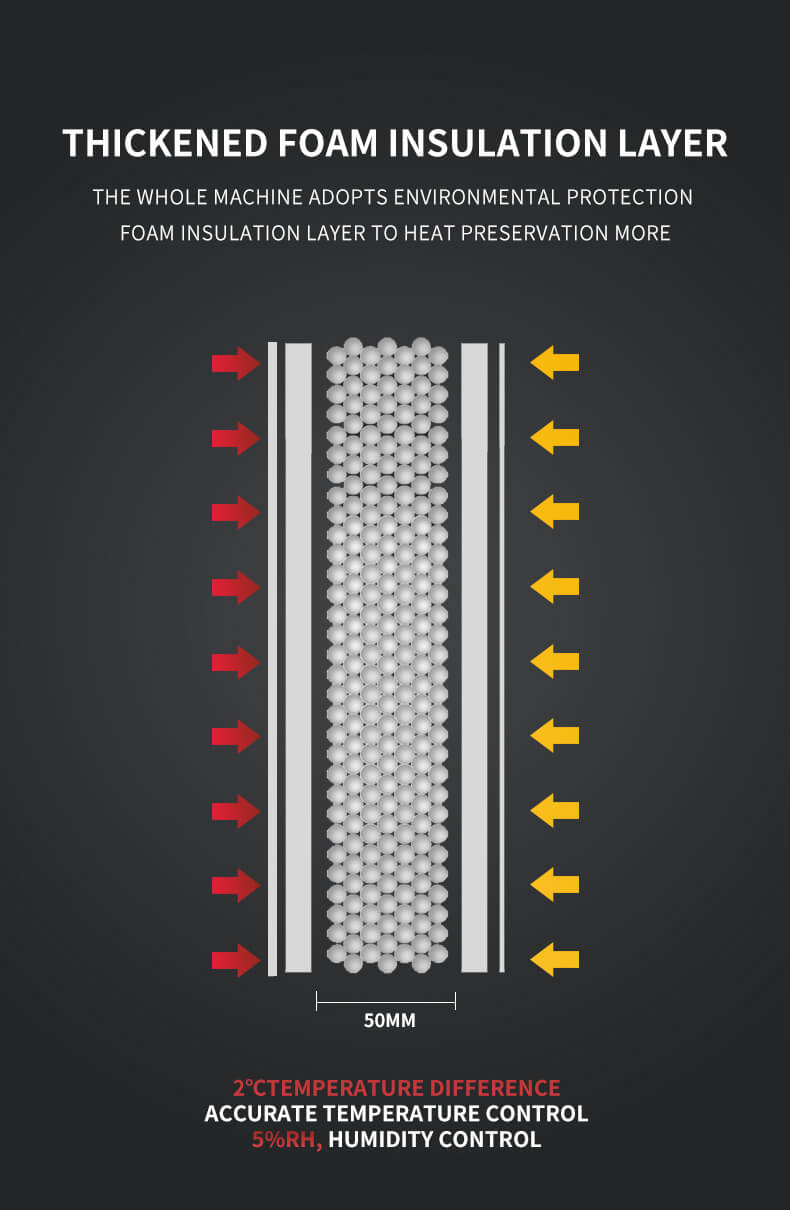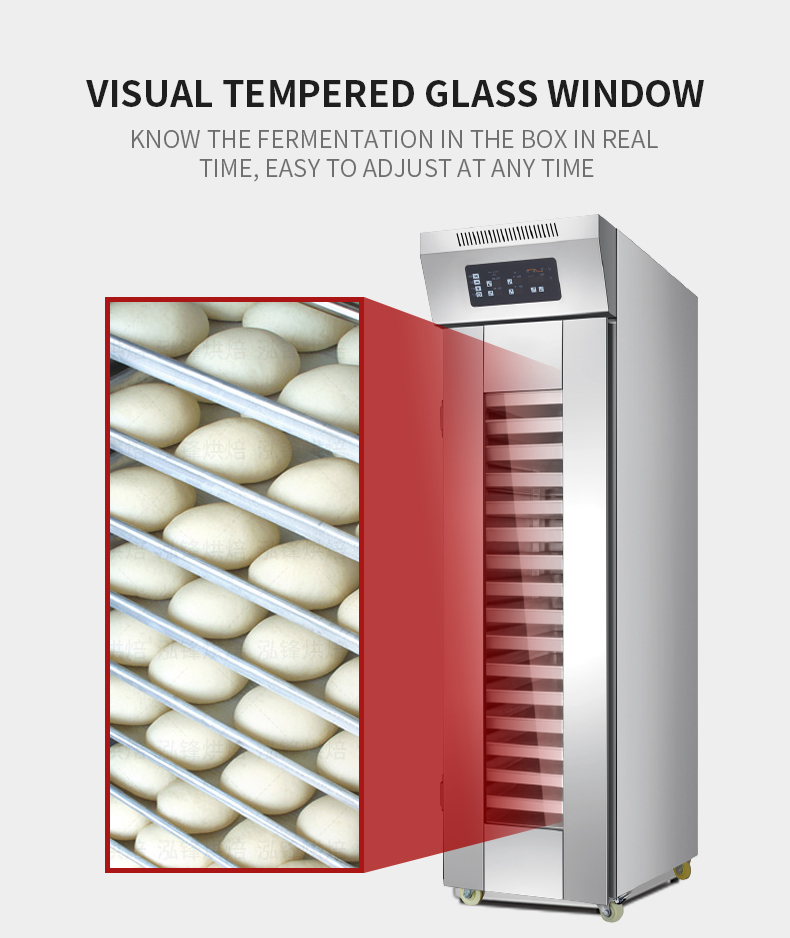 Why Choose Us:
We have reached a long-term cooperative relationship with customers in more than 50 countries/regions. They have the advantages of intelligent operation, uniform fermentation, uniform temperature, and humidity, and are the best bread for bakery shops, restaurants, hotels, coffee shops, and other places. proofer.