Heavy Duty Chinese Wok Commercial Induction Furnace D1200
This extra-large wok becomes a Chinese traditional wok cooker for heavy-duty with a cooking capacity of 180L. If you need food burners that can complete 400-550 people, this giant wok, which combines the latest commercial induction technology and traditional Chinese wok cooking methods, will be your best option.
Description
As a special Chinese wok Cauldron, the commercial induction furnace D1200 is ideal for all types of cooking-stir-frying, deep-frying, stewing, sauce making, Seasoning, and boiling Chinese soup.
It is widely used in restaurants, hotels, buffets, factories or school canteens, Cruise ships, hospitals, etc.
Features & Advantages
3mm thickness round iron pot design for durable using
Big capacity (180L) for 400-550 people meals when one-time cooking
Up to 50% saving on fuel and no costly maintenance
national patent coil for high speed faster cooking
Self-developed ultra-long life magnetic sensor switch
Germany "Infineon" IGBT for safer and stable performance
8 levels of firepower settings to meet different heat needs when cooking
IPX4 protection level with multiple protection
Ultra-low noise design (below 45db) for more pleasant working
All Austenitic stainless steel material for easier cleaning
Waterproof and easy-to-read display to master the working status
Soft start technology, automatic alarm device
Automatic power-off protection when no operation for a long time
The thickness of the panel is between 1.0cm to 2cm
Product Parameter Details
Model No.: LT-D1200
Power Options: 30KW/35KW/40KW
Rated Voltage: 380V, 3 Phase
Voltage Fluctuation: From 340V to 464V
Product Size: D1400*W1500*H800+400mm
Iron Wok Size: Φ1200mm, Deepth 340mm
Iron Wok Material: Stainless steel#409
Wok Pot Capacity: 180L
Switch Control Way: Knob
Net Weight: 160KG
Gross Weight: 333KG
Package Way: Wooden Box
Product Material: Stainless Steel #201/#304
IPX4 Level: Yes
Warranty: 1 Year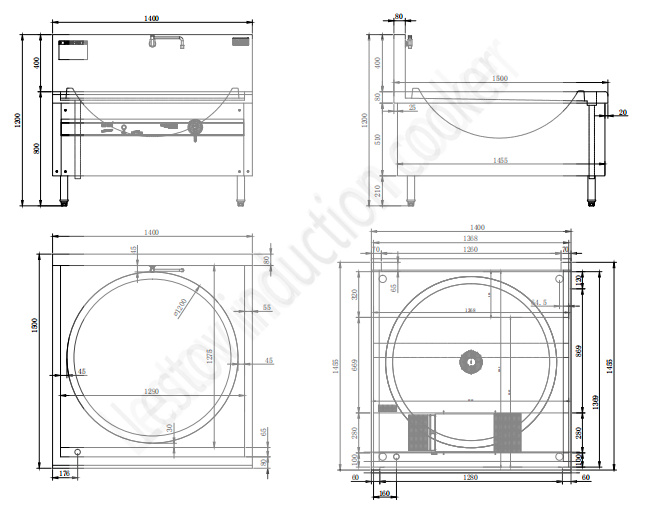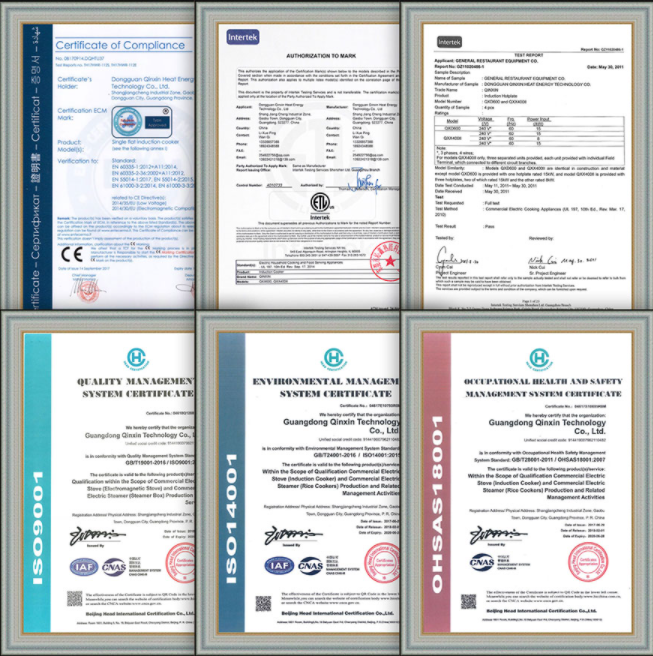 Application:
This commercial induction range cooker is ideal for stir-fry dishes or stews.
Whether you are a fast-food restaurant or a Chinese restaurant, try this right range cooker.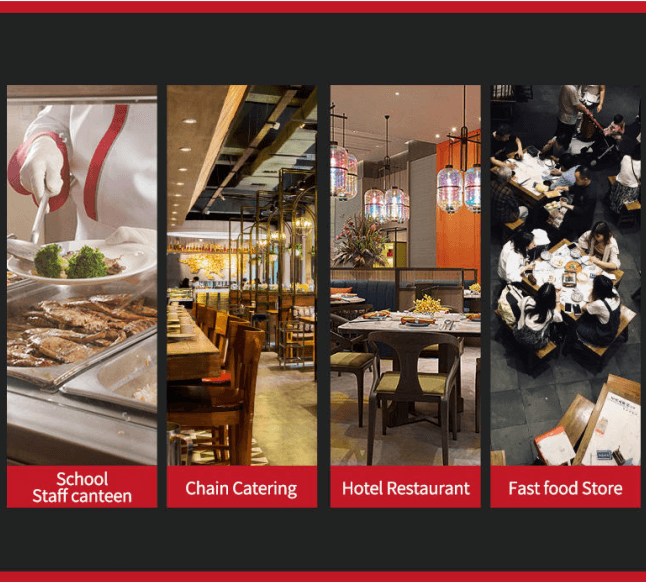 Why Choose Us:
Our commercial induction cookers have been exported to more than 50 countries since 2003. Now we still keep growing.
If you want to buy commercial range cookers for the restaurant business, consult us for direct factory price.