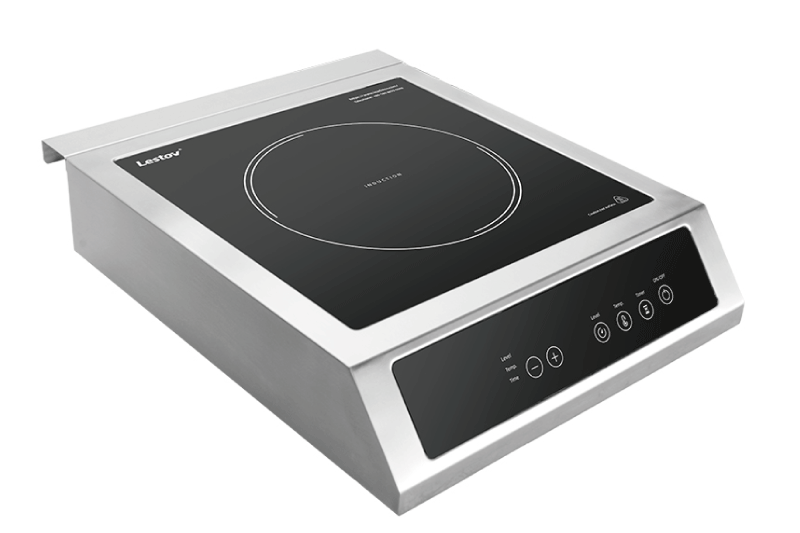 Commercial Induction Cooker: Some Facts You Need To Know
Generally speaking, an induction cooker for commercial use means what is marketed, promoted, or sold and incorporates a financial transaction. For Chinese manufacturers, however, commercial induction is a far different semantic expression.
And these facts sound very interesting.
(1) Commercial induction cookers have a clear target audience
If you were to inquire about the price of a commercial induction cooktop to a foreign trade sale in China as a buyer, you would be asked the question: 'May I know your business style? For restaurant use or resale purpose?' They talk to you about "commercial induction cooktops" as if there is a consensus that the default usage scenario is restaurants, hotels, or cafeterias.  And that means commercial induction cooktops have become mainstream in China's restaurant industry.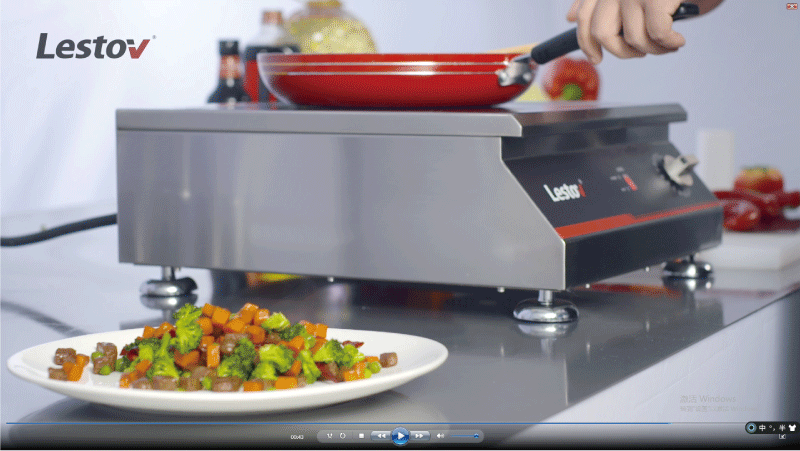 (2) The commercial induction cooker has a rated power of not less than 3500w
The market for portable induction cooktops covers, based on application, both domestic and commercial use. You would be surprised at the popularity of electricity in China, the 3500w is not an absolute boundary between " home " and " commercial ", they can satisfy both commercial and home needs. (Read more: 3500w induction cooker business guide)
The power of a single induction hob can range from 3500w to 5000w.  The heavy-duty design, fast sealing, and high searing heat are all features that Chinese restaurateurs consider based on their own standards. After all, higher peak power is a good thing for restaurant chefs, which means cooking can be done faster!
(3) Commercial induction cooktops are designed to meet the cooking needs of Western kitchens
Almost every Chinese person uses a round-bottomed wok. Since the round-bottomed pan is deeper, usually 12 or 14 inches would be more suitable. Click here to read more about the commercial induction wok cooker. 
In the United States, most induction hob can only accommodate pans, so there are also many flat-bottomed stir fry pans that combine Chinese and Western styles. Used in conjunction with a pan, the 3500w flat countertop induction cooktops have become the most popular product in the US market.
For those who like to fry foods without losing cooking power, induction cooktops allow chefs to experiment with greater precision through adjustable thermostats, providing the opportunity to cook delicate foods instantly and at low temperatures, while being equipped with technologies that create a safer cooking environment – automatic shut-off function, overheat protection and dry burn protection.
(4) Knob type is the mainstream type of commercial induction cooker in China
According to the <Global Commercial Induction Cooker Market 2020>, it mentions that "The main types of commercial wok burner include touchscreen and push-button". The report also lists the key manufacturers in the commercial induction industry, most of whom operate small tabletop induction cooktops. Compared to 2019, several major Chinese commercial induction cooktop manufacturers are counted, such as Qinxin, Semikron, and Jinbaite.
Nonetheless, there are many incomplete aspects of this report that are far from the real Chinese commercial induction cooktop market. The reason is that tabletop induction cooktops only account for a small portion of the "commercial" market in China, and are mainly of the rotary type.
Nonetheless, this report is far from a complete picture of the real Chinese induction stove plate market. The reason is that induction countertop burner only accounts for a small portion of China's "commercial" market, and is mainly of the knob-type variety. However, according to data obtained from professional Chinese induction burner cooktop manufacturers, the 3500w and 5000w desktop induction cooktops account for more than 80% of total foreign trade exports.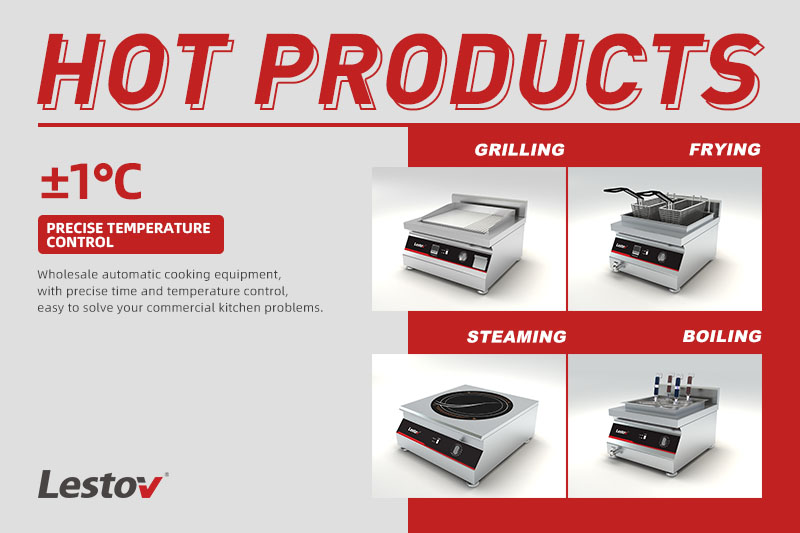 You may be disappointed to find out about the top induction cooktops from Google. That's because, from a Chinese manufacturer's perspective, there isn't really much discussion and content about commercial induction cooktops. Fortunately, responsible Chinese commercial induction stove manufacturers have started to fill this gap: they have started a blog section on their websites to help more people learn about the commercial induction range.
If you're planning to make the switch to a commercial induction range and want to buy from China, a good place to start is by getting to know the commercial induction hob manufacturers–Lestov.