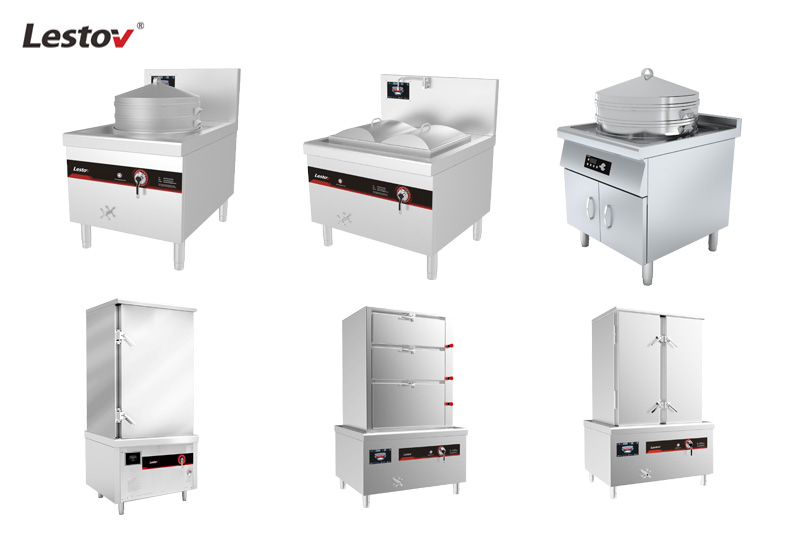 Food Steamer Cooker for Restaurant-Manufacturer Direct Sale
You may be looking for a healthy, low-fat induction food steamer for your commercial kitchen, steaming seafood, vegetables, rice, dim sum, and fish.
But how to choose the commercial food steamer for your restaurant? Lestov, the manufacturer of commercial induction steamers, will give you specific answers.
Why choose an induction food steamer?
Nutrition low fat
Ingest fewer calories and get rich nutrients, minerals, and vitamins. You won't want to miss the ability to steam pot.
In advocating a light and authentic diet, steaming is regarded as one of the healthiest & low-fat cooking methods. It is not difficult to find many restaurants that use steamed food as a hot-selling menu option are popular, such as the "real Kungfu" chain restaurants.
Support multiple steaming
You don't want to buy much kitchen equipment to complete the food cooking work, it will be a huge bill. A commercial food steamer can steam various foods such as vegetables, rice, hot dog, lobster, seafood, dim sum, bun, etc.
The floor steamer cooker with three or more layers has more powerful functions in simultaneous steaming, and there will be no confusion about flavors. Imagine that steaming three portions of crabs on one induction steamer consumes one portion of electricity. That would be a low-cost profit model.
Automatic water replenishment and drainage
When you still need to pay close attention to the water usage of the traditional steamer cooker, the water level detector of the commercial food steamer has completed the action of detecting the water amount and automatically replenishing water.
In induction food steamers, you don't even need to worry about how to dump the wastewater after cooking but press the drain button & the steam pot will automatically complete it.
The commercial steamer cooker is designed by the user's habits and does not require complicated operations. It helps you complete the cooking of food.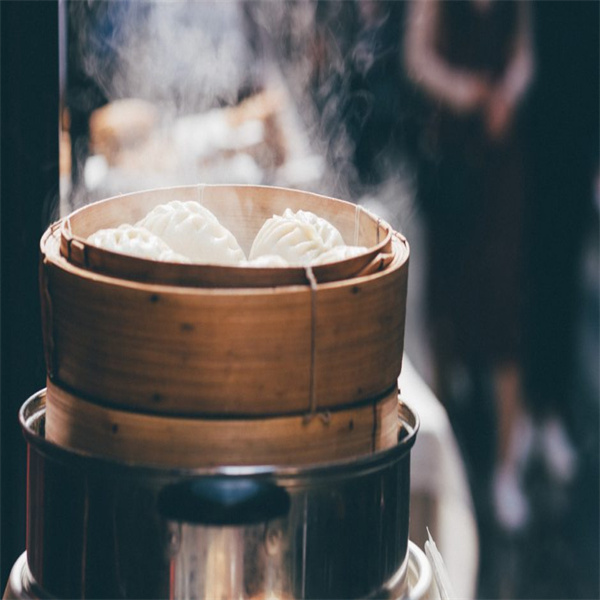 Built-in menu
What is surprising is that the commercial food steam machine has four groups of food menu options, pre-stored cooking power and time of seafood, dim sum, vegetables, and other foods.
You even have to think about how hot a commercial steam cooker gets or how long to cook steamers. Instead, rely entirely on menu options, which will be a convenient and efficient choice.
It is worth mentioning that you can use the timing setting of the steam fast steamer to make an appointment for the steaming of food within 1-120 minutes without the need for special care.
There is an automatic cooking machine with the same function on the Lestov website. It has more than 1,000 recipes that can fully meet the preparation of dishes in commercial kitchens, and it only takes 3 minutes. It is also a technique for restaurant profits to recover during the epidemic.
Rapid heating
Imagine that the steam cooker's time from cold water to steam is shortened to less than five minutes. That will be a timely aid for restaurants that need to meet the urgent dining needs of customers.
The commercial food steamer also has a perfect performance at a constant temperature. It can provide your restaurant with a secondary heating function of up to 110°, which will help you heat food in winter/when serving.
3 Layers Commercial Induction Food Steamer Cooker
This floor food steamer has an independently designed three-tier and steaming space of more than 316dm³, which can meet the food steaming needs of more than 300 people.
It is suitable for commercial kitchens such as canteens, hotels, restaurants, and so on. 3-layers independent design, it is very suitable for cooking different foods without mixing.
Through the 8-level power adjustment knob, The power required to steam each food can be precisely adjusted.
When the order is relaxed, you can even close the remaining steamer floors to save your cost.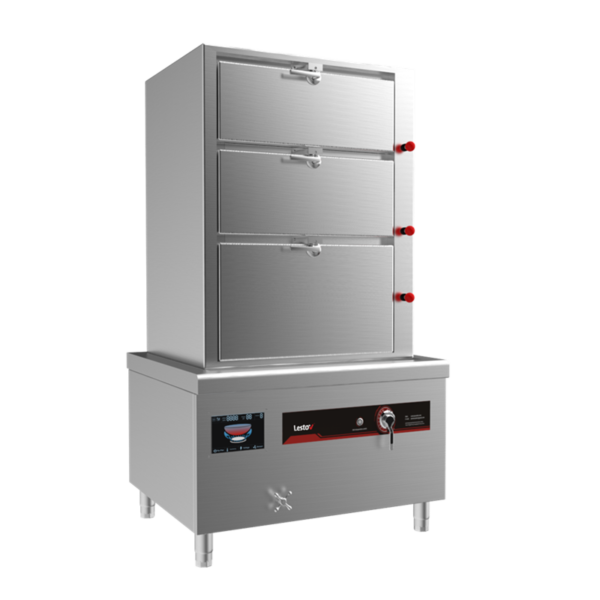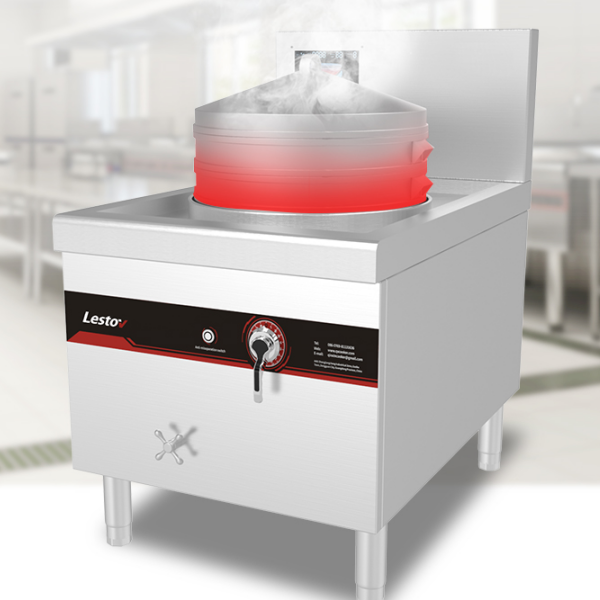 Commercial Induction Bun Steamer Cooker for Sale
From the series of traditional Chinese commercial bun steamer, it looks like a bamboo steamer, but has an easy-to-clean stainless steel casing.
It uses induction heating technology without an open flame to transmit steam to each layer of steaming trays to promote the fermentation and steaming of steamed buns.
A water shortage alarm device can remind you of the water level in the tank to avoid dry burning. A display that shows the working status of the bun steamer in real time allows you to control the machine more intelligently.
It is made of food-grade stainless steel, which can operate stably even in hot or cold kitchens. Detachable steam tray is easy to clean.
The independent design of the 3-tier bun steamer avoids the confusion of the food flavor and steams a large volume of different foods at the same time.
Finally
If you are looking for a food steamer cooker supplier, Lestov, with 18 years of manufacturing experience in commercial induction bun steamers, will provide you with a good-quality commercial induction food steamer.