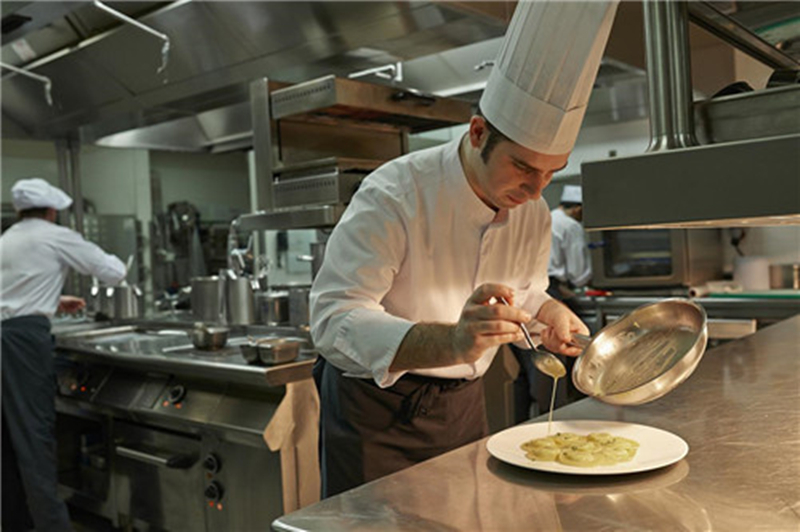 The chef who can cook 1000 dishes – only $2000 salary?
Are you looking for ways to reduce restaurant operating costs on Google? Are you looking for a job site looking for professional chefs who can cook a variety of dishes?
Or trouble with the strict requirements on food hygiene in the COVID-19 epidemic prevention policy? Lestov believes this will not be something that individual restaurateurs are worrying about.
The unknown, disruptive, repetitive, and other factors of COVID-19 are shattering restaurateurs' confidence in reopening, gaining foot traffic and restaurant revenue.
Fortunately, under the government's active epidemic prevention and subsidy policies, restaurants are gradually resuming operations.
The Difficulties of Restaurant Owners
The owner's requirement for commercial cooking machines
Restaurateur Judy is suffering from the above situation as her restaurant has run out of chefs and reduced revenue. Judy sent a request to Lestov, Which hoped that Lestov could provide her with automated cooking equipment that can replace chefs, meet hygienic requirements and deliver meals quickly.
Judy made tough demands on automated cooking equipment:
It can cook Chinese food, French food, stir fry/fry/stew,  boiling, and other cooking modes.

Fully automatic stir frying/seasoning/cleaning.

With touch screen operation, 1000 recipes can be stored in advance.

Lestov sells at the best discount price.
Even though the Lestov commercial induction cooktop manufacturer has an independent R&D/design/production/after-sales team, Judy's requirements for the automatic cooking machine still brought technical challenges to Lestov.
Lestov automatic cooking machine
After 18 months of technical research, Lestov has developed an automatic stir-fry machine for restaurants that meets Judy's requirements. It features fully automatic cooking, multiple cooking modes, and intelligent operation.
The Features of Automatic Cooking Machine
Induction cooking
Lestov cooktop manufacturers have abandoned high-consumption, low-efficiency electric heat/gas in the heating method of automatic cooking equipment, and chose induction heating with stable heat transfer and high thermal efficiency.
It provides a 360° heating encirclement to the drum frying wok pan, and the food touches the pot wall to make the heat evenly; it achieves the effect of simultaneous maturation of the food without wasting heat.
Induction heating is safe, it doesn't heat anything other than pots and pans. Even if you place your hand on the outer wall of the equipment, you will not feel any heat.
It uses 93% of the heat for cooking to get better cooking results with the lowest energy consumption, which cannot be compared with gas/electric automatic cooking machines.
Multiple cooking modes
The Lestov automatic cooking machine can adapt to almost any cooking 
mode, whether frying fries / stewing beef/stir-frying/cooking pasta.
It includes the functions of different cooking devices, which means you only need to buy one machine to get a wok, a noodle cooker, a deep fryer, and a soup pot.
Editable 1000 recipes
It's one of the features many restaurant owners look forward to, allowing employees who have never learned cooking skills to create chef-equivalent dishes.
The 1000 recipes can be pre-stored and edited through an SD card, including Chinese food, French food, fried, and stewed. You can enter recipes according to your cooking habits and edit the steps at any time.
It can finish dishes from 3KG to 5KG in 3 minutes. Dishes prepared according to recipes are standardized, hygienic, and ready to serve.
It is in line with the fast-cooking and standardized requirements of restaurants for food delivery services, and at the same time alleviates the dilemma of shortage of chefs and high operating costs.
If you want a high-efficiency automatic cooking machine, don't ignore Lestov's customized summer sale for it. You can buy a Lestov automatic cooking machine for $2000 (half a month's salary for a chef) and get one year of free maintenance.
Many restaurant owners have emailed Lestov to purchase an automatic cooking machine, eager to alleviate the shortage of chefs, increase operating costs, and achieve greater efficiency at the least cost.
The automatic stir-fry cooker is a premium solution from the manufacturer of commercial induction cooking equipment from Lestov, approved by consumers in more than 50 countries. Please contact us as soon as possible and don't miss the summer sale.